What is counselling?
Counselling is a type of talking therapy that helps an individual deal with emotional issues. Counsellors provide guidance for individuals to overcome issues such as:
Stress and anxiety
Depression
Eating disorders
Infertility
Bereavement
Relationship problems
Anger management
Low self-esteem
Trauma
Bullying
Professionally qualified counsellors provide a supportive and non-judgemental environment where clients are able to express their emotional issues so that they can get to the root cause of the problem and give them guidance with navigating behavioural issues. This includes helping them identify their strengths and innate capabilities to cope with the emotional distress and physical health conditions linked with the problem. This allows clients to take control of their feelings and improve their mental health and wellbeing.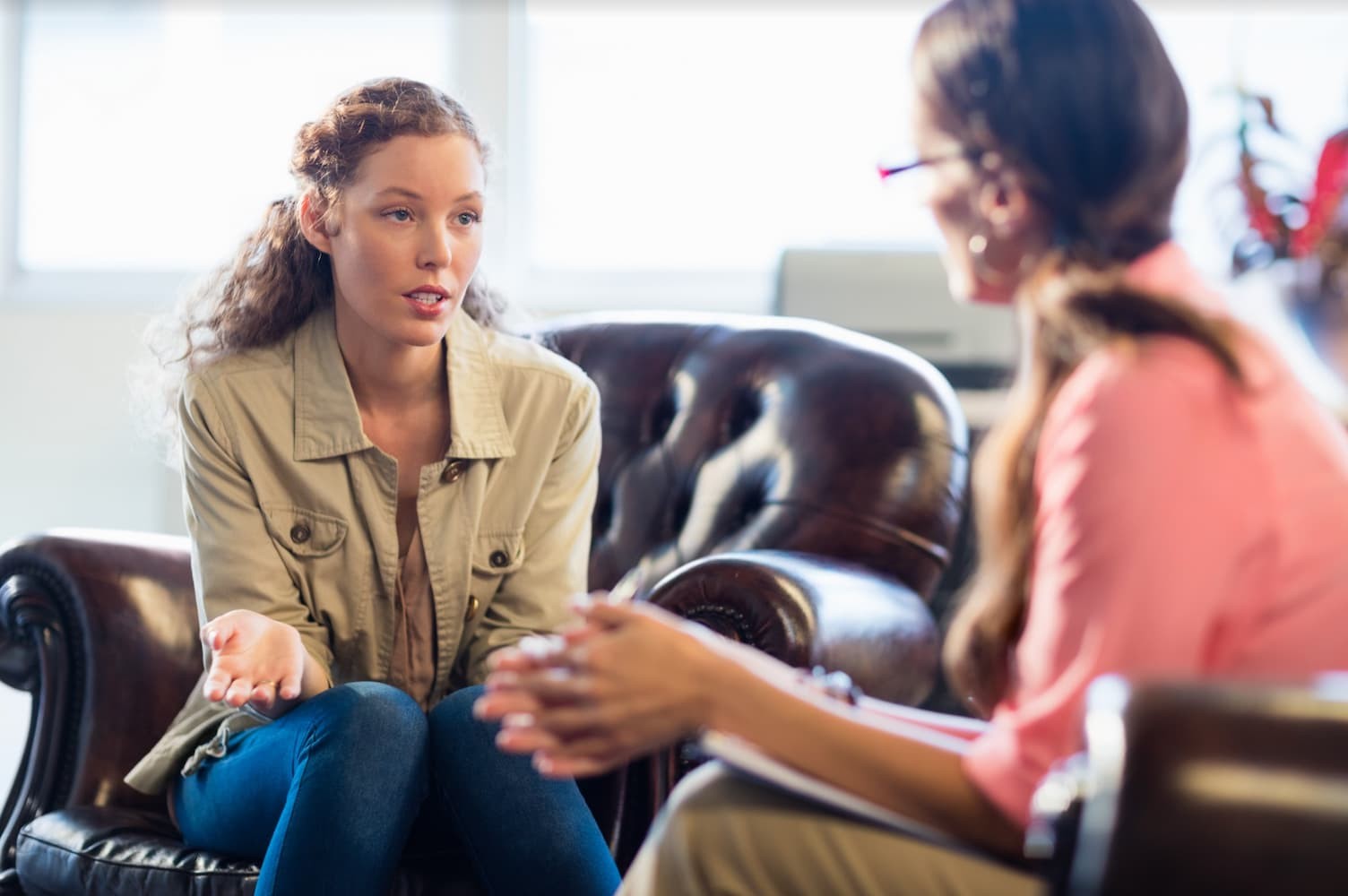 Some counselling industry associations that are available to counsellors in Melbourne include:
Australian Counselling Association (ACA)
Psychotherapy and Counselling Federation of Australia (PACFA)
Should you complete a counselling course?
Do you want a career where you can help and guide others to overcome their problems and live their best life? If this sounds like you, counselling is the perfect course and career path for you. The key interpersonal characters that you must possess to become a counsellor include:
High levels of professionalism when upholding legal and ethical obligations to clients.
Patience when supporting and trying to build full trust with the client who may take a while to feel comfortable talking to you.
Empathy and compassion are vital when trying to understand the client's point of view and concerns.
Clear and sensitive communication skills involve choosing words carefully and engaging with clients in a calm, positive and professional tone.
If this sounds like you, continue reading to learn more about your counselling course options in Melbourne.
What are the course and study options for counsellors in Melbourne?
If you are looking for a short foundation course, you can complete an Advanced or Graduate Certificate in Counselling to get an understanding of what counselling would involve before committing to a longer qualification. It could also be beneficial if you are looking to add counselling as an additional skill set to your professional practice.
However, the minimum requirement to get a professional accreditation in counselling is a 3 year Bachelor of Counselling. Most accredited counselling schools in Melbourne offer flexible options to accommodate your commitments. They can be completed on-campus, online or through a blended learning system.
Regardless of the learning pathway you choose, you will be introduced to counselling methodologies, human psychology, mental health, counselling ethics and learn about how to build counselling relationships. Additionally, these courses give you the chance to practice the skills you learnt in the classroom in a real-world setting through volunteer or work experience opportunities.
If you're all set out to chase your dream job, Natural Therapy Pages is more than ready to ease the process for you by providing you with a comprehensive list of counselling courses in Melbourne. You can contact them directly to learn more about the payment options, curriculum and course duration.
What happens after you complete your counselling course in Melbourne?
By completing a course in counselling, you'll be able to pursue a career in this industry. Counselling is an unregulated industry however being a member of a professional association is highly valued. This allows you to gain access to insurance and professional development opportunities as well as have an in-depth understanding of the code of conduct pertinent to counsellors.
Most counsellors begin their careers working in hospitals, educational facilities, community health centres, aged care centres, rehabilitation centres, mental health facilities and crisis phone lines. Additionally, you can also start your own private practice where you have full ownership control over the management of your business. This would give you the opportunity to be self-employed and offer your services directly to the general public through Natural Therapy Pages.
Finally, lifelong learning is a core aspect of growing professionally as a counsellor and does not stop once you complete your initial qualifications. Further education options include pursuing a Master of Counselling.