What is hypnotherapy?
Hypnotherapy stems from psychotherapy. The purpose of this type of therapy is to help patients cope and subsequently overcome problems. This includes physical issues like weight loss, chronic pain, insomnia, irritable bowel syndrome (IBS). Additionally, hypnotherapists can assist individuals who are battling psychological issues like stress, anxiety, depression, addictions, low self-esteem, grief or stress management. Hypnotherapists achieve this through reprogramming an individual's mind subconsciously using a variety of therapeutic counseling and healing techniques.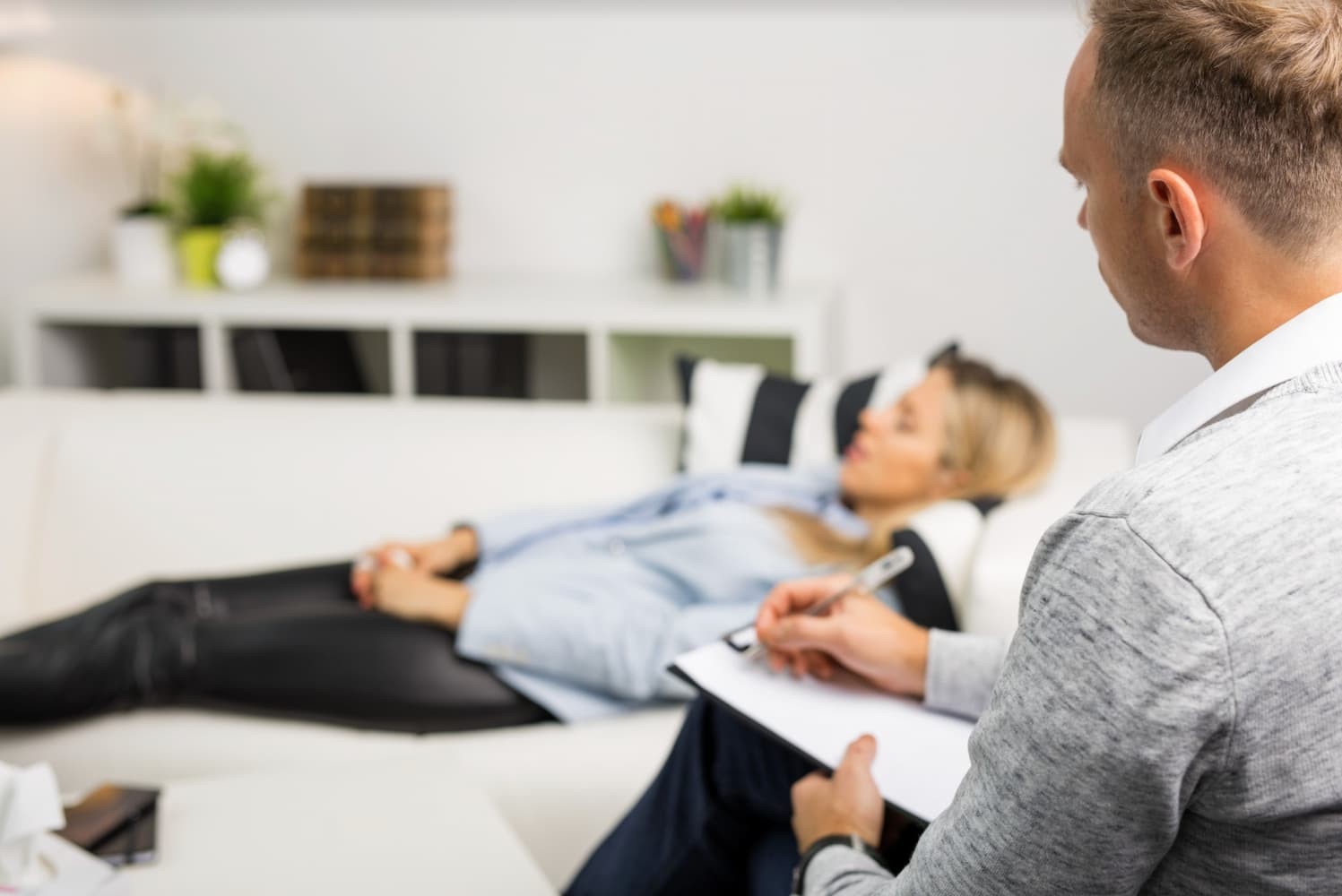 In Perth, there are many associations that hypnotherapists can join such as:
Hypnotherapy Council of Australia (HCA)
Australian Hypnotherapists Association (AHA)
Australian Society of Clinical Hypnotherapists (ASCH)
Professional Clinical Hypnotherapists of Australia (PCHA)
Should you study hypnotherapy?
Are you interested in exploring how hypnotherapists can influence an individual's behaviour and mindset? To succeed in a career in hypnotherapy it is important that you possess the below characteristics:
Clear and concise communication skills which are vital when describing how the session will run prior to commencing the hypnosis session.
Strong problem-solving skills when investigating a patient's underlying problem and create a tailored hypnosis session.
Good organisational skills to be able to manage appointments while still providing optimal service to clients.
High levels of integrity and confidentiality when handling sensitive client information and medical history.
If you answered yes to all of the above, you must consider enrolling in a hypnotherapy course, with many options around Perth available for you.
What are the course and study options for hypnotherapists in Perth?
Introductory hypnotherapy courses are beneficial if you are looking to determine if hypnotherapy is the right course for you. Through a short weekend course or training certification program you will gain a holistic understanding of the work that hypnotherapists do on a daily basis. If you decide this is a career path that you want to pursue after completing any of these courses, it is necessary that you complete further training to become an accredited hypnotherapist.
In Perth, it is mandatory that you hold a Diploma in Hypnotherapy before you can start practicing as a hypnotherapist. Many Perth hypnotherapy schools offer a variety of courses that will give you the flexibility to achieve this goal. This includes on-campus, online and blended learning courses.
In a diploma-level qualification, you will go into more depth into core topics like hypnotherapy, psychotherapy and counselling. Additionally, you will learn how to apply these theoretical concepts in a practical setting to help patients deal with their behavioural issues through the clinical training practicum.
On this page, you will discover a vast range of hypnotherapy schools in Perth. If you have any specific questions about their syllabus, delivery methods or tuition fees, all you have to do is contact them directly.
What happens after you complete your hypnotherapy course?
The Perth hypnotherapy industry is not governed by formal legal or regulatory bodies. However, it would be beneficial that you register with a credible hypnotherapy association such as the Australian Society of Clinical Hypnotherapists (ASCH) once you finish your diploma. This will give you access to a range of employment support services, industry standards and codes of practice.
Hypnotherapists work in a variety of clinical or multidisciplinary clinical workplaces where they will sometimes be required to collaborate with other complementary health professionals. Additionally, if you want more autonomy and control, you should consider establishing your own private practice. If you decide to pursue this alternative, Natural Therapy Pages can help connect you with potential clients, by giving you the chance to list your hypnotherapy services online, no matter if you conduct face-to-face sessions or distance healing sessions.
Finally, further education can assist you in improving your employability in the highly competitive hypnotherapy environment in Perth. This includes pursuing an undergraduate or postgraduate qualification with a specialisation in hypnotherapy. On the other hand, once you get more clarity of your interests and career goals, you could also pursue a field similar to hypnotherapy, with some of your options including:
Cognitive Behavioural Therapy