What is Indian Head Massage?
Indian head massage is a relaxing treatment whose principles are rooted in the Ayurvedic healing system. Its use goes back 1,000 years in India, where men and women alike used it to maintain the health of their hair and scalp. These days, the neck, face, shoulders and back are among the other vital points addressed in a massage session, to balance energy flow throughout the body, release stress, improve blood circulation and relieve headaches.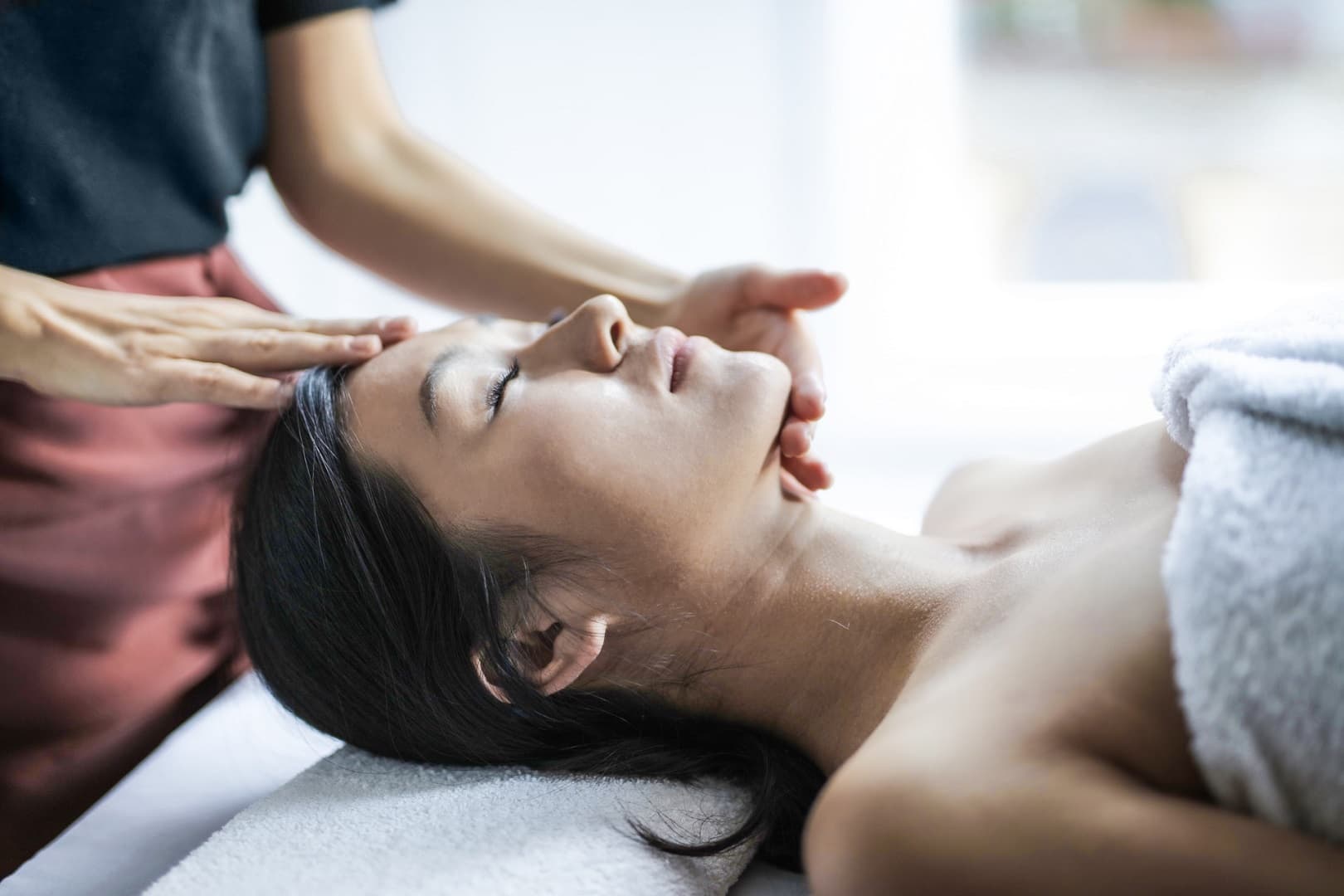 Why Study Indian Head Massage?
Learning how to perform Indian head massage will open you up to new career options in the field of massage therapy. Nobody is exempted from headaches and migraines, fatigue, insomnia and muscle tension, so having the skills and expertise to address these common health problems by working with the chakra centres will, no doubt, catapult your career.
And should you decide to put up your own massage clinic someday, you can offer more services and turn yourself into everybody's favourite massage therapist.
What Does it Take to Study Indian Head Massage or Become a Practitioner of It?
Having an appreciation for different massage therapies is all it takes to become a successful practitioner of Indian head massage. Even if you haven't had any previous training in any form of massage therapy, you will not struggle in this course so long as you're determined to realise your goal.
If you've always been curious about Ayurveda and how it comes into play with various Indian head massage techniques, then all the more that you'll find this course easy and fun. As a massage therapist, it pays to have good communication skills so that you can build instant rapport with your clients.
Course and Study Options for Indian Head Massage
You can study Indian head massage through a certification program or a diploma-level qualification. There are other schools, though, that offer it as an elective course in a beauty therapy curriculum. The theory and practical aspects of Indian head massage can be learnt in a classroom setup or from the comfort of your home through an online course.
While most training courses in massage therapies typically focus on the musculoskeletal system of the body, one that's focused on Indian head massage is infused with subjects that concern the energy system of a human being such as the chakras and meridian points.
How to Choose a School or Course in Indian Head Massage
Relatively shorter than other massage courses, an Indian head massage training program usually takes only a month or two to complete. Besides learning different massage techniques that are associated with this modality, expect to learn the history, principles and benefits of Indian head massage to the body, mind and spiritual aspects of an individual.
To ensure that you land a course that's worth your money and time, it pays to check the syllabus of the program which you intend to sign up to. Apart from the course units, you also need to enquire about the costs, delivery method and duration of the course. Most important of all, you want to know what qualification you will obtain after completing your studies.
To start searching for the best Indian head massage school in Australia, check out the course listings at the top of this page.