What is Reiki?
Reiki is the utilisation of hands-on healing that puts light pressure on the affected area. The aim of this type of treatment is to restore balance to the physical body and create an environment that facilitates this healing process. It stems from the Japanese energy healing system and means "spiritually guided energy" in Japanese. Reiki practitioners play a vital role in assisting the emotional and spiritual healing of their clients who are battling conditions like:
Heart disease
Infertility
Diabetes
Muscle plan
Fatigue
Anxiety
Depression
Stress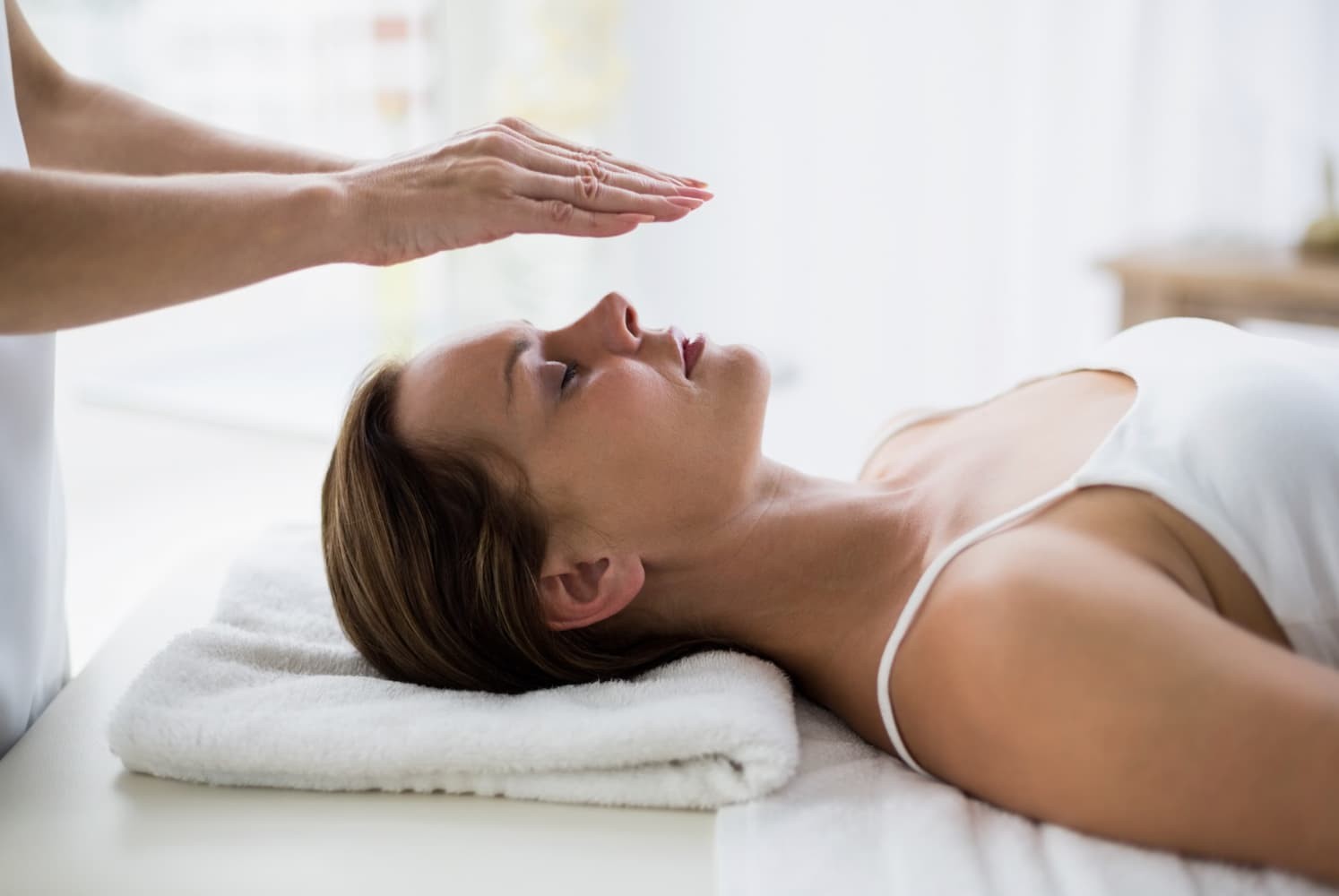 The industry associations that Melbourne Reiki practitioners can be a member of include:
Reiki Australia
Association of Australian Reiki Professionals (AARP)
Australasian Usui Reiki Association (AURA)
Australian Reiki Connection (ARC)
Should you study Reiki?
Reiki courses are perfect for anyone who understands the importance of energy healing techniques like Reiki in helping improve the health and wellbeing of an individual. The interpersonal skills that you must hold in order to succeed in your Reiki studies and career include:
Clear communication skills especially when describing the Reiki healing process to clients.
Strong problem-solving skills to determine the root causes of the problem and create a treatment plan that is adjusted to the individual's needs.
Good time management and organisational skills when managing each client appointment and recording their medical histories.
If there is a match between your ambition and interpersonal skills with the requirements to succeed as a Reiki practitioner, continue reading on to discover how to kickstart your career today in Reiki.
What are the course and study options for Reiki practitioners in Melbourne?
Completing a Certificate in Reiki is the minimum requirement if you want to become an accredited Reiki practitioner in Melbourne. This qualification is formally accredited by many peak bodies for Australian Reiki practitioners. Reiki course providers in the Melbourne region offer a variety of options to suit your schedule and study pace. This includes both on-campus and online study streams.
Reiki classes are taught by experienced instructors who have had years of experience working in the Reiki industry as well as learning how to connect to the life force energy and use it to help a client heal. They will help guide you through the history and philosophy underpinning the Reiki healing process. In addition, the practical modules will let you gain first-hand experience through working with a client.
On this page, you will find a comprehensive list of Reiki schools in Melbourne. If you want more information about their study plans, delivery methods and accreditation to help you make the best decision, get in touch with the course providers directly.
What happens after you complete your Reiki course in Melbourne?
After completing your Reiki certificate qualification, you are eligible to join a professional Reiki association. Additionally, most Reiki healers begin their careers working in either a healthcare setting or a complementary medical centre.
Once you gain a couple of years of experience working in Reiki, you can start your own private practice. This is an attractive alternative career pathway for many Reiki practitioners as it allows them to have full control over the way they manage their business and clients that they take on board. If you decide to pursue this option, you can list your services on Natural Therapy Pages, whether you choose to conduct face-to-face Reiki consults or online Reiki sessions. This will help with building your client base.
In order for you to gain an in-depth understanding of the Reiki healing process, you are able to complete a Certificate Level II or III in Reiki. Moreover, if you want to become a teacher of Reiki there are also Reiki Master Teacher certification programs that will help you realise your goals.