What Is Emmett Therapy?
Emmett Therapy is a bodywork therapy designed by therapist Ross Emmett to provide fast relief from pain and discomfort, which leads to an improved healthy life. The Emmett technique uses a combination of light finger pressure and gentle switches to release specific muscle groups which will enable the person's body to return to its balanced state. Emmett Therapy is an effective standalone therapy and can be used as an adjunct to various other modalities such as massage, chiropractic, physiotherapy, and occupational therapy.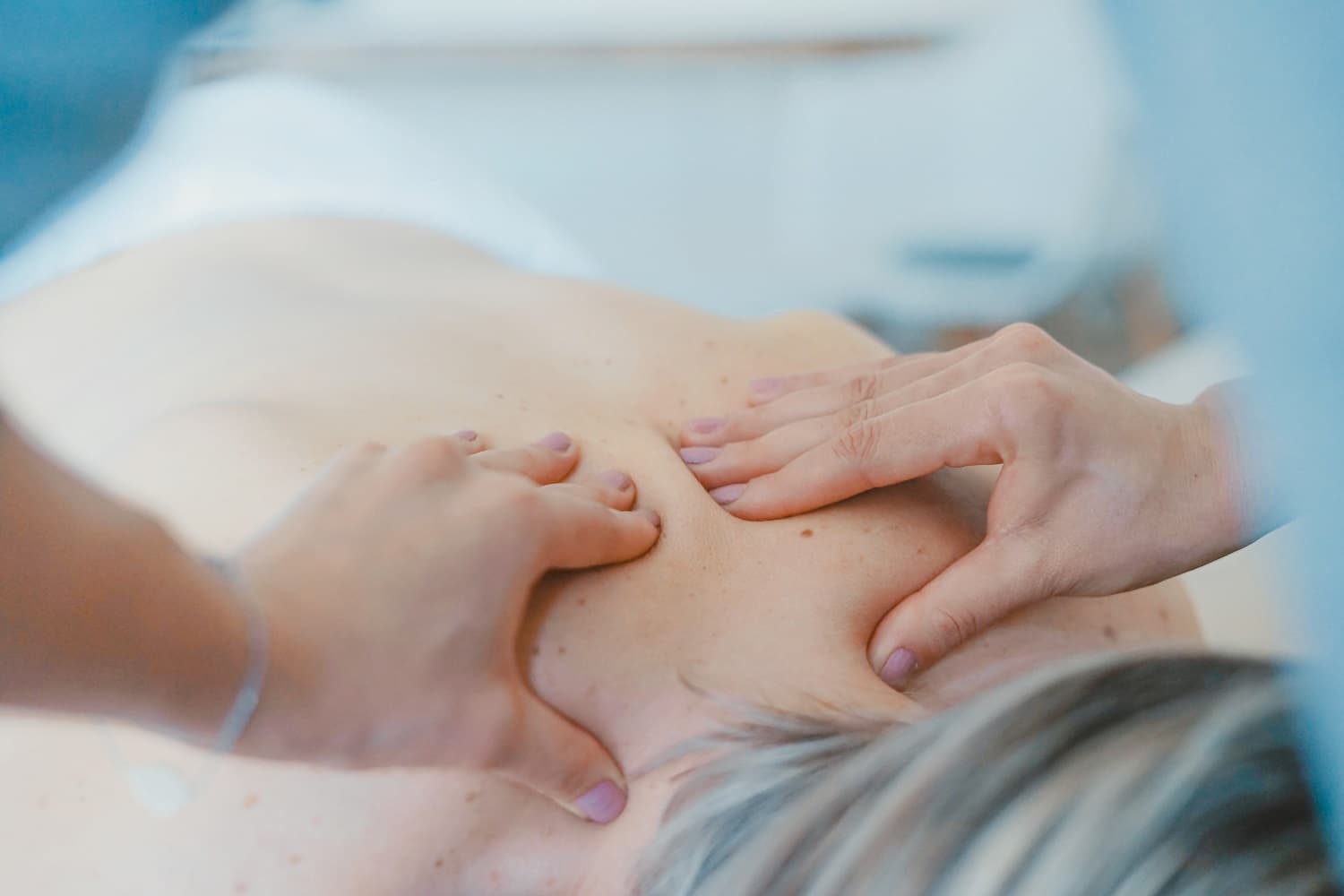 How Does Emmett Therapy Work?
Emmett Therapy is an understanding of the response of the human body to light touch. It suggests that the body reacts in a similar way to the functions of a touch-screen device. The small sensors in the body, also known as Emmett points, allow access to the brain through the gentle touch of the qualified therapist. Aside from directly influencing muscle action, these points may also have an emotional and memory attachment.
During a session, the therapist applies light pressure on the client's Emmett points using the Emmett finger or the middle finger of their hand. This process releases the trauma or negative emotions stored in these points, along with the pain, and allows the muscles to work as they should. The magic of Emmett Therapy is grounded in its ability to cut the root of the problem to keep it from growing back.
What Are the Benefits of Emmett Therapy?
Emmett Therapy restores the normal functions of the body by taking away any trauma stored in the body's Emmett points, which causes pain, discomfort, immobility and emotional disturbance. Although it's not a cure, this natural therapy can relieve pain associated with a wide range of conditions, including the following:
Lymphatic congestion and breathing restrictions
Abdominal cramps and bowel discomfort
Dizziness and sinus congestion
Fluid retention
Discomfort during pregnancy
Frozen shoulder
Neck, shoulder and back pain
Knee and ankle restrictions
Heel and foot pain
Sciatica
Ankylosing spondylitis
Irritable bowel syndrome (IBS)
Headaches and migraines
Carpal tunnel syndrome
Insomnia and other sleep disorders
Stress and anxiety
Tendonitis
Neck restrictions in babies
Lung problems
Posture problems
What Can You Expect From Emmett Therapy?
Emmett Therapy is usually performed over light clothing and typically lasts from 30 to 50 minutes. Depending on the issue being worked on, the therapy may be performed on the client while they're standing, seated or lying on the treatment table. A qualified therapist is highly trained in various assessment skills and capable of tailoring each treatment session to the individual needs of the client.
Besides effecting positive changes on the muscles, the therapist also assists the client in recognising and enhancing these changes to ensure continuous improvement of their health. The results of the treatment are almost instantaneous. Before they leave the clinic, the client may notice changes in various areas such as flexibility, balance, range of movement, pain levels, breathing, as well as other bodily functions, depending on what they received treatment for.
The therapist would normally recommend some self-help exercises that the client can do at home to speed up their recovery. Some people only need one session of therapy, while others may require multiple sessions, depending on the condition they want to be treated and its severity.
Is Emmett Therapy Safe?
Emmett Therapy is an extremely gentle form of therapy that can benefit anyone regardless of age and health condition. It can be used on adults, children, babies and elderly people as it doesn't pose any side effects, nor is it capable of worsening any condition.