What is Physiotherapy?
Physiotherapy is a form of therapy that is primarily concerned with the elimination of pain and the improvement of a person's quality of life. It focuses on restoring a person's movement and function after getting affected by injury, illness or disability. In addition, it also helps in reducing the risk of illness or injury in the future.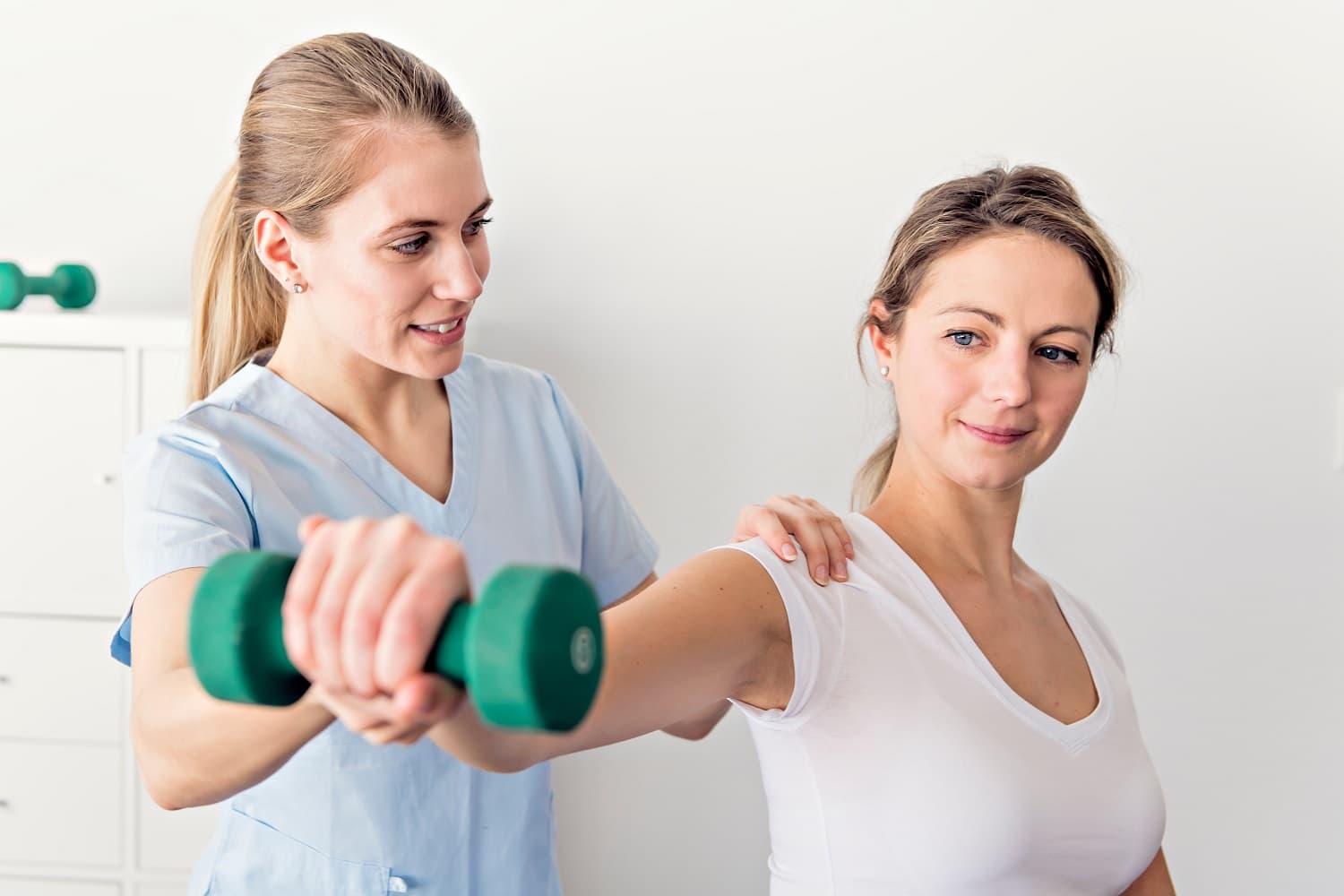 How Does Physiotherapy Work?
Physiotherapy involves movement, exercise and manual therapy to help people improve the way they carry out their physical activities while preventing future injuries. Anyone regardless of age and state of health can benefit from it, plus the modality can help with various health conditions affecting the following:
Bones, joints and soft tissue – such as neck pain, back pain, shoulder pain and sports related injuries
Brain or nervous system – such as movement problems resulting from multiple sclerosis (MS), stroke or Parkinson's disease
Heart and blood circulation – such as rehabilitation after having a heart attack
Lungs and breathing – such as cystic fibrosis and chronic obstructive pulmonary disease (COPD)
The main role of a physiotherapist is to evaluate the patient's condition and to determine the underlying causes of the pain. They also provide advice to patients on how to manage their condition and show them ways to prevent any further pain or injury in the future.
Psychotherapists use some of the following approaches during a treatment:
Education and advice - they offer general advice on the things that can affect people's daily lives such as body posture, correct and proper lifting or carrying techniques that can help prevent injuries
Movement, tailored exercise and physical activity advice - they recommend various exercises that can help improve general health and mobility and strengthen specific parts of the body
Manual therapy - they use their hands to encourage better movement of the body, relieve pain and stiffness, increase flexibility and stimulate blood circulation
What are the Benefits of Physiotherapy?
Physiotherapy is an evidence-based practice that can significantly improve the symptoms of patients and the quality of their life. Several clinical studies revealed that manual therapy and exercise are safe and effective methods for improving strength, mobility and overall health. People of all ages – from newborns to the elderly – can benefit from a physiotherapy treatment as it has become instrumental in the management of some conditions, including:
Headaches
Back and neck pain
Muscle pain and sports-related injuries
Neurological disorders such as Parkinson's disease or stroke
Rehabilitation after getting into major accidents or injuries
Incontinence
Recovery after surgery or childbirth
Management and prevention of various chronic conditions like asthma, arthritis, diabetes, cardiovascular disease and chronic obstructive pulmonary disease (COPD)
Paediatric conditions like cerebral palsy, development delays and torticollis
Some types of cancer
Frozen shoulder
Carpal tunnel syndrome
Golfer's elbow
Temporomandibular joint (TMJ) disorder
Sprains
What Can You Expect From Physiotherapy?
A physiotherapy session usually runs for 30 minutes. It begins with the physiotherapist diagnosing the problem before applying one or more treatment methods discussed earlier this article. Depending on the client's condition, the practitioner may also include other modalities like acupuncture, hydrotherapy or laser therapy as part of the client's treatment.
The client should consider wearing comfortable, loose-fitting clothes over tight-fitting ones so that the practitioner can access the joints and muscles around the injured area of their body. In fact, a sleeveless shirt and a pair of shorts are recommended. After the treatment session, the physiotherapist will prescribe an exercise program for the client to do at home until their next treatment session. It usually takes two to three sessions to resolve minor injuries, while more serious conditions may take longer.
A physiotherapy treatment session can be carried out in a face-to-face setting or online. Many physiotherapists in Australia use various communication tools available on the internet to help people across the country address their pain resulting from pain or illness.
Is Physiotherapy Safe?
Physiotherapy is safe for everyone because each treatment session is tailored to the specific needs of an individual and the level of pain that they are experiencing. No two treatments are ever the same, so there's no way for an infant to receive the treatment that was given to an elderly patient suffering from arthritis.