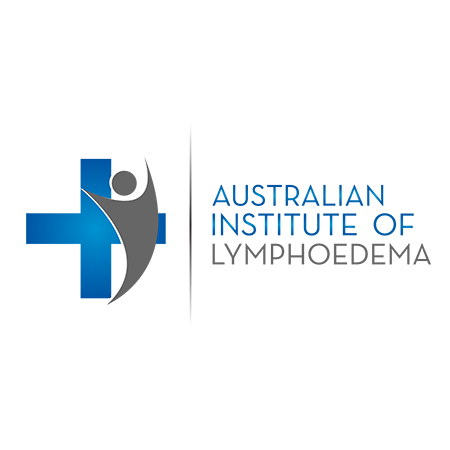 Member since 2021
Australian Institute of Lymphoedema
We train you to become a qualified lymphoedema therapist with Australasian Lymphology Association accredited courses
Lymphoedema Course
Learn manual lymphatic drainage, compression bandaging, garment prescription, lymphatic exercise and how to use compression pumps! Do you know your own body fluid and fat levels? You will learn this and more at one of our blended online and face to face courses.
Who is this course for?
Any health professional who wishes to learn more about managing swelling and stimulating the lymphatic system. You will learn how to deliver professional manual lymphatic drainage and other lymphatic treatments for patients who have general swelling (such as post-operative swelling), cancer-related swelling (such as cording, scar tissue & radiation induced fibrosis), venous insufficiency and venous wounds, lymphoedema and lipoedema.
May 2021 Course Dates
Late April and May 2021
Dates: Online learning starts 26th April (self-directed) + three group Zooms on Tuesday nights 6-8pm [27th April, 4th May, 11th May] (Sydney time)
Face to face: Mon 24th May until Fri the 28th of May, 8am to 5.30pm
Follow up Zoom: [8th June 6-8pm] (Sydney time)
Cost: $3500 + GST.
Early bird discount of $600 available to you if you let us know you heard about us via Natural Therapy pages and you pay in full by 12pm on the 16th of April. This discount cannot be used in addition to any other offer. Course places are not held until payment has been received.
Flights and accommodation are not included in the cost of this course.
Venue: Rydges Sydney (very close to Central Station)
Hours of training: This course has been accredited by the Australasian Lymphology Association (ALA), the peak professional organisation for lymphology in Australia, in accordance with the ALA's Competency Standards for the following lymphoedema training modules: Foundational, Head & Neck, Upper Limb, Breast & Trunk, Genital & Abdomen and Lower Limb and meets the application requirements for the ALA Accredited Lymphoedema Practitioner Program.
This course delivers 135 hours of training and is recognised by Casley-Smith International.
Team building and networking: Sydney Brewery tour included on the final early evening of the course for some fun!
Learn the Casley-Smith method of delivering evidence-based lymphoedema treatment
What method of treating lymphoedema will I learn?
Dr Judith and Dr John Casley-Smith started conservative management of lymphoedema in Australia. Their method is called Complex Physical Therapy. The main components of the method include education, skincare, manual lymphatic drainage, exercise and compression therapy.
Australasian Lymphology Association (ALA) accredited courses
The Australasian Lymphology Association (ALA) is the peak professional body for lymphoedema in Australia and New Zealand.
The Association, through the support of its members, strives to improve the management of those with or at risk of developing lymphoedema, and enhance communication between health professionals, educators, relevant authorities and government, with regard to oedema and lymphoedema.
Our training has been accredited has been accredited by the ALA in accordance with the ALA's Competency Standards for the following lymphoedema training modules: Foundational, Head & Neck, Upper Limb, Breast & Trunk, Genital & Abdomen and Lower Limb.
(For those familar with the ALA's previous terminology, this course is the equivalent of a combined Level 1 and 2 lymphoedema course.)
Successful completion of this course may also allow you to apply for accreditation under the ALA Accredited Lymphoedema Practitioner Program (ALPP) and inclusion on the National Lymphoedema Practitioners Register (NLPR), a publicly available and searchable online listing of Accredited Lymphoedema Practitioners.
Learn about garment prescription
Garment prescription is one of the most evidence-based modalities for the treatment of lymphoedema. Access to government funded garment prescription programs, such as Enable in NSW, require you to have completed a lymphoedema course recognised by the ALA. This is to ensure standards of training for those that will be prescribing pressure garments.
We pride ourselves on running excellent courses that inspire and empower you
Why should you learn with us?
Learn from a Lymphologist: Our online learning features guest lectures by Professor Piller (Lymphologist from Flinders University). Professor PIller is the only Australian Lymphologist.
Learn from a Titled Cancer and Lymphoedema Physiotherapist: Our online learning and face to face course is run by Andrea Mangion. Andrea is titled as a Cancer and Lymphoedema Physiotherapist by the Australian Physiotherapy Association. Andrea has been running ALA recognised lymphoedema courses for over 9 years. Andrea Mangion is an ALA member and Accredited Lymphoedema Practitioner. Andrea has volunteered for the ALA Assessment Committee and was the past chair of the ALA's Trainers Committee.
​Learn from patients living with lymphoedema: Our online course features 8 patients that have lymphoedema. You will study their case studies before coming to the face to face component of the course. We also invite a patient to attend every face to face course.
Consolidated learning: We have leveraged off our exceptional online learning program and maximised our course timetable so that you receive your qualification in a timely manner.
Casley-Smith International is an international organisation: Our courses are backed by an international organisation and we deliver training that is internationally recognised.
We provide all course inclusions: The course fee includes everything that you will need for the course including a poster of the lymphatic system, lymphoedema bandages and tape measures. You will leave with at least two kilograms of goodies to help you in your clinical practice. (Please account for this if travelling as we do not recommend you travel with carry-on luggage only.)
We provide morning tea, lunch and afternoon tea: We select course venues that take care of our students. The Rydges in Sydney, for example, has a restaurant on site.
​We are working in the field currently: Our lead face to face trainer, Andrea, is currently working in a clinical practice as a lymphoedema therapist. This keeps the training relevant and current.
We make learning fun!: We always try to go that extra mile to make you have a learning experience that you will remember. Our May 2021 Course includes a group tour, on the final day, at Sydney Brewery to celebrate your achievement and allow you an opportunity for professional networking. We hope you can attend however this event is not compulsory. Andrea looks forward to celebrating with you and enjoying a schooner of beer as a treat!
(Note – Please only enquire if you are a health professional who wishes to undertake lymphoedema training. We do not wish to receive calls from marketing companies.)
Enquire now to learn manual lymphatic drainage, compression bandaging, garment prescription, lymphatic exercise and how to use compression pumps!
---
Courses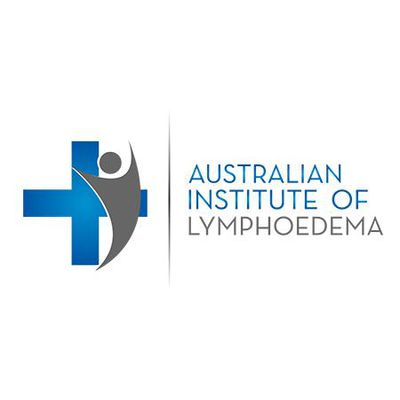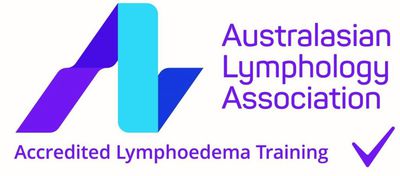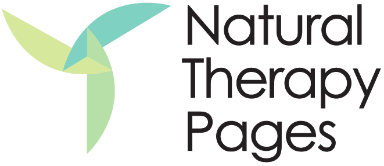 Australian Institute of Lymphoedema