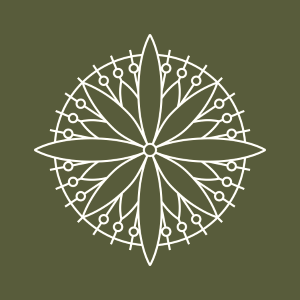 Endeavour College of Natural Health
Limited spots remaining. Enquire now to secure your spot. Click the Button Below ▼
Send Me Details Now
5 quick reasons to study with the largest provider of Higher Education courses to the complementary medicine sector.
5 Reasons to Choose Endeavour
Servicing area
Online nationally with 6 CBD campuses
---
---
If you have a thirst for knowledge and want to improve people's health and wellness, your journey starts here. Endeavour College of Natural Health is Australia's largest provider of Higher Education to the complementary medicine sector. For more than 40 years we've been at the forefront of natural health education and research – providing the highest standards of education, nationally-accredited curricula, a nation-wide campus footprint and flexible study options.
Here are five reasons to study at Endeavour.
1. Practitioner-focussed health science degrees
Endeavour offers Bachelor of Health Science degrees in Nutritional and Dietetic Medicine, Naturopathy and Acupuncture. Accredited by the Australian Government's Tertiary Education Quality Standards Agency (TEQSA), our curriculum is developed in consultation with external industry stakeholders and is subject to TEQSA's rigorous accreditation and registration processes. This means when you graduate you'll have plenty of practical experience and theoretical education to become a highly qualified and accredited practitioner in your chosen field.
2. Shaping your career through clinical practice
Studying at Endeavour gives you the opportunity to put theory into practice at our Endeavour Teaching Clinics. Located on campus and open to the public, our modern clinics give our students hands-on practical experience under the supervision of qualified practitioners and teaching staff. This hands-on learning is what sets Endeavour graduates apart and gives you the confidence to launch your career as a qualified health practitioner.
Read more about Endeavour's National Clinic Program.
3. There's never been a better time to study natural medicine
Already a $4.9 billion industry, Australia's complementary health sector has grown by 70 per cent in the past five years*. Currently employing more than 36,000 natural health practitioners and supporting a further 29,000 jobs in the complementary medicine industry, the future already looks bright for our graduates, with new careers and job opportunities evolving as the industry continues to grow.
* Complementary Medicines Australia Industry Snapshot (2018).
4. Flexible on-campus and online study options
At Endeavour we understand that studying is a large financial and time investment. We also know that your studies need to fit in with other important things in life – like work and family commitments. That's why we offer a range of study options to accommodate your lifestyle, schedule and budget including:
Full-time or part-time study
On-campus and/or online subjects
Interactive online learning (with monthly intakes)
Single subject study
Daytime and evening classes
Intensive summer school
5. Passionate and highly-qualified academic staff
At Endeavour we support our students with cutting edge curricula informed by the latest scientific and evidence-based research taught by passionate and engaged lecturers and teaching staff. Our academic staff are at the forefront of the complementary medicine industry, many of whom work as natural health professionals, researchers or run their own clinical practice.
---
© Australian College of Natural Medicine Pty Ltd T/A Endeavour College of Natural Health.
RTO: 31489 | CRICOS: 00231G - NAT | HEP: PRV12070
Limited spots remaining. Enquire now to secure your spot. Click the Button Below ▼
Send Me Details Now