Endeavour College of Natural Health
Online study / Distance learning
--
Servicing area: Fully online degree
Study the highest degree of Natural Health.
Endeavour College of Natural Health is a direct entry College with no ATAR requirements. You can apply to study with us at any time and join one of 12 monthly online intakes.
Undergraduate Certificate in Lifestyle Coaching
---
Study Method: Online
Start Date: Monthly
Course overview
This Undergraduate Certificate is designed to develop emotional intelligence, self-confidence and understanding of various wellness areas that will allow comprehensive lifestyle coaching and practice.
Students will develop a deep understanding of mindfulness, wellness, nutrition and physical practices and learn how to apply them in the clinical or residential care setting. Entry into this certificate assumes prior knowledge of human biology and biochemistry.
Who is this course for?
If you're looking to upskill in the general wellness area and add to your existing skillset, or if you simply have a personal interest in wellness, this certificate is ideal for you.
What you'll learn
Graduate Attributes:
Develop a deep understanding of mindfulness, wellness, nutrition and physical practices and learn how to apply them in the clinical or residential care setting.
Skills you'll develop:
Communication
Critical thinking
Organisation
Problem solving
Digital literacy
Duration / study load
6 months (full-time only)
Delivery
The Undergraduate Certificate in Lifestyle Coaching is delivered fully online with an updated digital delivery model. With the support of online tutors and a robust Learning Management System, you can fit study around your work and/or personal commitments.
Entry requirements
Endeavour College is a direct entry College with no ATAR requirements.
To gain entry to an accredited undergraduate course at Endeavour College, applicants must satisfy the general requirements and other entry requirements by type of background.
General Requirements – All Applicants
All domestic applicants, regardless of background, must meet the following requirements:
Must be willing to attend an admissions interview upon submission of enrolment paperwork (in person or via teleconference / Skype)
Must be 18 years of age within the first period of study
Must meet self-declared minimum computer literacy standards and have unrestricted access to the internet and a personal email account
Must read and understand the Inherent Course Requirements for the course into which they are seeking admission and accept them prior to enrolment in the course
Course specific requirements - All Applicants
For entry into this certificate, applicants must:
Hold a qualification at a minimum level of Certificate IV in a health, allied health or related field (e.g. Fitness) and some experience working in that field
Additional applicant background entry requirements (including English language and international students) are available through enquiring with the College.
Course Features
Delivered fully online (study from anywhere, anytime)
Dedicated online tutor
Ability to book one-on-one consultations
Assessment
Exams
Quizzes
Essays
Tutorial participation
Educational Pathways
Graduates will be eligible to pathway into further study with Endeavour College of Natural Health. Completion of this Certificate may also provide credits into other Higher Education Provider allied health qualifications.
Subjects
Core subjects
MSTP2 - Introduction to Musculoskeletal Therapies
Introduces students to the many forms of musculoskeletal therapies that are practiced on a global basis.
SOCM3 - Mindfulness in Practice
Explores historical foundations and the contemporary development of mindfulness. Introduces the full potential of mindfulness practices and its applications in both in self-care practices and the care of others.
BIOW3 - Wellness Practices
This subject will introduce students to the contemporary field of holistic wellness, and its application within clinical practice, for working with clients in relation to self-care, disease prevention, and the promotion of a thriving lifestyle.
NMDM1 - Medicinal Food Science
Study the use of food as a therapeutic tool rather than just nutrition. Farming techniques and how these affect the quality of the food grown.
Payment options
The following payment options are available for this course:
FEE-HELP (Australian citizens, some New Zealand citizens and holders of permanent Humanitarian Visas are eligible to apply)
Self-funding
Split payment methods
Information on tuition fee schedules are available upon enquiry with the College.
---
© Australian College of Natural Medicine Pty Ltd T/A Endeavour College of Natural Health.
RTO: 31489 | CRICOS: 00231G - NAT | HEP: PRV12070
---
Courses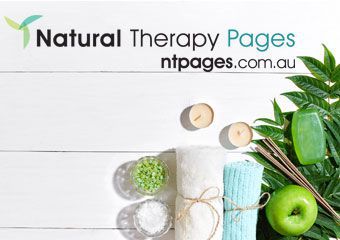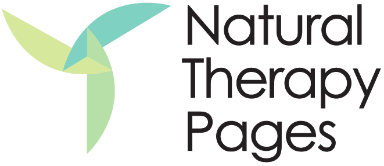 Endeavour College of Natural Health