Affordable Healing Hands
19 Gungurru crs
Kuraby QLD 4112
Servicing area: Mobile massage service with a clinic in Kuraby
Focus area:
Corporate massage
Deep Tissue Massage - Remedial Massage - Sports Massage - Relaxation Massage. No matter what type of massage you're after, we here at Affordable Healing Hands are the ones to call.
Mobile Service with clinic base in Kuraby
Affordable Healing Hands - Massage Services
---
MONTHLY SPECIALS

Throughout the year you can obtain a Gift voucher for a Loved One or arrange a Special Couples Massage for a special price or a group booking for a Birthday or Hens party.
(10% discount for bookings greater than 4hrs)


---


The Benefits of Massage

Massage has been used by many cultures for thousands of years to improve their health and well being. It has also been used with the aid of essential oils to treat numerous disorders and ills.

The following are some of the major benefits people have experienced from having a massage:
Relieves abnormal stress and tension in the body
Improves blood supply around the body
Improves the flow of lymphatic fluid around the body
Encourages the elimination of wastes from the cells within our bodys
Promotes homeostasis
Improves the operation of the nervous system around the body
Improves your ability to sleep and relax

Precautions

Before having a massage be sure to advise your therapist of any health conditions or disorders that you may have. These may include things like heart or blood pressure problems, pregnancy, contagious or infectious diseases, cancer and diabetes, etc. This may mean that your doctor will need to give approval beforehand to ensure that massage will not endanger your health.

MASSAGE SERVICES

Relaxation (Swedish) Massage

A gentle therapeutic massage consisting of continuous effleurage strokes with kneading and stretching of tight muscles that aims at reducing stress levels, stretches and tones muscles, relaxing the body and assisting the body to maintain homeostasis. This technique is the basis of many other styles of massage therapies. Involves the use of oils and takes about one hour for a full body massage.

Sports (Therapeutic) Massage

This is generally a massage technique that assists to condition athletes before and after physical activity, and to help loosen and stretch muscles. It involves the use of deep effleurage and petrissage to the muscles which can result in the improved performance by the athlete. Regular sports massage can help speed up recovery, lower stress levels, promote greater endurance and flexibility, assists in injury prevention and enhances body awareness. Oil is sometimes used.

Deep Tissue Massage

Is generally slower than Swedish massage but goes deeper into the muscle and connective tissue to release chronic tension which might have developed from injuries or overuse. Deep tissue techniques can vary depending on the part of the body being massaged and can sometimes be painful.

Half Hour Back Massage

Massage therapy has a long history in practices and cultures all over the world. It involves manipulation of the soft tissues of the body with the use of hands, sometimes the forearms or elbows. Back massage is one of the best ways through which you can relieve yourself from back pain. Affordable Healing Hand's half hour back massage will surely relax your muscles and soft tissues on your back, neck and shoulders thereby reducing stress and muscle tension you are experiencing.

Seated Massage

Reduces muscle tension and pain in neck, shoulders and upper back regions. Improves mental alertness. 1/4 or 1/2 hour.

Body Scrub

Body Scrub is a combination of Swedish and Remedial Massage techniques, to assist with the removal of external layer of dead skin. Rejuvenates the skin and body. Great for pampering loved ones. 40 mins.


For more information about the best services for your needs or to organise an appointment - just give us a call!
Qualification details
---
Diploma of Remedial Massage
Diploma of Mothercare and Baby Massage
Diploma of Pregnancy Massage
Diploma Of Bowen Therapy
---
See Also...
---
Service categories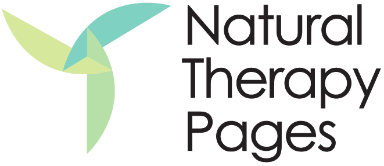 Affordable Healing Hands