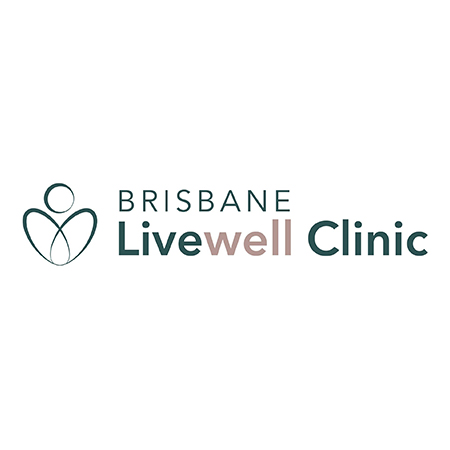 Brisbane Livewell Clinics - Wavell Heights & Cannon Hill
Want to find out my availability, pricing or opening hours? Click on Send Me Details Now to get started.
Send Me Details Now
Clicking on the Send Me Details Now button opens an enquiry form where you can message Brisbane Livewell Clinic directly
Our Practitioners bring a wealth of knowledge to the Clinics, having a combined experience of over 90 years in the Natural Health industry. Drawing on ancient wisdom of Eastern Medicine through to the use of modern technology and up to date research, we have achieved great clinical success with our unique approach to your individual health care needs. Our friendly staff are here to help you and can work with you across a number of modalities to find the best health solution for you.
Meet our Wonderful Practitioners
Servicing area
All Parts of Brisbane.
---
Focus areas
Gestational diabetes
Arthritis
Cancer management
Gastrointestinal disorders
Heart disease
Lactation
---
---
Jen Strachan - Cannon Hill Clinic
Bachelor of Naturopathy, Full Member of Naturopaths & Herbalists Association of Australia (NHAA), Yoga Teacher – Level 1, 350 Hours
Jen has more than 5 years of experience in clinical practice. She has been mentored by some of the best practitioners in the country during her university years and beyond. She considers herself to be an Integrative Naturopath, understanding the need in some cases for co-management and combining a scientific, evidence-based understanding of health with a natural approach.
She spent 3 years in a very busy practice, specialising in thyroid conditions, seeing thousands of patients and gained a solid grounding in treating hormone-related conditions. Jen is familiar with a range of subsequent health concerns and has a special interest in reproductive health and digestive complaints.
You can read more about Jen HERE watch Jen's 1-minute VIDEO or book a Consultation HERE
---
Craig Baron - Wavell Heights Clinic
Naturopath: Advanced Diploma Naturopathy (Adv. Dip. Nat) Accredited member of Complementary Medicine Association (CMA)
With over 12 years of experience working in the Natural Health and Complementary Medicines field, Craig is a Naturopathic Clinician with a special interest in complex mood, sleep, behaviour, energy and hormonal health challenges. Experienced in a range of integrative health- modalities including Herbal, Nutritional and Mind-Body Medicine, Craig is dedicated to delivering a personalised, holistic, results-driven approach that also aims to empower and educate his patients.
A Clinical Nutrition Medicine Lecturer, at the Australasian College of Natural Therapies, Craig is passionate about Complementary and Natural Medicine education with a strong focus and background in evidence-based, herbal and nutritional medicine research and development.
You can read more about Craig HERE watch Craig's VIDEO or book a Consultation HERE
---
Amber Foley - Wavell Heights & Cannon Clinic
Naturopath –Bachelor of Naturopathy (SCU, NHAA), Graduate Certificate in Evidence-Based Complementary Medicine (UTAS). Member of Naturopath & Herbalists Association of Australia (NHAA) MN157279
Hello! My name is Amber Foley, consulting Naturopath at Brisbane Livewell Clinic in Chermside. I am a qualified Naturopath who practices Naturopathic Medicine using both Medical Herbalism and Clinical Nutrition. As a Naturopath, I am constantly reminded how a simple conversation or consult can be a life-changer for people.
The way I see it, people respond so well to Naturopathy because Naturopaths treat our patients as individuals (not just a symptom or diagnosis!). We empower our patients to learn as much as they can about their own health to make their own health choices competently, and we work with patients to understand the root cause of their illness. And best of all, we use the healing powers of nature to soothe ailments and enrich health. In essence, we act as a health and wellbeing tour guide to support patients in their personal journey toward better and stronger wellbeing.
You can read more about Amber HERE watch Amber's VIDEO or book a Consultation HERE
---
Diana Irons - Wavell Heights Clinic
Certificate of Kinesiology, Registered Specialist Professional Member of the Australian Institute for Kinesiologists. Specialties include but are not limited to: Aromatherapy Massage, Hyperton-x/Sports Kinesiology
Diana's passion is to help uncover and release what has been holding you back from the life of your dreams and desires. Unlocking your personal power and assisting you in transforming and creating a life that you want.
You can read more about Diana HERE watch Diana's VIDEO book a Consultation HERE
---
Sheridan Genrich - Wavell Heights Clinic
Naturopath & Clinical Nutritionist - Bachelor of Health Science (Nutrition) Advanced Diploma (Naturopathy) Member of the Australian Natural Therapies Association (ANTA)
Sheridan is both a Clinical Nutritionist & Naturopath who is passionate in treating mood & digestive disorders. She has completed extensive post-graduate education in Nutrigenomics (how Nutrients impact our DNA) and Functional Medicine.
For more than a decade, Sheridan has been helping busy people live life with energy and excitement by correcting the Nutrient, Hormone & Genetic imbalances that many people don't realise are underlying their symptoms.
You can read more about Sheridan HERE watch Sheridans VIDEO or book a Consultation HERE
---
Fiona Woodhouse - Cannon Hill Clinic
Remedial Massage Therapist: Diploma of Remedial Massage, Cert of Lymphatic Drainage Massage, Nutrition, Acupressure & Dry Needling, Member of the Australian National Therapists Association (ANTA)
With over 14 years' experience as a Professional and Qualified Massage Therapist, Fiona has worked alongside Chiropractors, Physiotherapists and Acupuncturists gaining and sharing extra knowledge about our bodies and how they function at their best. Fiona has exceptional skills with Massage Therapies including Remedial, Deep Tissue, Tui Na, Lymphatic Drainage, Pregnancy, Sports, and Trigger Point.
You can read more about Fiona HERE watch Fiona's VIDEO or book a Consultation HERE
---
Dr. Jasmine Peris. - Cannon Hill Clinic
MD (AM) JP CDec – Adv Dip Acupuncture, Dip App Sc Oriental Massage, Cert IV Reflexology, Reiki Master.
Jasmine has been practising since 2004 and has expertise in pain management, women's health and fertility as well as stress and mental health management. Jasmine is skilled in Acupuncture, Chinese Medicinal Herbs, Oriental Massage (Acupressure), Lymphatic Drainage Massage and Reflexology. She graduated with the Award for Excellence and Outstanding Performance in Acupuncture.
You can read more about Jasmine HERE watch Jasmines's VIDEO or book a Consultation HERE

---
Kelly Zeller - Wavell Heights Clinic
Remedial Massage Therapist. Diploma of Remedial Massage and member of the Australian Association of Massage Therapists (AAMT).
Kelly's specialties include but are not limited to Remedial & Deep Tissue Massage, Trigger Point Therapy, Sports Massage and Sports Injury treatment and postural conditions, Pre and Post Natal Massage, Infant Massage Instruction, Relaxation Massage, whole-body movement assessment including Wellbeing.
Formally trained in Remedial, Sports and Relaxation massage, Kelly's goal is to assist clients in reaching their optimum health and wellbeing. She believes that we live our lives to our maximum potential when our mind, body and soul is nurtured. Therapeutic massage is an integral part of achieving this. Kelly is also trained in pre and post-natal massage which includes infant massage instruction. She feels so blessed to have the opportunity to positively impact lives from the very beginning.
You can read more about Kelly HERE watch Kelly's VIDEO or book a Consultation HERE
---
Kylie Skillen - Wavell Heights Clinic
BHSc Acupuncture - An accredited member of the Australian Acupuncture and Chinese Medicine Association (AACMA), registered practitioner under the Australian Health Practitioners Regulation Authority (AHPRA) and Workcover Qld provider.
Kylie's Specialties include Acupuncture for fertility (pre-conception, IVF/IUI support); menopause and pregnancy-related symptoms; stress and emotional issues; autoimmune disorders and pain management (acute & chronic).
Kylie's Complementary Medicine journey started 25 years ago with therapeutic massage, which led to a decade of teaching Yoga before completing a Bachelor of Health Science (Acupuncture). She was drawn to Acupuncture and Traditional Chinese Medicine after experiencing its positive effects with her own health conditions and found it supported her body's capacity to heal and increased mental/physical well-being.
You can read more about Kylie HERE watch Kylie's VIDEO or book a Consultation HERE
---
Mark Westhead - Cannon Hill Clinic
Naturopath - Bachelor of Health Science (Naturopathy). Member of the Naturopath & Herbalists Association of Australia
Mark is a husband, a father of 2 beautiful daughters and a grandfather of 4 wonderful grandchildren. Marks journey into Naturopathy began after a family member succumbed to complications of a life long struggle with an Autoimmune Disease. His strong desire to understand the cause of illness has fuelled his passion to help others.
As a degree qualified Naturopath, Mark is passionate about restoring Optimal Health through the use of evidence-based Nutrition and Lifestyle changes and where necessary, through the use of quality, Practitioner only Nutritional Supplements and Herbal Medicines.
You can read more about Mark HERE watch Mark's VIDEO or book a Consultation HERE
---
Emma Ferguson

- Cannon Clinic
Clinical Nutritionist - Bachelor of Health Science (Nutritional and Dietetic Medicine), Member of ANTA (Australian Natural Therapies Association.
Emma is a passionate Clinical Nutritionist dedicated to delivering a holistic, results-driven, personalised approach, that not only educates but empowers her clients. Using her knowledge in Biochemistry, Pathophysiology and Pathology to support and maintain desired changes, Emma believes optimum health comes not only from food but encompassing mental, physical and emotional well-being in conjunction with a balanced diet.
As a Nutritionist, Emma looks at nutrient absorption and bringing back the body's biochemistry into homeostasis. In simple terms, homeostasis is when the body is functioning at its optimum level. This is without pain or discomfort. This is not achieved solely through 'good nutrition'. It's a balance between mental clarity, physical movement (be it playing with your children, a casual walk along the waterfront or pumping iron in the gym) and good nutrition
Emma Pumfrey

- Wavell Heights Clinic

Naturopath, Nutritionist & Herbalist. Bachelor of Naturopathy, Member of the Australian Natural Therapists Association
Emma is a Bachelor Qualified Naturopath currently completing her Masters in Human Nutrition. She is passionate about the combination of herbal medicine and nutrition, believing that setting up the correct baseline of health is essential to promoting the body's innate healing process to give you long-lasting results. She uses both traditional herbal knowledge combined with current scientific research to assist you with your health concerns, while also ensuring your diet and current lifestyle are conducive to you living your best and healthiest life. She is passionate about client education and long-lasting results – setting you up with any tools or education you may need to create the structure for a balanced and healthy lifestyle!
You can read more about Emma HERE watch Emma's

VIDEO

or book a Consultation HERE
---
Sean Samuel - Cannon Hill Clinic
Bowen Therapist & Reiki Master. Bowen Therapy: Diploma of Specialised & Advanced Bowen Therapy, Certificate of Bowen Therapy for Sports, Member of the Bowen Association of Australia (BAA).
Sean is able to treat many and varied concerns including:
Muscle injuries – sports or otherwise

Back pain – simple or complex

Joint pain

Body balance – emotional & stress

Relief of the physical symptoms of some mental aliments such as being overwhelmed from stress, anxiety & depression.

Wide range of treatments available for many concerns such as spasming Lower Oesophagus Sphincter, Constipation, Sacroiliac Dysfunction, teeth crowding of the jaw, & Bedwetting to name but a few.
You can read more about Sean HERE watch Sean's VIDEO or book a Consultation HERE
---
Stay at Home - Initial Online or Phone Consultation
1hr
Weight Loss
Women's Health
Men's Health
Children's Health
Nutrition
Dietitian
Wellness Coaching
Naturopathy
Nutrition
Connect with us how you want to and enjoy the convenience of your initial virtual consultation
Stay at Home - Subsequent Online or Phone Consultation
45min
Weight Loss
Women's Health
Men's Health
Children's Health
Nutrition
Dietitian
Wellness Coaching
Naturopathy
Nutrition
Connect with us how you want to and enjoy the convenience of your subsequent virtual consultation