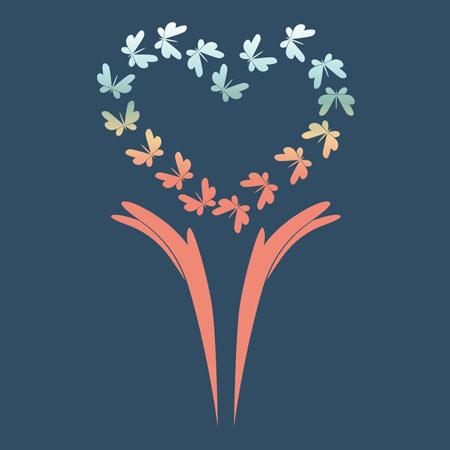 Empowered Kinesiology
Clicking on the Send Me Details Now button opens an enquiry form where you can message Empowered Kinesiology directly
Send Me Details Now
Stress is a part of everyday life. If not managed properly, it can cause imbalances in the mind, body, and spirit, including anxiety, depression, digestive disorders, skin complaints, reproductive issues and more. Achieving true wellbeing requires identifying and resolving these underlying issues. Book a consultation now to get started!
Kinesiologist for Physical, Mental and Emotional Health
---
Focus areas
Muscle testing
Migraine
Functional kinesiology
Digestive disorders
Digestive issues
Nutritional deficiency
---
---
As a nurse, Sharon has worked in critical care for over 35 years. As someone passionate about health care, she has seen first-hand the benefits of western medicine.
Her first exposure to kinesiology was 14 years ago in Sydney, and she immediately recognised its benefits. In spite of this, it was only a few years ago that she truly realised the benefits of the practice. Through this, she has grown her self-esteem and self-worth and lived her life to the fullest.
Services Offered
Kinesiology
It combines Western science with ancient eastern healing systems to promote spiritual, emotional, physical, and mental well-being.
Through light pressure, Sharon receives feedback directly from your body. Using this feedback, she gathers information about what is happening in your body, mind, and energy system at a subconscious level.
Any problem you face may be related to your emotions, beliefs, habits, and patterns. Identifying those that sit beneath the surface can lead to better self-awareness and help you reach your full potential. Developing an understanding of the emotions surrounding your condition provides access to the root cause of the problem.
When emotional blocks are discovered and released, natural healing ability can flow and penetrate throughout your body, releasing stresses that hinder healing. By using non-invasive, scientific techniques, Sharon can detect imbalances in the body and then work with you to resolve them.
No two sessions are alike. Your body will reveal what it is ready for at any given time.
Kinesiology is an effective tool for helping with:
Digestion and nutritional issues
Fatigue
Hormonal issues including thyroid issues
Hypertension
Immune system problems
Learning problems
Mood and sleep disturbance
Physical pain
Reproductive support
Respiratory issues like asthma, hay fever
Skin complaints
Pricing
Initial session, 90 minutes - $95
Follow-up session, 75 minutes - $90
Testimonials from Previous Clients
"Thanks to you Sharon, I was able to complete the Cape to Cape Walk. You made such a difference to my foot, so much so that I didn't even have to tape it every day" - Alice S.
"I've been receiving Kinesiology treatment with Sharon for a long time during her training. I can highly recommend her. Sharon is most professional and has a warm and caring approach. Explaining processes and ensuring comfort. Thank you Sharon and congratulations." - Trish S.
"Thanks for a great session yesterday. I am feeling so much better today. Slept well, less stressed and aches and pains much better -after only one session -amazing!" - Trina G.
For more information about how kinesiology can help you, contact Sharon today!
We're open 6 days.
| | | | |
| --- | --- | --- | --- |
| Monday | 2:00 pm | To | 6:00 pm |
| Tuesday | 8:00 am | To | 6:00 pm |
| Wednesday | 8:00 am | To | 8:00 pm |
| Thursday | 8:00 am | To | 8:00 pm |
| Friday | 8:00 am | To | 2:00 pm |
| Saturday | 8:00 am | To | 4:00 pm |
Qualifications
Advanced Diploma of Functional Kinesiology
Bachelor of Health Science (Nursing)
Professional Membership
Nursing and Midwifery Board of Australia
---