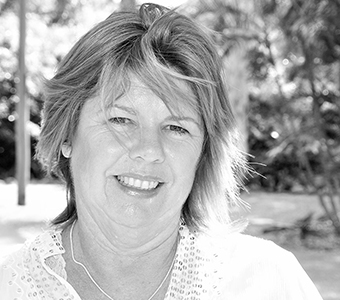 Ensha Reiya
Want to find out my availability, pricing or opening hours? Click on Send Me Details Now to get started.
Send Me Details Now
Clicking on the Send Me Details Now button opens an enquiry form where you can message Ensha Reiya directly
Spirit Wisdom and Energy Healing Teaching Awakening Inspiring Guiding Healing
Pellowah Healing, Intuitive Mentoring, Spiritual Guidance, Workshops, Private Meditation Sessions
Servicing area
Brisbane Qld, Australia. Distance, Skype & Phone Sessions Globally.
---
Focus areas
Pellowah
Intuitive energy healing
Mentoring
Spiritual growth
Coaching
Group meditation
---
---
In-person consultations in Brisbane QLD Australia. Distance Healing, Phone and Skype sessions Globally.
Consultations
Pellowah Energy Healing
Distance Pellowah
Elevate Your Life - Intuitive Mentoring
Spiritual Guidance
Pellowah Attunements
Arbah Healing
Reiki Healing
Past Life Assimilation
Private Meditation Sessions
Astrology Chart Readings
ELEVATE YOUR LIFE - Intuitive Mentoring
Are you ready?
To live life more intuitively and purposfully.
To have the clarity to trust and action your intuition.
To discover your innate gifts and talents.
To take the necessary practical steps to move forward in your life with clear awareness.
In my work as a mentor, my aim is to encourage you to embrace your authentic/soul nature. Mentoring is valuable at all stages of growth and naturally brings about an *energetic shift * clarity *confidence *peace *direction *expansion and so much more.
ELEVATE YOUR LIFE - Intuitive Mentoring Packages
3 months 6 x 60 minute sessions (2 per month) plus 4 days of Energetic Activations and Tools to Uplift and Shift Your Life
3 months 6 x 60 minute sessions (2 per month)
6 months 12 x 60 minute sessions ( 2 per month)
Bookings: email info@enshareiya.com
Other Services
Spiritual Development Circle
Astrology Classes
Energy Clearing for Your Home & Business
High Frequency items for your Natural Healing Toolbox
Orchid Essences $22
Copal Resin Incense $13
Smudge Sticks and Smudging Resins $13-$15
Smudge Kits $45
Pellowah Energy Healing "Radical Shift In Consciousness"
Pellowah activates more of your own spiritual light from the inside out! Pellowah aligns the meridians and brings about a greater feeling of inner strength, inner peace and inner confidence. Calms the emotions and clears the mind. Increasing the capacity for positive lasting change in your life.
Each healing is a totally unique experience.
Pellowah Attunements
When you have completed your Level 1 & 2 Pellowah Training. You can have additional Attunements this help tremendously with continuing to increase the expansion and awareness gained in the Level 1 & 2 Training. Additional Attunements take approximately 30 minutes.
Arbah Healing - Changes Deep Seeded Patterns.
Arbah Healing allows you to establish within the aura the codes for change. To encourage spiritual growth within you energy is introduced with a code imprinted into it. This neutral energy is called Arbah a "Plasma Current" Arbah is similar to an organ transplant for the aura. Useful for
Panic Attacks
Anxiety
Depression
Mental Problems
Severe and Chronic Illness of all kinds.
Suicidal Tendencies.
Deep Embedded Patterns of all types.
Energy Clearing for Your Home and Business
Great for when you are starting a new business or moving into a new home and want it fresh and clear. Or to clear out any stuck energy and increase the positive vibes.
Intuitive Mentoring
Light encoded conversations, to release energetic blocksages and guide you to connect deeply with your own wisdom and awareness. In my work as a mentor, my aim is to encourage you to embrace your authentic/soul nature, discover your innate abilities and take the necessary practical steps to move forward in your life with clarity and awareness.
Mentoring naturally brings about an *energetic shift *clarity *confidence *peace *direction *expansion and so much more.
Past Life Assimilation
This technique erases any past life blockages that are effecting you in the present time. With Past life Assimilation you tap into Past Life memories consciously healing any trauma associated from that experience. You will also have an understanding of how this has affected you in this lifetime.
You may find changes within yourself as your personality adapts to accommodate a less limited way of thinking that had been carried over from the Past Life.
Reiki Healing
Is an ancient and gentle healing modality that assists with balancing the body, mind and spirit. Reiki is relaxing and restorative, calming to the emotions and brings about a feeling of peace and clarity.
Private Meditation Sessions - Meditation "What's in it for you?
Meditation is a simple and effective way to fill up your tank. While meditation assists with the modern day imbalances of stress, depression and anxiety, it also provides much more. The benefits of meditation ultimatley filter through all areas of your life, increasing balance, emotional stability, self-awareness, creativity, new thoughts, increased clarity relaxation and so much more. Discover more about meditation and what's in it for you?
Ease mediation into your life. 30 minute Private Meditation Sessions are now available for those who prefer a one-on-one session at a specific time.
Spiritual Development Circles For Light Minded Souls
Are you ready to live life in a more connected way? These gatherings include
Discussion on all things spiritual
New Concepts
Exercises
Meditations
Expansion and Growth
Connecting with Light Minded Souls
Laughter its food for the Soul
Practical tools to raise your energy and enable you to become more conscious and aware.

Spiritual Development Circle
Wednesday Evening 7pm $250 for 10 sessions. You are welcome to come along for 2 weeks at $25 per session to see if it is for you before booking your 10 sessions. Location Cannon Hill Brisbane. Held Weekly
Astrology Classes
With a focus on personal and spiritual growth, these classes are suitable for anyone with an interest in Astrology, thiose who want to develop a deeper understanding of the Language Of Astrology for themselves personally and spiritually and to use in their own client work.
Held in a friendly, supportive space, classes are kept to small numbers, allowing for discussion and questions.
Classes are *Soul Nourishing *Informative *Help you to understand more about yourself & others *A tool for stepping into your own power. *Insightful.
Labyrinth Walks
Personally, I have always loved the peace, sacredness and timelessness of walking a Labyrinth. And am excited to share the magic of this with others.
Just as life changes and turns in new directions, so the labyrinth is designed to take us out of the old and into the new. A Labyrinth is a vortex, as you walk the ancient spiral pathway into the centre you enter the space beyond time, travelling into the deeper and/or higher parts of your self. Walking a labyrinth helps to balance the interactions between the left and right hemispheres of the brain and along the way, you may discover what some call the 'mysteries' or secrets, or to deepen your connection to the Earth, Moon and Stars or find a new source of inspiration and creativity. As you walk the pathway back out of the labyrinth you bring these gifts and insights into your daily life.
---
Client Testimonials
Astrology Classes A radical shift in how we understand ourselves and those around us. A tool for steeping into our own unique power and guiding others closer towards themselves. Rachel
Ensha's meditation and development circles have been life-changing.
For me, they have proven to be an invaluable reset button that has assisted me to re-energise and refocus my energy towards fostering an intimate connection with my higher self.
Through Ensha's meditation circles I have learnt trans-formative techniques that I regularly use whenever I would like to de-stress, experience inner peace and be present.
As a consequence of attending Ensha's groups, I now feel a deeper sense of certainty as I now know how to connect with and trust the wisdom of my inner voice. Rhoda, Learning Adviser
"I love attending Ensha's weekly development circles. It's not even an option for me not to go, as I get so much out of these sessions.... Divine connection, grounding, emotional and mental levelling, and bathing in Ensha's delighful pearls of wisdom...not to mention I get to hang out with some beautiful, sweet and high vibrational souls. I would highly recomend Ensha's development circles to anyone who is serious about tapping into oneness and being the master of one's own spiritual and emotional well-being". Michell Blum - Acupuncturist and Naturopath

Weekly Meditation Development Circle is a safe, inspiring, loving and nurturing environment to explore your connection with your spirituality. The members are beautiful humans and here I am truly seen for who I am. Ensha's guidance has taken me from a place of anxiety to light-filled creativity. I know where I choose to be. Francesca de Valence Songwriter, Artist and Educator
Mentoring, Pellowah, Reiki, Arbah and Workshops. Ensha has been a mentor for me over the past 9 years and has helped me overcome fears, anxieties and most of all she has helped me to see through it all. Her gentle non-judgmental manner helped me open up and to see things for what they were. I have had enormous growth early on through Reiki, Pellowah, and Arbah healings and also trained in Reiki and Pellowah to help others. Ensha's training days are always enlightening and enjoyable, meeting like-minded people and learning new ways to work with energy, through Ensha's unique teaching ways, with the more recent "Codes For Change & Acceleration" workshop. Jenny Willis- Robinson. Law of Attraction Life Coach

Arbah, Counselling and Pellowah Workshops. There is a saying "When the student is ready, the teacher appears". I had been on my healing path for just over two years when I was referred to Ensha for an Arbah Healing. WOW, I had previously received a number of Pellowah Healings that had helped me make significant changes in my life however the Arbah Healing from Ensha was amazing and enabled me to change in such positive ways I hardly recognize myself these days. During my journey I had developed a thirst for knowledge about all things spiritual and universal. I decided to do the Pellowah Level 1 workshop with Ensha. I met some other amazing people doing the course. I had to go back the next day and do Level 2, I wanted more. Ensha has coached and encouraged me since the Pellowah workshop, and has helped me open my spirit to Meditation, the sound of the Gong and even more about myself. I can't wait to find out what more of I don't know. – L C. August 2009. Health & Safety

Counselling. Ensha is a wealth of wisdom, with a practical no-nonsense approach that is focused on getting results. Very aware of her client's needs, she has the ability to determine the appropriate tools for the best possible outcome. Ensha is also intuitive and with an ability to go beyond the surface level, recognizing what is required and what is most beneficial for her clients. – E.D Workplace Training

Counselling. I found myself in crisis and it was so hard to see any way out of this mess. I was stuck and felt my energy being continually drained, overwhelmed and concerned for my safety. Ensha's guidance, insights and support have been a lifeline for me. Grateful. Love You Always Bec

Reiki Healing. Such profound calmness filled the room of the kind I have not known before. Instantly I was relaxed and was bathed in a blanket of liquid light. I found the treatment to be restorative on all levels. Thank You Ensha – Cassie

Pellowah Healing. At first, the shifts I experienced were subtle, though slowly I felt not only stronger much clearer in my mind, the obstacles ( and over-analyzing ) I had been doing lifted away. Finally, I am able to trust my instinct and take the actions to create a more fulfilling life. Pellowah absolutely brings about a leap in consciousness – Thanks Ensha Joe. Engineering

Pellowah Healing. My marriage was rocky and I felt the whole world was against me. I felt I couldn't make my marriage work and felt I didn't have the strength to leave. The suggestion was made to me to consider a Pellowah Healing. A what, I was new to the spiritual field so I didn't understand at all. I looked into it and asked lots and lots of questions. I seemed it wouldn't hurt and at the point in my life I would try anything. I had one then two then three. I felt on top of the world. I felt more together, more calm, more courage and more strength then I had ever felt. I then signed up for a Pellowah Workshop. Annon
Intuitive Mentoring with Ensha is a truly unique experience for me. It is like having a divine conversation. I feel comfortable to speak about matters that had been kept in my heart with Ensha, knowing that only understanding, clarity and wisdom will be the result from my opening up for the purpose of self-growth. Ensha's objective and practical wisdom, guidance, nurturance and integrity had supported me tremendously in my path of coming home to myself, discerning the higher choices, realising my inherent worth and walking my higher path in life. I joked that I came to Ensha to learn to be a real proper human being, though it feels true. Ensha's inner joy is also very infectious for me – that has allowed me to open up, even more, being in her generous presence. Being with Ensha is like a self adventure for me and I love it! Ashni, Engineer to Energy Healer
Arbah Healing I feel that Arbah Healing helped me to remove a deep-seated pattern, after which, I was open to see my own light, acknowledging my gifts and that brought me back to my higher path. I am still amazed that the shift for that can be so easy when one is willing. Ashni, Engineer to Energy Healer
---
Contact Ensha on Aus m 0409 040 283 or email info@enshareiya.com for further information or to book an appointment.
---
Qualifications
Certified Reiki Master/teacher
Certified Arbah Healing
Certified Past Life Assimilation
Certified Codes For Change & Acceleration Trainer
Certified Pellowah Trainer Level 3
Certified Pellowah Healing Level 1 & 2
---