Member since 2005
Brad Tacey Kinesiologist
94 Kirby rd
Aspley QLD 4034
Phobias
Headaches
Brain integration
...
Want to find out my availability, pricing or opening hours? Click on Send Me Details Now to get started.
Clicking on the Send Me Details Now button opens an enquiry form where you can message the practitioner directly.
Specialising in Kinesiology, Brad Tacey's clinic is located at the MacGinley Acupuncture & Natural Therapies Clinic, in Kirby Road, Aspley.
Brad Tacey - Kinesiology
---
What is Kinesiology?



In simple terms, Kinesiology involves the use of gentle muscle testing to achieve three objectives:

(i) to identify imbalances in the body's structural, chemical, emotional or other energy
(ii) to establish the body's priority healing needs
(iii) to evaluate energy changes brought about by the balancing process.

Kinesiology combines modern techniques and thinking with ancient Eastern philosophies, acupressure, massage and counselling.

Kinesiology is practiced in hundreds of countries as an independent modality and is complementary to both Western Medicine and other natural therapies.



The History of Kinesiology



Applied Kinesiology (the original system of Kinesiology), was the brainchild of an American chiropractor, Dr. George Goodheart, DC in 1964. Frustrated that some manipulations would not hold up under normal circumstances, he discovered that rubbing certain points would change an unlocking muscle into a locking one. Applied Kinesiology was born.

Dr. Goodheart gathered a group of exceptional colleagues to further research, develop and teach Applied Kinesiology. They were able to relate muscles to organs, glands and acupuncture meridians.

One of the original researchers, Dr. John Thie, DC, developed the "Touch for Health" program with the aim of empowering lay people to use basic Applied Kinesiology techniques to enhance the health of their family and friends. This proved to be the starting point for Kinesiology as an independent modality.



Many people with expertise in other fields have expanded Kinesiology in different directions.



These people include:

Dr. Carl Ferreri, DC, developed Neurological Organisation Technique which aims to establish the integrity of the body's survival systems.

Dr. Bruce Dewe, MD, and his wife Joan Dewe, MA, developed Professional Kinesiology Practice, an Advanced Diploma course that combines Bruce and Joan's own research with a very comprehensive synthesis of the findings of many others.

Remedial educator, Dr. Paul Dennison, Ph D, developed Educational Kinesiology to help children with learning difficulties in the classroom environment.

Dr. Charles Krebs, Ph D, a former University lecturer in Marine Biology, has developed the Learning Enhancement Advanced Program to address learning difficulties in a clinical situation.

Gordon Dickson, B Eng (hons) ND, who assisted Charles Krebs in the development of the LEAP program, has combined mainstream counselling and Kinesiology to create Counselling Kinesiology.

The intellectual rigor of these and many other contributors has given Kinesiology a credible academic and scientific basis.




The Kinesiology Experience



A Kinesiology balance takes approximately an hour with the number of balances required depending on the individual person and the issues being addressed.

A variety of arm and leg muscles may be tested so comfortable clothes that allow movement should be worn. Shorts, slacks or tracksuit pants are ideal.

Clients remain fully clothed.

School students are asked to be accompanied by an adult.




What conditions might Kinesiology benefit?



By using Kinesiology to bring the body's energy back into balance, positive results may be seen with


Structural:
Back pain
Neck & shoulder tension or pain
TMJ (Jaw) pain
Sacro-illiac pain
Scoliosis
Whiplash
Headaches & migraines
Educational:
Test anxiety
Brain integration
Learning difficulties
Maintaining concentration
Visual tracking & auditory processing
Emotional:
Emotional issues
Grief & trauma
Anxiety & stress
Phobias, fears and concerns
Performance anxiety
Sleep patterns
General:
Low energy levels and fatigue
Chakra imbalances
Jet lag




MacGinley Acupuncture & Natural Therapies Clinic



94 Kirby Rd Aspley 4034
/www.healthmeds.com.au/

Ph: 0408 903 034
Mob: 0408 903 034

ABN: 94 625 175 716
AIK: 170
ATMS: 16793



For more information, or to make a booking, call or click on one of the buttons below.
Qualification details
---
Brad's Kinesiology studies have included:
Basic Hyperton-X
Neural Organization Technique
(Basic, Advanced & Master Class)
Counselling Kinesiology I & III
Herbs for Kinesiology
Anatomy & Physiology of the Brain
Primitive Reflexes and NOT Corrections
Professional Kinesiology Practice
LEAP Brain Integration 1, 2 and 3
LEAP Learning
LEAP Environmental Factors
Neuro Emotional Pathways 1
The Seven Chi Keys
Brad is currently teaching within the PKP program as a trained Student Faculty Member.

Kinesiology in Balance
Brad Tacey
B.Sc Dip Ed M Ed Ad MACE

Kinesiology & Education
MacGinley Acupuncture & Natural Therapies Clinic




---
See Also...
About Brad Tacey Kinesiologist
Brad Tacey specialises in Kinesiology and his clinic is conveniently located at the MacGinley Acupuncture & Natural Therapies Clinic, in Kirby Road, Aspley.
---
Service categories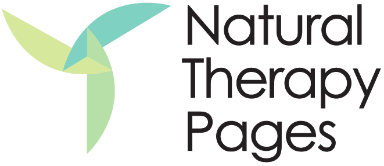 Brad Tacey Kinesiologist