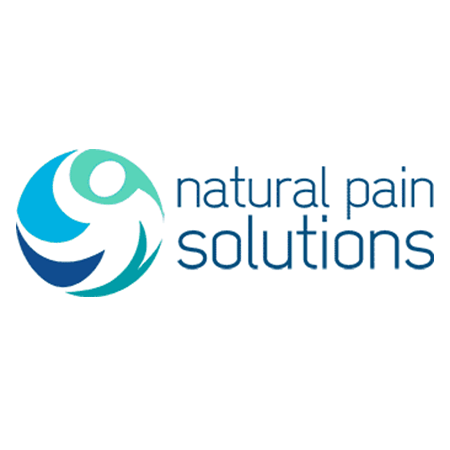 Natural Pain Solutions
Want to find out my availability, pricing or opening hours? Click on Send Me Details Now to get started.
Send Me Details Now
Clicking on the Send Me Details Now button opens an enquiry form where you can message Natural Pain Solutions Austral directly
Irritable Bowel Syndrome can be debilitating, painful and embarrassing...Solving digestive problems is a major focus at Natural Pain Solutions Australia in Ringwood, Melbourne, as the health of our body starts with digesting and assimilating nutrients from the food we eat. Since 1994, our Naturopath Doctor, Scott Hankinson, has dealt with and resolved hundreds of cases of digestive pain, with the dominant complaint being Irritable Bowel Syndrome or IBS. We know how awful IBS can be, but the good news is that there is help available. Even better, it's completely natural and drug-free! Additionally, we can also help you with many of the symptoms which often go hand in hand with IBS, such as headaches and lower back pain. Come and visit our established naturopathic clinic conveniently located in Ringwood in the eastern suburbs of Melbourne - it's just off Maroondah Highway and there's heaps of easy parking! Free Inflammation Test Valued at $43 with your first Naturopathic Appointment. Toxic overload can be a prime cause of Irritable Bowel Syndrome and other digestive troubles. Discover how toxic you are and what you need to do to decrease your level of toxicity if you need to. Digestive pain means inflammation, and this test also indicates the degree of inflammation in your body relative to the ideal. Our test also identifies the degree to which your body is in a state of degeneration. Complete Organ and Body System scans are also available if you would like a full overview of your health. Call us now on 9876 8786 to make your first naturopathic appointment and remember to ask for your free Inflammation & Toxicity Test!
Do you have Irritable Bowel Syndrome or Headaches? Find Permanent Relief! (Ringwood Naturopath)
Servicing area
Ringwood, Park Orchards, Warrandyte, Croydon, Chirnside Park, Eltham, Melbourne, VIC
---
Focus areas
Arthritis
Colitis
Crohn's disease
Hormonal imbalance
Irritable bowel syndrome (IBS)
Muscle pain
---
---
"Put An End To Your Pain, Suffering, Frustration, And Helplessness Caused By Irritable Bowel Syndrome, And Live Your Life To The Fullest..."

If you're sick and tired of the pain and suffering caused by IBS, if you're sick and tired of the anxiety and ways your lifestyle is negatively affected – your relationships, your work, leisure and social activities, if your IBS is making you bloated, nauseous, weak or run-down ... if you want to stop constantly worrying about your bowel movements ... then this could be the most important information you've read in a long time.

Because despite the pain and suffering of IBS currently making the quality of your life less than you deserve, there IS a way to effectively control your IBS and put your life back the way you want it.

And it can happen much sooner than you may think ... using long-lasting, fast-acting natural treatment programs ... and without expensive, invasive surgery or doses of toxic drugs.

IBS or Irritable Bowel Syndrome – sometimes called spastic colon, irritable colon, abdominal pain, functional bowel syndrome or spastic bowel – can literally wreck your life. Amazingly, IBS affects 1 in 5 Australians at some time in their life – that's millions of Australians that are affected. For some, it's a level of discomfort they're prepared to put up with; for others, the symptoms can be devastating.

IBS sufferers describe some terrible symptoms of their disease...

How the severe pain can make you double over in agony
Feeling alone
Racing to the toilet more than a dozen times per day
Being fearful of eating
Anxiety ... sadness ... depression
Getting agitated, even by the smallest thing
Weight problems
How it affects your job, your friends and your relationships
How you stop going to restaurants and family functions ... or worry when you do about coping with urgent need to use the toilet
The sharp pains, heartburn, flatulence
Feeling bloated, like you'll never have a flat stomach
Losing your libido
How your body aches all over
How you feel at a loss as to handle it all.
You've probably experienced more than one of these symptoms ... and may think that all you can do is "cope" by adjusting your lifestyle and taking toxic medication.

Even mild sufferers discover that IBS can have a devastating affect on their lifestyle.

Depending on the type of IBS you have, you might run to the toilet with diarrhea, or be afraid to eat because you are fearful of how food will affect you. Or you might have constant diarrhea one day and be constipated the next.

If you're thinking there's no way out and that IBS will control you forever ... then get ready for some GOOD news:

The treatment you'll get at our clinic is a natural, safe, comfortable and affordable treatment program for long-lasting relief from the painful symptoms of Irritable Bowel Syndrome (IBS). It also...

Means you'll no longer rely on toxic drugs to "cope" with your pain and suffering
Gives you social "freedom" ... to visit family and friends or go out to restaurants, and not worry about having to race to the nearest toilet ... you'll no longer feel trapped at home
Means there's no need to feel frustrated trying to explain your IBS to friends or at work
Puts an end to bloating and 'gas', and the fear of eating that may cause more pain
Creates a healthy, vital, natural and restored environment in your bowel
Gets rid of feeling weak, nauseous or fatigued
Makes you feel totally alive, full of energy, bursting with wellness and vitality!
Call our welcoming staff today on 03 9876 8786 or use the the 'Make an Enquiry' link at the top left of this page. Our handy location in Ringwood, Melbourne is right near the Eastlink and Ringwood train station - plus, there's plenty of parking.

We look forward to helping you feel fantastic again!
For more information about the best services for your needs or to organise an appointment - just give us a call!
---
---