Master of Acupuncture - Almond Wellness Centre
Almond Wellness Centre
21 Bell st
Coburg VIC 3058
Servicing area: Coburg & Northern Suburbs, Ringwood & Eastern Suburbs
At Almond Wellness Centre your health is in good hands.

Our team of experienced and highly qualified acupuncturist and Chinese herbalist are all university trained and have registered with Chinese Medicine Registration Board.
Meet our Practitioners
---

Our mission

Dedicated to provide excellent, professional service for your individual heath care.

You can find the details of your Health Care Team including acupuncturists, Chinese herbalists and Chiropractor, via the links below:


Dr. Richard Zeng
Over 20 years full time professional experience in China, Germany and Australia hospitals and clinics. Master of Acupuncture and TCM, Lecturer of Acupuncture and Chinese medicine (RMIT University)


Richard Yates
Registered Acupuncturist and Remedial Massage Therapist


Tracey Byrne
Registered Acupuncturist and Chinese herbalist, experienced Remedial therapist


Registered acupuncturist and Chinese herbalist, Ringwood practice
Call us to book your natural health consultation today!
Coburg: 03 9378 9479
Ringwood: 03 8802 1519
---
See Also...
Fertility IVF Pregnancy Support
Want to conceive naturally?Planning to started IVF treatment? Have multiple failed IVF sessions? Want help to reduce the side effects with Follicle Stimulating Hormone (FSH) drugs? Getting frustrated, feel isolated, sad and confused while going through IVF treatment? Contact Us Now!
Women's Health
We take into consideration your lifestyle, body constitution, and emotion as the foundation for our treatment. We strive to help you feel in total control of every aspect of your health.
Acupuncture Chinese Medicine
Acupuncture works! Come to see our Master of Acupuncture with over 25 year's experience in acupuncture and Traditional Chinese Medicine
Why Choose Us?
Five great reasons to feel confident about choosing our masters of acupuncture and Chinese medicine for your health and well-being: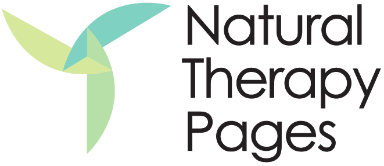 Master of Acupuncture - Almond Wellness Centre