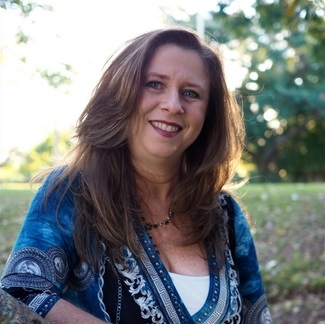 Pain Relief Kinesiology & PEMF Pulse Therapy
Want to find out my availability, pricing or opening hours? Click on Send Me Details Now to get started.
Send Me Details Now
Clicking on the Send Me Details Now button opens an enquiry form where you can message Maria Brady directly
Are you stressed or overwhelmed with what life is throwing at you? Is your neck, shoulders or back sore and don't know why? Call me to find out if and how I can assist you!
Kinesiology Balance for Pain, Stress, Anxiety, Etc.
Servicing area
Brisbane Greater Metro, Queensland
---
Focus areas
Aches & pains
Arthritis
Headaches
Pain relief
Physical pain
Love
---
---
Would you like to...
Reduce Stress & Anxiety
Reduce Physical & Emotional Pain
Have more Work / Life Balance
Enjoy each and every one of your days
Balance your Mind, Body & Emotions
Achieve your Goals
Have more Clarity and Focus
Call Maria Now!
for your Free 15 min Kinesiology Discovery Call
Ph: 0423 829 722
What is Kinesiology?
Kinesiology combines modern techniques with ancient Eastern philosophies, which include massage, acupressure and counselling. It uses the body's own bio-computer to provide feedback to the practitioner.
Each muscle in our body is connected to our brain, through the physical and nervous systems. Kinesiology identifies blockages in these systems, which prevents the natural recuperation process. These blockages may be the result of emotional trauma, unresolved stress, injury, allergies or other factors.
Kinesiology involves the use of muscle monitoring to achieve three objectives:
To identify imbalances in the body's structural, chemical, emotional or other energy
To establish the body's priority healing needs
To evaluate energy changes brought about by the balancing process
Kinesiology works on the principle of the "Triangle of Health", which means that the Emotional, Chemical and Structural sides of life are even and in harmony. If one of these sides are uneven or out of balance, then you are out of balance and problems can arise. This creates stress in our lives and when the stress builds up, the harmony in our body is disturbed and disease will follow.
What happens in the Kinesiology Balance?
Your first visit will be 1.5 hrs, where I will listen and take your full history and then afterwards, explain and demonstrate how Kinesiology works. I will apply a gentle non-invasive muscle checking technique to find out about your specific needs. This will enable me to pinpoint which areas of your body and life need attention and will enable your body to begin its natural recuperation process.
A Kinesiology follow-up balance usually takes 1 hour (if you would prefer another 1.5 hr visit, just let me know). The number of balances may vary depending on your circumstances and your state of health. Each individual person is assessed as to what their needs are. Kinesiology is an amazingly efficient modality and immediate improvement may be noticed after just one treatment.
These sessions are done in a comfortable and safe environment with total confidentiality. (unless it is deemed that you might harm yourself or the community in any way)
What to wear?
As a variety of muscles will be tested it is advised that comfortable clothes, that allow flexible movement, be worn. Shorts, slacks or tracksuit pants are ideal. Undressing is not required. Kinesiology is a gentle, non-invasive modality.
Book now for more information about the best services for your needs or to organise an appointment.
Qualifications
Diploma In Kinesiology
Qualified Rekindled Ancient Wisdom (RAW) Practitioner
Level 2 PEMF Therapy Practitioner Specialising In Humans
Professional Membership
IICT - International Institute For Complementary Therapists
Australian Institute of Kinesiologists Ltd
---