Member since 2017
The Body Balance Company
639 Currumbin Creek rd
Currumbin Valley QLD 4223
Want to find out my availability, pricing or opening hours? Click on Send Me Details Now to get started.
Achieving your healthy-living goals and long-term health, is central to what we do.
The Body Balance Company - Diet & Nutrition
---
At The Body Balance Company, you are the single most important individual. We take the time to listen to you and to find out how you are feeling. What is unique to you and your life can guide us in your treatment. We have a dynamic and energetic approach and we truly want to see you reach your goals.
A large portion of our work concentrates on healing through your gut. Your gut is central to your physical and mental health, so it is important that we focus on re-establishing and maintaining good health for your gut as a strong base. We may draw on other therapies such as detox programs, cleanses, specific food plans and supportive treatment therapies into your personal treatment plan to achieve this.
---
Gut Health & Parasites
Whether we like it or not, every one of us is susceptible to worms and parasites infecting our bodies on a daily basis. Parasitic infections are difficult to recognise and steer clear of. We become the hosts of parasites after ingesting their microscopic eggs. As shocking as it sounds, most humans actually are carrying parasites, with contamination often found in a number of every, seemingly harmless sources, including:


Water


Food


Other Humans


Travel


Pets and Animals


---
Symptoms of Parasitic Infection
Symptoms of parasitic infection can be identifiable by common symptoms or be asymptomatic. Some of the visible symptoms include:


Stomach pains and cramps


Gas and bloating


Fatigue


Skin conditions and allergies


Dizziness


Sleep disturbances


Muscle and joint pain


Sleep disorders


Diarrhoea


Nausea


Flu-like symptoms


Dehydration


Mood swings and anxiety


Change in appetite


Sexual and reproductive problems


Constipation


---
To prevent infections


Always maintain a high standard of personal hygiene. Wash your hands regularly, especially if you suspect you have come into contact with


Wash and prepare food thoroughly, paying particular attention to recommended temperatures when cooking meat.


Avoid cat litter and animal faeces


Avoid swallowing water in lakes, streams and dams.


---
For more information, click here.
---
See Also...
About The Body Balance Company
At The Body Balance Company, we concentrate on supporting you, if you are ill, to become well once more, and to maintain that wellness, so that you are able to be as healthy as you possible can be.
The Body Balance Company - Massage
We encourage you to take the first step towards balance, health and wellbeing by booking a consultation today with one of our experienced practitioners.
The Body Balance Company - Oriental Therapies
We believe in blending the best Western and Eastern therapies in your treatment at The Body Balance Company. We will utilise the best combinations for your treatment, based upon customising the therapy to your unique needs and situation.
---
Service categories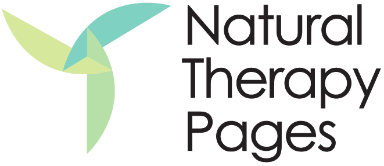 The Body Balance Company