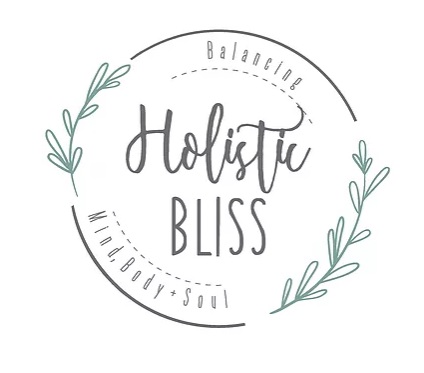 Vivacious Living Centre
Clicking on the Send Me Details Now button opens an enquiry form where you can message Christie Browning directly
Send Me Details Now
Balancing Mind, Body and SoulHolistic Bliss provides a health and wellness service that will leave you feeling happier, healthier and stronger. Are you feeling tired? Stressed or anxious? Low in energy? Experiencing muscle pain/Headaches? Or suffering with digestive or hormonal issues? Kinesiology at Holistic Bliss can help your mind and body find its natural balance.
Holistic Bliss Kinesiology & Reiki
Servicing area
Perth Metro
---
Focus areas
Arthritis
Eczema
High cholesterol
Hormonal imbalance
Menopause
Muscle pain
---
Kinesiology treatments assist your mind and body feel a sense of balance, harmony and ease throughout all body systems including physical, emotional, neurological, nutritional, hormonal and immune to assist you in achieving your holistic wellness. Kinesiology is classified as a complementary health modality and is completely natural, safe and gentle.
Research shows that stress has a negative impact on our body in many different ways. Kinesiology is able to assist in unlocking and releasing these built up stresses to enhance your health, happiness and wellbeing.
Each Kinesiology session will be individualised to you and your specific requirements each time. Kinesiology is based on ancient Chinese healing combined with modern western physiological sciences using muscle biofeedback to assess and balance or diffuse our subconscious stresses that can cause an imbalance within our body or mind, showing in various ways of physical or emotional pain or discomfort. A treatment is carried out on a comfortable massage table where you will remain fully clothed throughout the treatment. It is my priority that you, as the client, feel comfortable and at ease at all times.
Reiki is a very relaxing, calming and energising ancient Japanese healing method. Healing energy is transferred during the session enabling your body's energy systems to realign and harmonise, resulting in your mind and body feeling balanced and at ease. Reiki is extremely gentle and a great way to start if you are new to energy healing.
I welcome you to ask any questions prior to, during or after an appointment, and please feel free to contact me for any further information or queries you may have.
Looking forward to meeting you - Christie Browning
---
Contact Details

Christie Browning
Holistic Bliss Therapies
Phone: 0408 240 142
Email: info@holisticbliss.com.au
Website: www.holisticbliss.com.au


---
---