What are flower essences?
Flower essences are infusions made from diluted flowers that are used to address issues related to emotional well-being, soul development, and mind-body health. The process to create flower essences is called sun steeping, which boils the flower in water to capture the flower's imprint. Unlike herbal remedies or essential oils, flower essences do not contain any physical substance extracted from the plants, only its healing vibration.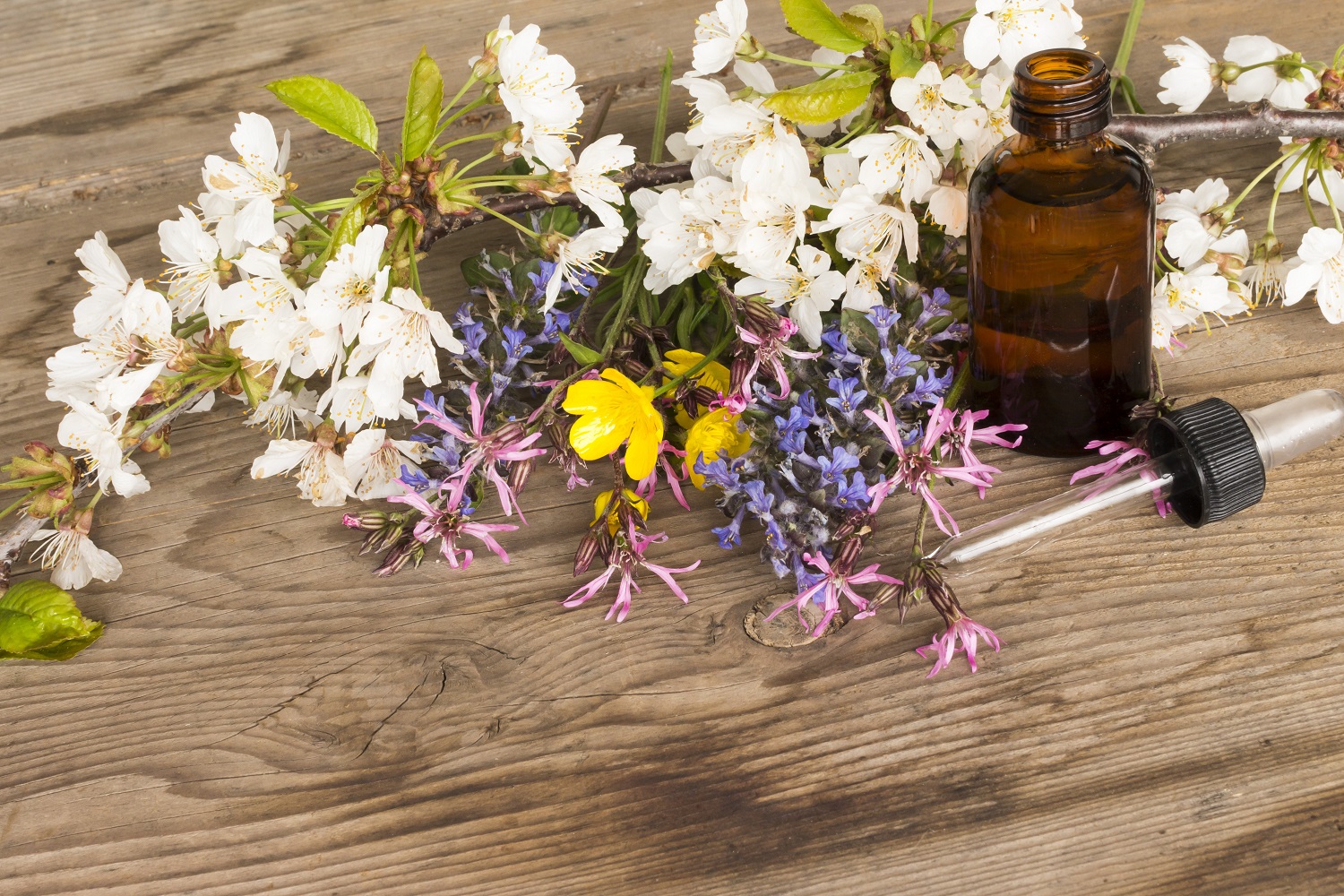 Flower essences act as a catalyst for change at a deep emotional level. The use of flower essences can help the person connect on a spiritual level.
How do you use flower essences?
Each solution of flower essence is used alone or in conjunction with other infusions, and each flower is said to impart specific qualities. Flower essences are usually taken orally. However, people can use flower essences externally.
The essences may be recommended by a naturopath after an interview.
How do flower essences work?
Negative emotions and thoughts, and maybe even diseases are being treated by choosing a flower essence that suits the patient's temperament and his or her current state of mind. Moreover, they are not used directly to treat physical complaints but for the patient's anxiety and worry, as these states of mind are observed to be the primary causes of illness. Additionally, they work on a vibrational level which allows the life force to freely flow as harmony is being restored to the body.
What are bach flower essences?
Modern flower essences were first developed by English physician Edward Bach in the 1930s. He believed that the illness originated with the patient's mood and temperament and identified the seven categories of negative states of mind. The categories are:
Apprehension
Uncertainty and indecision
Loneliness
Insufficient interest in present circumstances
Over sensitiveness to ideas and Influence
Despondency and despair
Over care for welfare of others
To address these, he prepared 38 flower remedies, that later on is known Bach Flower Remedies that could remedy the negative state of mind. The flowers include:
Agrimony
Aspen
Beech
Centaury
Cerato
Cherry Plum
Chestnut Bud
Chicory
Clematis
Crab Apple
Elm
Gentian
Gorse
Heather
Holly
Honeysuckle
Hornbeam
Impatiens
Larch

Mimulus
Mustard
Oak
Olive
Pine
Red Chestnut
Rock Rose
Rock Water
Scleranthus
Star of Bethlehem
Sweet Chestnut
Vervain
Vine
Walnut
Water Violett
White Chestnut
Wild Oat
Wild Rose
Willow
What are Australian bush flower essences?
After Bach's works spread throughout the world, hundreds of different remedies are produced to help people deal with the issues of the modern world. Herbalist Ian White developed the Australian Bush Flower Essences which addresses the use of essences to be applied in other areas such as: communication, learning, creativity, self-esteem, sexuality, abundance, and spirituality to name a few.
Health benefits of flower essences
Flower essences are completely safe and can be used by anyone, with no observed side effects.
The positive changes that can be experienced from using flower essences which include:
feeling more creative and confident
experiencing more joy
being more forgiving
forging better relationships
having more mental clarity and focus
cultivating a deeper connection to one's Higher Self