What is hypnotherapy?
Hypnotherapy is the process used by hypnotherapists to reprogram the subconscious mind of an individual. The purpose of this form of therapy is to assist with an individual's emotional, mental and physical relaxation while promoting a positive behaviour change. This type of psychotherapy utilises both cognitive therapeutic counselling and subconscious healing techniques to facilitate hypnosis. Hypnotherapists address a range of issues like mental health problems, weight loss, addiction, low self-confidence, insomnia and grief.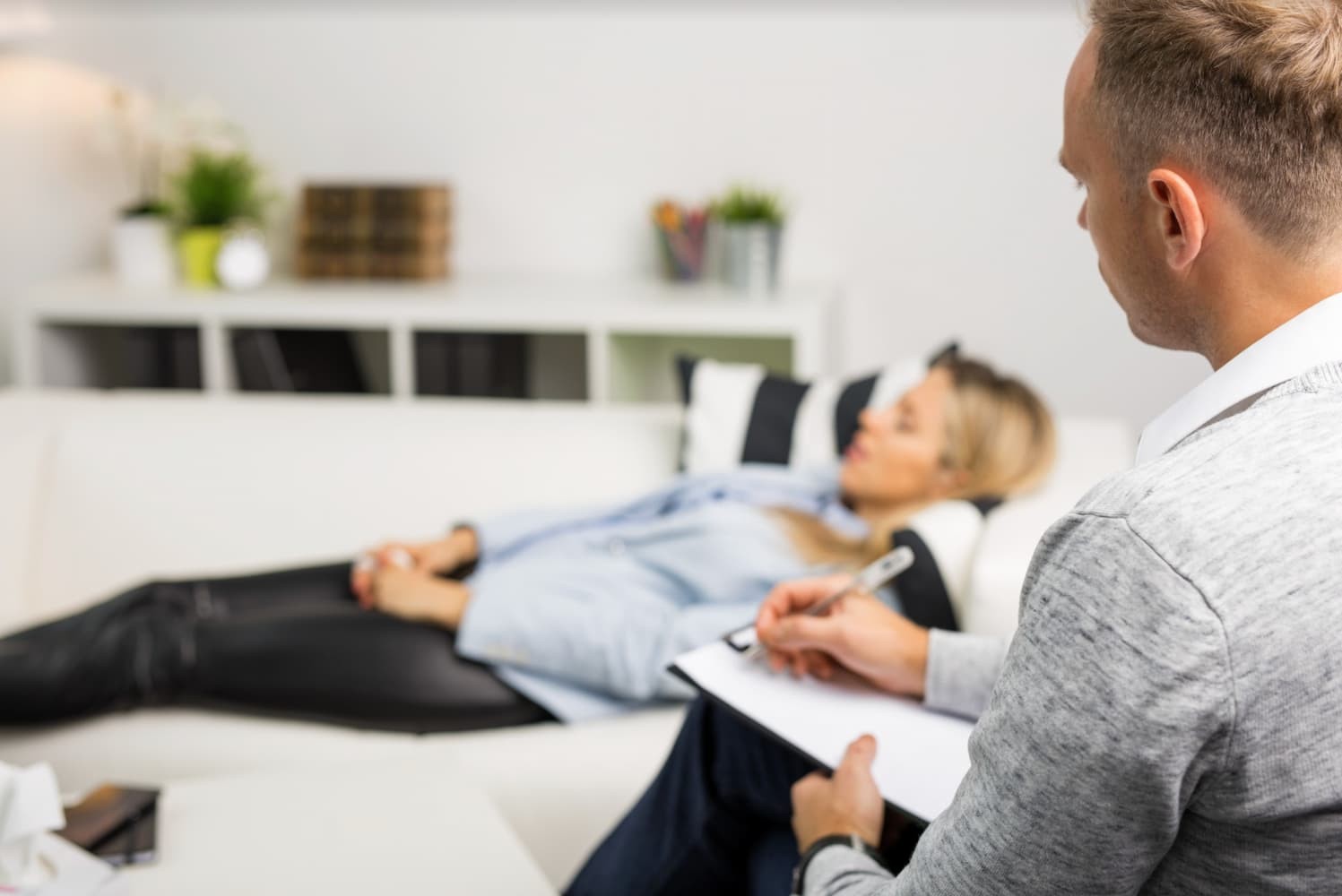 The industry associations that Sydney hypnotherapists can be a member of include:
Australian Society of Clinical Hypnotherapists (ASCH)
Australian Hypnotherapists Association (AHA)
Hypnotherapy Council of Australia (HCA)
Professional Clinical Hypnotherapists of Australia (PCHA)
Australian Association of Professional Hypnotherapists & NLP Practitioners (AAPHAN)
Should you study hypnotherapy?
Hypnotherapy is a very flexible yet fulfilling career choice for those wanting to improve the wellbeing prospects of their clients and help them overcome their problems. To succeed in a career as a hypnotherapist, you must possess these traits:
A patient and attentive listener is vital when trying to understand a client's main concerns and how their lifestyle has contributed to this problem.
Critical thinker with high attention to detail who is able to accurately determine the client's underlying problems and tailor the hypnosis session to accommodate for this.
Highly organised when dealing with multiple back-to-back appointments and recording client information.
Able to maintain high confidentiality and integrity of clients' privacy and keeping their personal and medical information private at all times.
If this matches your skillset, read on to learn about how Natural Therapy Pages can support you in this journey. This will include providing you with a wide range of hypnotherapy course options in Sydney.
What are the course and study options for hypnotherapists in Sydney?
Hypnotherapy schools in Sydney are filled with an abundance of courses to choose from for aspiring hypnotherapists. If you are looking for a shorter learning pathway, you can complete a short weekend workshop or a 6-month training certification program. Through these courses, you will gain a brief overview of the work of hypnotherapists.
However, you must complete an accredited diploma level qualification in hypnotherapy in order to become a qualified hypnotherapist. A hypnotherapy course in Sydney can be completed on-campus or online.
Sydney-based hypnotherapy courses are taught by hypnotherapists experts who have years of experience in this industry. The theoretical aspects will cover how to help individuals overcome behavioural problems through the use of hypnotherapy, psychotherapy and counselling techniques. These courses also have a practical component where you get to complete a clinical training practicum that allows you to implement the hypnotherapy and counselling skills that you learned in the classroom with a client.
To start your journey today, all you have to do is scroll up to find a comprehensive list of a range of hypnotherapy schools in the Sydney region. For further information, contact these course providers directly to learn more about their study options, curriculum and payment schemes.
What happens after you complete your hypnotherapy course?
There are no formal legal or government training requirements specifically for hypnotherapists in Sydney. However, you must have an in-depth understanding of industry standards and code of conduct in order to uphold the highest standards for clients. Plus, it is highly recommended that you register to be a part of a professional association like the Australian Society of Clinical Hypnotherapists (ASCH) once you finish your diploma. This will position you as a highly qualified hypnosis practitioner and is highly valued by potential employers and clients.
Hypnotherapists usually work in a clinical setting or multidisciplinary clinic. Additionally, after you gain an extensive amount of experience as a hypnotherapist you will be able to become self-employed by establishing a private practice. Through this alternative, you will have the opportunity to control the management of your practice and list your hypnotherapy services via the Natural Therapy Pages website.
Finally, there is a range of undergraduate and postgraduate degrees that you can enroll in to expand your skills and expertise within hypnotherapy. Moreover, depending on your interests and goals, you can decide to study in a similar field to hypnotherapy. Your options include:
Cognitive Behavioural Therapy