What is hypnotherapy?
Hypnotherapy is a type of psychotherapy that uses hypnosis to reprogram the subconscious mind to help clients achieve mental, emotional and physical relaxation. It is the combination of cognitive therapeutic counseling and subconscious healing techniques. The intention of hypnosis is to influence a person's current mindset and encourage self-improvement or behavior modification. Qualified hypnotherapists help address physical and psychological issues like:
Stress and anxiety
Depression
Weight loss
Addictions
Low self-confidence
Chronic pain
Insomnia
Irritable bowel syndrome (IBS)
Fears and phobias
Grief
Poor sporting performance
Smoking cessation
Stress management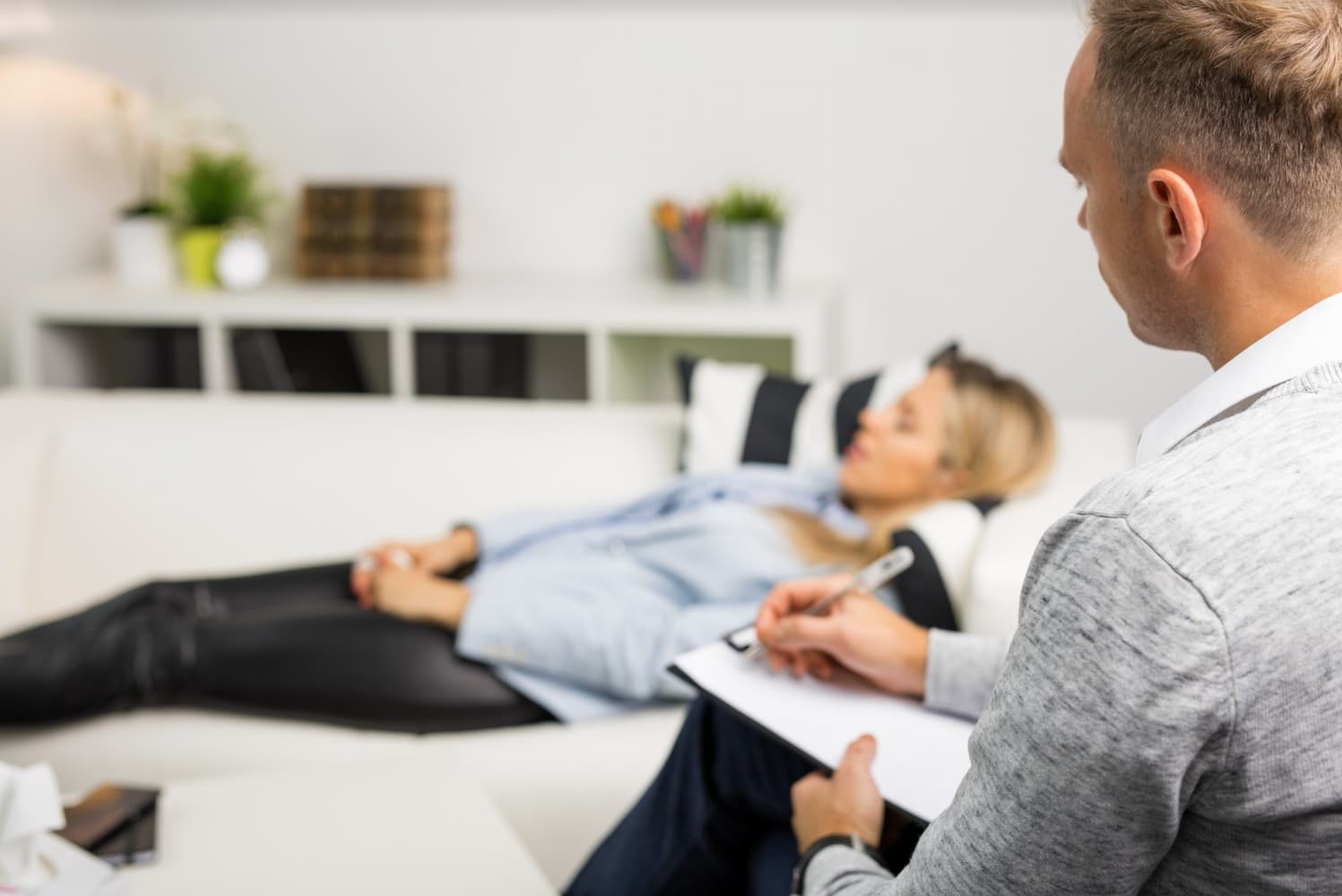 Some professional memberships that are available for hypnotherapists based in Melbourne that provide employment support and industry updates include:
Australian Society of Clinical Hypnotherapists (ASCH)
Australian Hypnotherapists Association (AHA)
Hypnotherapy Council of Australia (HCA)
Professional Clinical Hypnotherapists of Australia (PCHA)
Australian Association of Professional Hypnotherapists & NLP Practitioners (AAPHAN)
Should you study hypnotherapy?
Do you want a career where you can help people overcome bad habits and embrace a better version of themselves? If you answered yes, hypnotherapy is the perfect course and career path for you. The key interpersonal characters that you must possess to become a hypnotherapist include:
High patience and attentive listening skills to understand clients' problems and how their experiences have impacted their lives.
Good problem-solving skills to discern a patient's underlying problem and tailor the treatment plan to their goals.
Strong organisational and time management skills when managing multiple back-to-back appointments while still providing the best possible service to clients.
If this sounds like you and you have the determination and drive to pursue a qualification in hypnotherapy, read on to learn more about your course options in Melbourne.
What are the course and study options for hypnotherapists in Melbourne?
Hypnotherapy offers a range of training programs with each one providing a specific level of qualification. If you want to gain a brief overview of the work that hypnotherapists do, it is highly recommended that you complete a short weekend workshop or a 6-month training certification program. After completing one of these, you can work your way up to a diploma.
It is necessary that you complete government accredited diploma level qualification in hypnotherapy if you want to work as a hypnotherapist. Accredited hypnotherapy schools in Melbourne offer both full-time as well as part-time options in case you have other work or family commitments. Additionally, you have the flexibility to complete it on-campus, online or through a blended learning system.
These courses will equip you with the skills to address behavioural patterns by going over hypnotherapy, counselling and psychotherapy techniques. Additionally, there is a clinical training practicum that includes face-to-face hypnotherapy skills and counselling skills training.
On this page, you will find a comprehensive list of a range of hypnotherapy schools in the Melbourne region. You can contact them to learn more about the tuition fees, syllabus and study options.
What happens after you complete your hypnotherapy course?
Hypnotherapy is a self-regulated industry in Melbourne and there is no legal requirement for hypnotherapists to meet any specific standard of training. Nonetheless, to position yourself as a highly qualified hypnosis practitioner, you should sign up to be a member of a professional hypnotherapy association like the Australian Society of Clinical Hypnotherapists (ASCH). You can only register for these associations once you finish your diploma. It is also important that you understand industry standards and code of conduct put in place to protect clients and health services.
As a hypnotherapist, you can work with other health professionals in a clinical practice or a multidisciplinary clinic. On the other hand, if you are organised and proactive you can start your own private practice. This alternative allows you to set your own hours, manage your business and even have the opportunity to list your services on Natural Therapy Pages.
Finally, an undergraduate or postgraduate degree will allow you to expand your skills and expertise within the hypnotherapy field. Additionally, you can choose to study a similar field such as clinical hypnotherapy, neuro-linguistic programming (NLP), cognitive behavioural therapy or Time Line Therapy®, depending on your interest and goals.