Along with Chinese and other oriental massage techniques, Thai massage is rapidly growing in popularity with massage therapists now looking to add this exciting modality to their list of skills. What is Thai massage and what training is available in Australia?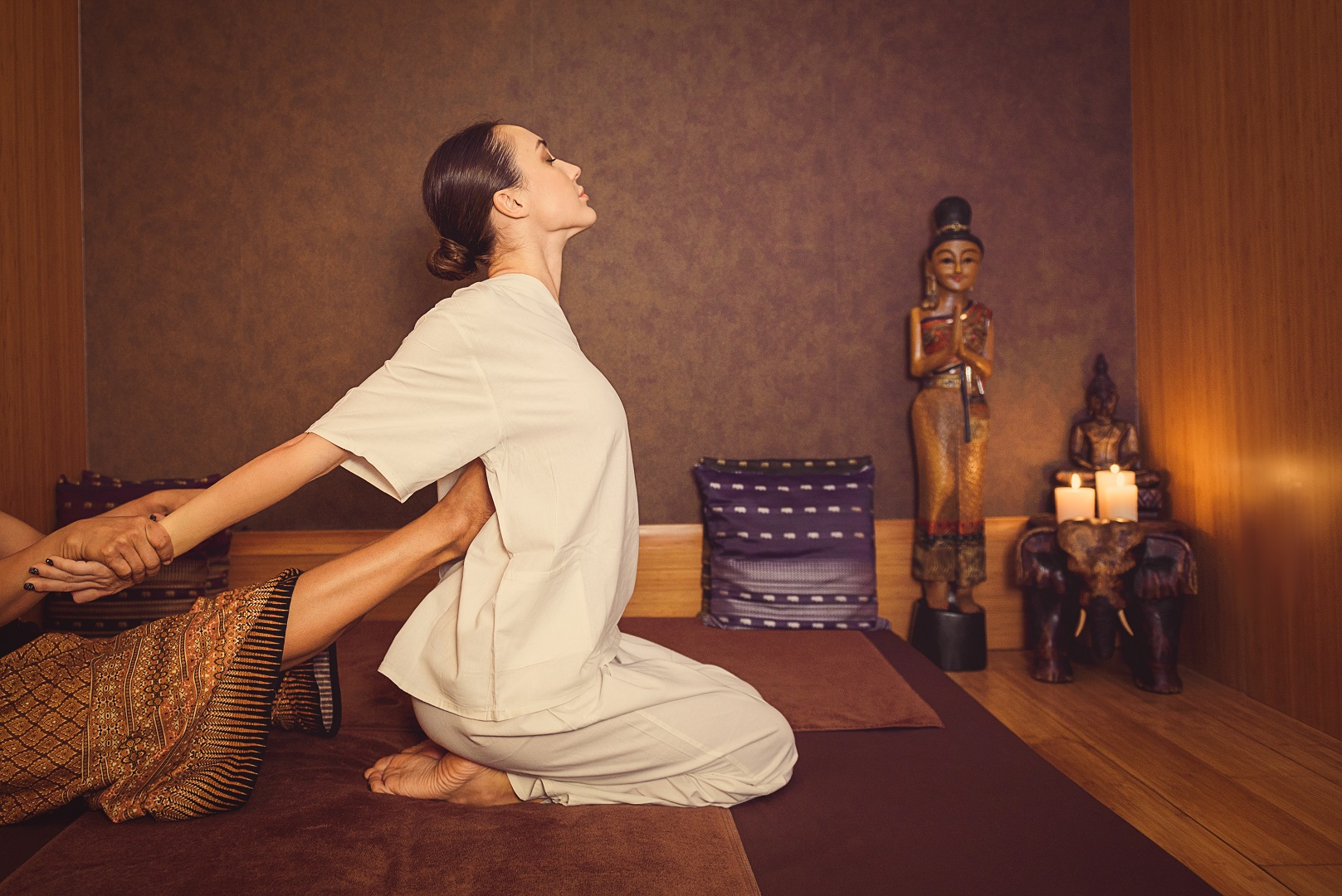 What is Thai Massage?
Legend has it that Thai massage was founded by Gautama Buddha's personal physician over 2500 years ago. Other explanations for its origins suggest that it did reach Thailand by way of India, but is more likely to have its roots in Indian ayurveda and yoga and perhaps also includes Chinese and Taoist influences.

Unlike Western massage modalities that focus on human anatomy and physiology, Thai, ayurvedic, Chinese and other oriental massage techniques focus on the flow of vital energy through the body. In Thailand, this energy is called "lom" and is similar to Chinese "ki" or Indian "prana." As in both Indian and Chinese traditions, this energy passes through the body in a complex network of energy pathways.

The practice of Thai massage involves several techniques blended together in a unique way. These include:
Thai Massage Schools in Australia
Thai massage is just beginning to catch on in Australia and a number of massage practitioners are beginning to specialise in the technique and offer limited enrollment classes to students. In addition to traditional Thai massage, many natural therapy colleges in Australia that teach oriental and Western massage techniques include Thai massage in their curriculum.

Thai massage is a complex system that cannot be taught in a day. Thai massage course providers usually recommend that experienced massage therapists and students who are willing and able to attend intensive workshops lasting a week or more take their courses.

If you're interested in learning oriental massage but do not yet wish to focus on Thai massage, contact one of the massage schools listed under the heading "Massage - Thai schools" above. These are accredited institutions that can give you a firm foundation in massage therapy from which you can launch your career.
---
Find Thai Massage Courses in: Sydney , Melbourne , Brisbane , Adelaide , Perth , Canberra , Darwin , Hobart