What is yoga?
Yoga involves meditation, stretching, breathing and relaxation exercises that view the mind and body as working in union. Various techniques of yoga cultivate health and wellbeing with a strong focus on balance, harmony, self-awareness and positive thoughts. It is also vital for building muscle strength, releasing tension in the limbs and improving balance. Yoga is beneficial for helping people who are experiencing:
Headaches and migraines
High blood pressure
Inflammation
Chronic pain
Heart disease
Stress and anxiety
Insomnia
Asthma
Eating disorders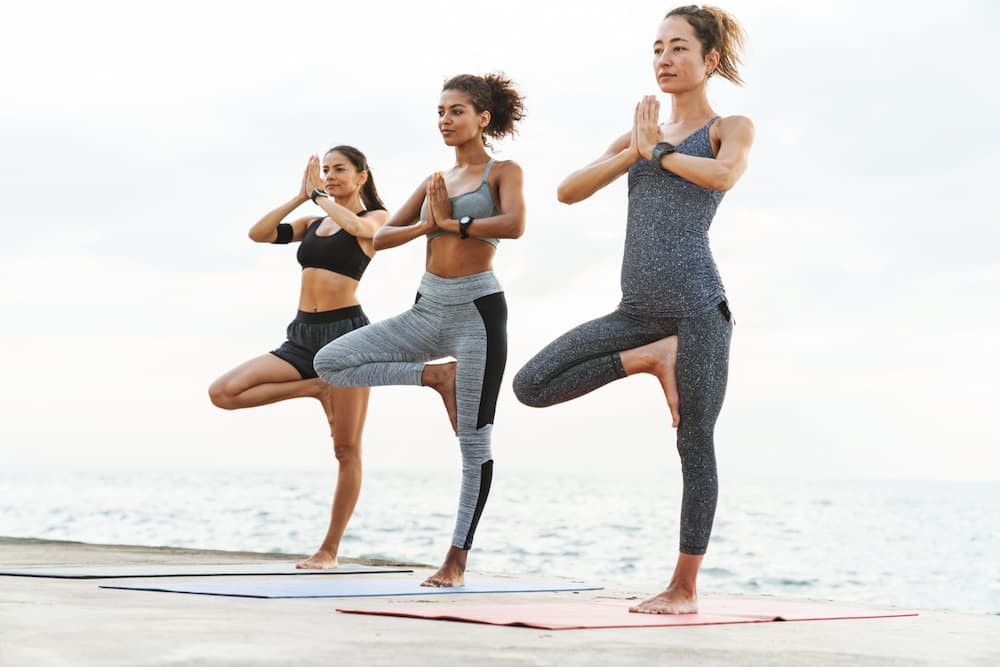 Some of the noteworthy yoga associations that are available to yoga instructors in Melbourne include:
Yoga Australia
Australasian Association of Yoga Therapists (AAYT)
BKS Iyengar Association of Australia
Should you study yoga?
A career in yoga is perfect for anyone who is passionate about helping others feel better so that they can live their life to the fullest. The qualities that you should possess if you're looking to join the league of Melbourne's best yoga teachers:
Ability to manage your time effectively when managing multiple back-to-back individual and group classes.
High mental stamina and physical strength when performing different yoga moves.
Strong communication skills to address your client's concerns.
If this sounds like you, read on to discover what yoga option is the best one for you.
What are the course and study options for yoga in Melbourne?
Yoga schools in Melbourne are filled with opportunities that will provide you with the necessary qualifications that you need to excel in your career in the yoga industry.
The minimum requirement to become a yoga instructor is that you complete a yoga teacher certificate which is 200 hours of training. These courses can be completed on-campus, online or through a blended learning system. Once you have finished this, it will give you the foundations for further study in yoga therapy.
These courses are taught by experts who have years of experience in the yoga industry and give a comprehensive insight into the origins of yoga. Additionally, you will also dive into yoga physiology and the different meditation and yoga asana techniques. You will also gain practical experience allowing you to improve your professionalism and confidence through personal coaching and guidance from professionally trained yoga teachers.
To start your journey today, all you have to do is scroll up to find a comprehensive list of some of the leading yoga schools in the Melbourne region. You can directly contact them to learn more about their curriculum, payment schemes and delivery methods.
What happens after you complete your yoga course in Melbourne?
Through completing your studies in yoga, it will equip you with the confidence and knowledge to go out and teach yoga to both individuals and groups.
There isn't an official government department in Victoria that regulates the yoga industry. However, becoming a certified yoga instructor gives you credibility, access to insurance and increases your prospects in landing a job. Working as a yoga instructor allows you to pursue a fulfilling career in many health and wellness workplace settings like a gym, fitness centre rehabilitation clinics, community health centres or physical therapy offices.
If you dream about being self-employed, setting up your own studio could be another option that you could explore. This would give you the opportunity to set your own hours around your preferred lifestyle. If you decide to pursue this option you will need a Yoga Alliance certification before promoting your yoga school. This will allow you to list yourself as a yoga instructor on Natural Therapy Pages.
Finally, you can also use this qualification to pursue a diploma-level qualification which will give you a greater insight into the different types of yoga.