What is Yoga?
Yoga is a mind-body exercise that involves meditation, stretching exercises, breathing techniques and relaxation techniques. It is an enriching experience that will benefit all areas of your life as it cultivates self-awareness, enhances flexibility, improves posture and balances the emotions.
Developing mindfulness through yoga offers not only a host of health benefits but also positive ways to achieve your goals in life. When done regularly, yoga can significantly reduce stress, eliminate anxiety, improve flexibility and posture, alleviate back pain, elevate mood and boost self-esteem, among other things.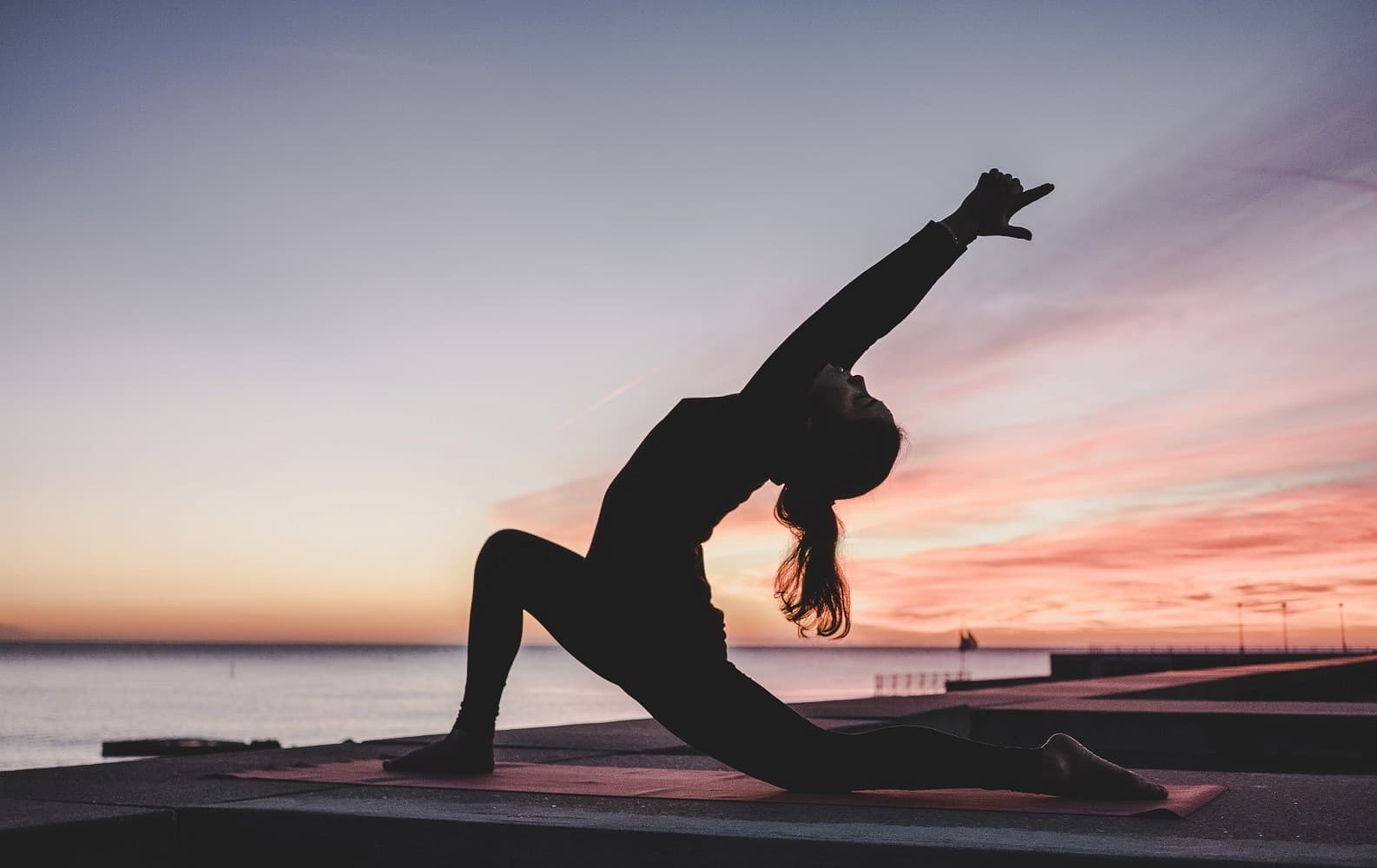 Why Study Yoga?
Whether you want to level up your fitness ability or set the stage for a career as a yoga instructor, taking formal classes in yoga is the first step to achieving your goal. Studying yoga is empowering as it will not only teache you how to connect with your inner self, develop self-care and realise your full potential, but it will also expand your skills and recreate your fate.
What Does It Take to Study Yoga or Become a Practitioner of It?
If you want to join the league of Australia's best yoga teachers, you have to imbibe their characteristics which gravitate towards positivity, love and a sense of wholeness. As you learn different yoga asanas through an accredited training program, also focus on honing in on your communication and listening skills, as these will enable you to address your future clients' concerns with ease and expertise.
Course and Study Options for Yoga
There are different ways of learning yoga. Some courses focus on the asanas, while others include the other limbs of yoga or the ashtanga, which stands for eight limbs. So when looking for a training program, it pays to go for one that aligns with your career aspirations.
Completing a yoga teacher training certificate course is the minimum qualification required to teach yoga asanas. You can also use this qualification to pursue a diploma-level qualification and land a more important role in the industry.
Some yoga schools offer face-to-face courses, others provide their students with the liberty to study online from the comfort of their own home at their convenience, while some want you to enjoy both worlds so they utilise a blended learning approach.
How to Choose a School or Course in Yoga
Where you choose to study yoga is crucial for your success. Consider a registered training organisation (RTO) that belongs to one of Australia's professional associations for yoga instructors. Additionally, you want to ensure that their offerings are in line with your needs.
Scroll up to the top of this page and check out the country's best training grounds for yoga enthusiasts and aspiring teachers. You may contact them directly for any of your queries that concern their syllabus, course fees, delivery method, payment schemes and course duration, among others.