What is beauty laser therapy or laser treatment?
Laser therapy are treatments that use focused light. The use of cosmetic lasers has significantly revolutionized the beauty industry, providing positive results with minimal invasiveness. Lasers work by using a wave of light to penetrate the pigment within the skin or hair.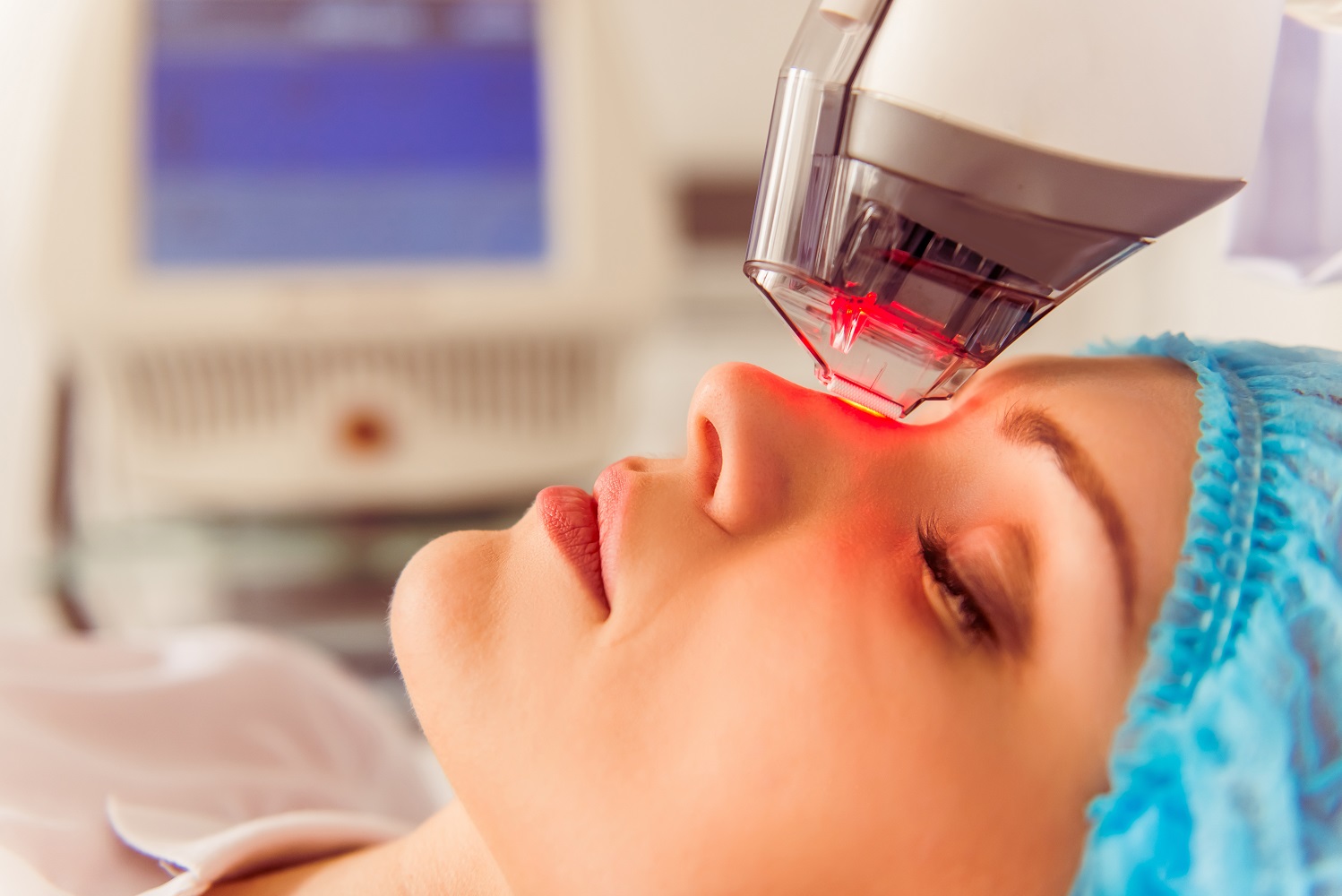 Cosmetically, laser therapy is used to:
remove warts, moles, birthmarks, and sun spots
remove hair
lessen the appearance of wrinkles, blemishes, or scars
remove tattoos
Also, laser therapy can also be used for muscular conditions such as:
sciatica
frozen shoulder
tennis elbow
Different types of cosmetic lasers
Cosmetic lasers come in a variety of types, primarily distinguished by their wavelength and the mode of delivering the laser. The following are the common types of cosmetic lasers:
Ablative lasers - they focus on the skin's outer layer, which creates micro wounds on the surface
Non-Ablative lasers - they safely pass through the skin's outer layer to penetrate the tissue underneath.
Fractional lasers - they penetrate the in micro pinpoints thus significantly reducing the recovery time.
Carbon Dioxide (Co2) lasers
Erbium Yttrium-Aluminum-Garnet (Er:YAG)
Pulsed dye lasers
Nd: Yag lasers
Alexandrite lasers
What is laser acupuncture?
Laser acupuncture is essentially the same as the traditional acupuncture but instead of the traditional needles, a laser is used to penetrate the skin. This therapy uses low powered lasers to target specific acupuncture points because of the impact on endorphins and the body's ability to detoxify and heal. This kind of therapy is totally pain free.
Benefits of laser acupuncture
Laser acupuncture is used to help people quit their addictions on alcohol and smoking. It is also used to manage withdrawal syndrome.
What is laser hair removal?
Laser hair removal is the process of removing hair by means of exposure to laser light pulses to destroy the hair follicle.
The procedure involves:
wearing of eye protection for both the client and the therapist
using a small hand held tool to deliver the laser pulse to the skin – a cooling spray is also delivered just before each pulse
a test will be performed on the skin before the full procedure is performed to ensure that there are no adverse reactions
treated area will turn pink or red after the treatment but this will fade within hours
Benefits of laser hair removal
Lasers are useful for removing unwanted hair from the face, arms, legs, and other areas. However, the benefits of having laser hair removal is the laser's ability to be precise, fast treatment, and predictability of having hair loss.
What is laser skin treatment?
Laser skin treatment is a kind of treatment to reduce facial wrinkles and skin irregularities like acne scars or blemishes. The treatment uses short, concentrated pulsating beams of light at the irregular skin, removing skin layer by layer precisely.
Benefits of laser skin treatment
It is important to know that laser skin treatment cannot produce perfect skin but it can significantly improve the appearance of the skin.