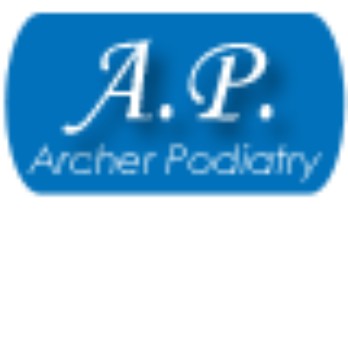 Archer Podiatry
Clicking on the Send Me Details Now button opens an enquiry form where you can message Archer Podiatry directly
Send Me Details Now
Welcome to Archer Podiatry. We provide foot care for all ages. Book online or contact us at (02) 9476 2125 and we will be happy to assist you.
Archer Podiatry
Focus areas
Chronic skin conditions
Family health
Ingrowing toenails
Ankle pain
Foot problems
Heel pain
---
At Archer Podiatry we manage and treat all lower limb conditions and problems.
We aim at getting you back on your feet stronger and pain-free so you can continue to do the things you love doing.
We don't just take your feet issues into account but look at the entire body. We think differently at Archer Podiatry and have a holistic approach.
We provide care for people of all ages from children to the elderly, we also provide cupping therapy which is proven to be one of the best methods to help assist with muscle recovery and muscle rehabilitation
At Archer Podiatry Clinic we believe in treating patients as our own family. We provide a friendly and caring environment, where we listen, and provide experienced professional advice and treatment of foot and lower leg conditions.
What Does a Podiatrist Treat?
Podiatrists are medical specialists who help with problems that affect your feet or lower legs. They can treat injuries as well as complications from ongoing health issues like diabetes.
We provide services for:
Children's foot care
Foot and lower leg pain
Heel & arch pain, flat feet
Injury to bones, tendon, and soft tissue.
Plantar Warts
Arthritis and joint pain
Diabetes Foot Assessment
Vascular assessment
Calluses, Corn removal
Bunions
Fungal nail treatment
Footwear advice
Sports podiatry
Orthotics
Gait Assessment
Ingrown Toenail treatment
Nail Surgery
Dry Needling
foot mobilisation and manipulation
Qualifications
Podiatrist
Hijama Cupping Therapist
Professional Membership
Podiatry Board of Australia
---