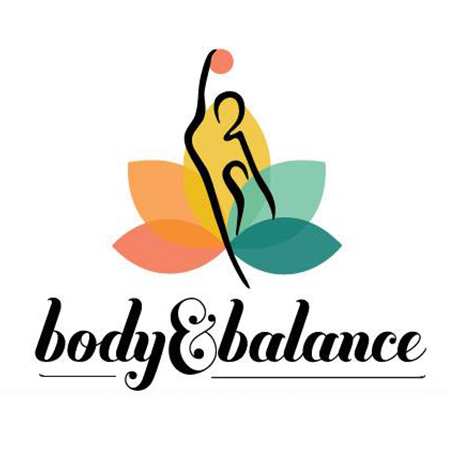 Want to find out my availability, pricing or opening hours? Click on Send Me Details Now to get started.
Send Me Details Now
Clicking on the Send Me Details Now button opens an enquiry form where you can message Jill Healy-Quintard directly
Achieve physical, mental and emotional balance by harnessing the combined benefits of yoga and Pilates.
Yoga & Pilates Instructors, YogaPilates Fusion, Groove and BodyBarre, Yoga Nidra, Zumba
Focus areas
Physical health
Posture
Emotional wellbeing
Relaxation
Joy
Wellness
---
---
It's All About Shaping Your Body and Mind
Are you ready to improve your physique, achieve clarity and recognise your self-worth? Welcome to Body and Balance Fitness & Wellness in Manly Vale NSW. Our studio offers a broad range of classes on Pilates, YogaPilates Fusion, Groove and BodyBarre to boost your body and mind.
These workouts consist of cardio, flow and relaxation techniques that will help you achieve your fitness and wellness goals. Our classes are many and varied as we aim to address your specific needs.
Aside from holding classes for single people, couples and families, we also cater to schools and corporations. Our YogaPilates Fusion® is in a class by itself as it combines gentle yoga poses with core-strengthening Pilates movements to promote balance and relaxation.
If you're up for a cardio workout or looking to tone your muscles or lose weight, you'll surely love our Pilates with ChiBall and Hand Weights. On the other hand, BodyBarre Pilates is for the dancer in you who wants to develop litheness, coordination, vigour and flexibility.
Groove Fusion is perfect for you if you want to get your adrenaline pumping, finishing up with a calming Yoga Nidra meditation.
---
About Jill Healy-Quintard
Jill is the founder of our studio and a highly trained fitness guru, who brings with her more than 30 years of experience in the fitness and wellness industry. Her dance and teaching background has been pivotal to her success as a Pilates and yoga instructor.
She trained in dance at a tender age and upon completing high school, she went on to train to become a teacher for children with learning difficulties. In addition to teaching, Jill took up acting classes and ran her own drama school while transitioning to the fitness space.
Her experiences from dancing, teaching and acting have honed her into the skilled and knowledgeable fitness trainer she is now, who is capable of working with people of all ages and fitness levels. Passionate about helping her clients achieve their full potential, she continuously develops programs tailored to each person's needs.
The health and wellbeing of her clients are Jill's topmost priorities, so she always sees to it that they leave her class bursting with energy and feeling a sense of balance and relaxation.
Aside from physically-charged workouts like Pilates, Yoga, YogaPilates Fusion, Cardio Dance Fusion, Zumba and Groove Fusion, Jill also offers small group meditation, Pilates equipment training and private classes.
Jill is also a certified remedial massage therapist with comprehensive knowledge about anatomy and physiology. She has obtained qualifications in various fitness and wellness fields.
Jill has been awarded by the Australian Fitness Network and Fitness Australia for her massive achievements and contributions in the fitness realm. She has registered YogaPilates Fusion and continuously trains yoga and Pilates professionals in various courses.
Jill's 10 Wellness Principles
The Flow refers to balancing your body and mind through controlled and precise movements to allow the muscles and joints to move in harmony.
Focus is what you do before engaging in YogaPilates Fusion. It involves connecting with your feelings while envisioning feelings of balance, confidence and strength.
Breathe as you move from one exercise to the next in order to keep your focus on creating a balanced body and mind.
Balance may be achieved by focusing on your manner of breathing to maintain the right posture and keep your spine aligned.
Mobilisation is achieved by moving the spine up and down, side to side, forward to back and rotationally.
Core is strengthened by controlled and precise movements that activate the pelvic floor muscles and abdominal muscles.
Cardio workout boosts heart rate and increases blood flow. It strengthens the heart, improves lung capacity, lowers risk of heart disease as well as high cholesterol and blood pressure. It's also ideal for weight loss.
Strength is developed when you lift weights, use resistance bands or perform any exercises that require your own body weight.
Stretch your muscles, tendons and ligaments through YogaPilates Fusion to improve mobility and flexibility.
Meditation, Relaxation and Intention are vital to the improvement of your physical and emotional health. Yoga Nidra completes the cycle of balancing the body and mind, which is the foundation of YogaPilates Fusion®.
---
Meet Our Trainers
Joining Jill on her quest for improving people's physical, mental and emotional wellbeing are two beautiful and highly motivated women. Get to know them here.
Janelle Ireland brings more than 25 years of experience and expertise in fitness. She learnt about Pilates through Jill's class, which she attended after giving birth to her third child to regain her physical health.
She has been a registered fitness trainer since 2001 and has taught in various fitness centres. She's also a Zumba instructor and holds classes at Body and Balance as well as part of the A45Plus GROOVE Fusion class.
Elodie Healy Quintard is Jill's daughter who, like her mom, is a passionate dancer who performs in both dance and vocal performances. She loves teaching and incorporates running in her classes on A45PLUS GROOVE Fusion, Pilates and BodyBarre, allowing clients to maximise their cardio workout.
Elodie has undergone a Zumba instructor training and is currently taking a degree in Polstar Pilates.
---
Book an appointment to learn more about our instructors and classes.