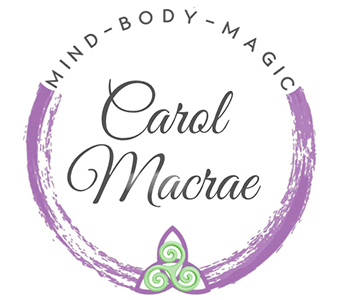 Carol Macrae | Mind - Body - Magic
Want to find out my availability, pricing or opening hours? Click on Send Me Details Now to get started.
Send Me Details Now
Clicking on the Send Me Details Now button opens an enquiry form where you can message Carol Macrae directly
Reiki is a Japanese form of hands-on healing which clears away energy blockages and then allows the mind-body system to return back to a state of balance and harmony once again. There are so many applications for this form of natural therapy. Once attuned you can channel this energy to heal yourself, others, your pets, plants, situations and even the planet!Carol has been teaching Reiki since 1999 and gas over 700 students who have trained with her over the years. Book an appointment for a treatment or attend one of her regular workshops if you are ready to heal your body, mind and soul or begin your Spiritual journey. Reiki will change your life! 
Dubbo Reiki Circle
Servicing area
Dubbo, New South Wales
---
Focus areas
Emotional wellbeing
Hypnotherapist
Love
Fear
Lifestyle
Fitness
---
---
What is Reiki?

● Is a Japanese form of "hands-on healing"
● Balances the energies in the body, including the seven chakras
● Enhances personal awareness and helps meditative states
● Relaxes and reduces stress
● Promotes creativity
● Strengthens life force energy to promote healing on every level
● Strengthens intuition
● Treats symptoms and causes of illnesses
● Heals holistically
● Strengthens the immune system
● Relieves pain
● Is NOT a religion and holds no creeds or doctrines
● Allows person to use energy for their highest good
● Works well to complement traditional Western Medicine

The Reiki Precepts or Principles

Just for today I let go of anger
Just for today I let go of worry
Just for today I give thanks for my many blessings
Just for today I do my work honestly
Just for today I will be kind to my neighbour and every living thing.

When we have mental/emotional issues in our life that cause us stress, this affects our energy field, causing a block in the flow of energy in our aura. If we do not deal with the issues, the blockage eventually moves in through the layers of the aura, and manifests as illness or injury in our body.

When we do Reiki on a client, we are simply adding energy to the field, clearing away the blockage, and therefore allowing the body to speed up it's healing process, to return to it's natural state of health, creating balance and harmony through body, mind and soul. The Reiki Practitioner does not send his/her own energy across, but is simply a hollow reid, channelling the Universal Life-force Energy/Ki /Chi/Prana/Mana from all that is, to the client for their highest good.

Reiki Workshops

Carol is a member of Reiki Australia and has been doing Reiki since 1997, and a Reiki Master and Teacher since 1998. Carol has over 260 students who have learnt Reiki with her, including currently having 37 students who have trained to the Master level. She regularly conducts workshops in Dubbo and surrounding areas, with clients traveling from as far as Queensland, Narromine, Nyngan, Narrabri, Bourke, Broken Hill, Trangie, Warren, Gilgandra, Coonabarabran, Coolah, Parkes, Forbes, Young, Wellington, Orange, Bathurst and Sydney to learn Reiki with Carol. Workshops are held at the St John's Primary School Library, 138 Sheraton Road, Dubbo, NSW, Australia, 2830.

Usui Hands-On-Healing method is a wonderful skill to have for yourself and your loved ones, and is also a very rewarding occupation where you can help others to heal and get in touch with their inner self, spreading Reiki throughout the world to help heal our planet.

Most people find that once they do a Reiki Course their life changes forever for the better!

There are 3 levels of training involving separate attunement processes for each level:

Level 1 for Hands-on healing", Level 2 for hands-on, mental and distant healing, and Level 3, or Reiki Master, can do all of the above, and can also teach and attune other Reiki Practitioners



For more information about the best services for your needs or to organise an appointment - just give us a call!
---