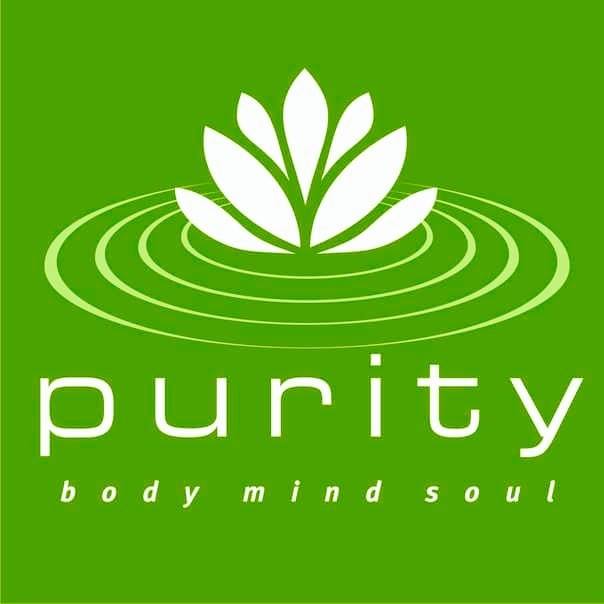 Purity Body Mind Soul
Want to find out my availability, pricing or opening hours? Click on Send Me Details Now to get started.
Send Me Details Now
Clicking on the Send Me Details Now button opens an enquiry form where you can message Purity Body Mind Soul directly
Get the Glow from the inside out, from Melbournes Ultimate Detox Spa
Purity Body Mind Soul
Focus areas
Herbalist
Physical health
Functional medicine
Love
Hydration
Physical pain
---
---
Welcome!
Purity BodyMindSoul is a specialist health and vitality clinic located in Hampton. We specialize in Colon Hydrotherapy using state-of-the-art TGA approved LIBBE Colon Hydrotherapy Systems, FAR infrared saunas and Herbal Detoxification. Our mission is to provide the best natural health care combined with proven strategies to assist you with living a longer, healthier more vital life!

We maintain the best practice and highest standard of hygiene and safety which includes the use of disposable equipment. Our certified practitioners will assist you through the whole process or if you prefer you can be left completely alone to enjoy a restful ambience, created by soft lighting and music allowing you to relax completely.


---
About Me - Sia Kanellopoulos
Cert. Colon Hydrotherapy Level II

Diploma Herbal Medicine (ACNT)

Diploma Remedial Massage (ACNT)

Member International Association for Colon Therapy (I-ACT)

Member International Association for Dru Yoga

Member Australian Traditional Medicine Society (ATMS)
Sia Kanellopoulos is an international wellness practitioner now based in Melbourne and owner of Purity Body Mind Soul. Certified by the International Association for Colon Hydrotherapy (I-ACT), Sia has over 20 years personal experience in colonics. She has a joyful passion for healing and specialises in detoxifying the body, mind and soul. She believes in combining colonics with whole foods, natural supplements, infra-red sauna, massage and yoga to ensure holistic, effective treatment.

A facilitator for health and change, Sia teaches and regularly runs retreats world-wide, specialising in systemic full body, mind and soul cleanses.

Known as the poo fairy, Sia is renowned for her ability to facilitate healing through a combination of colonics, yoga and nutritional medicine. Sia has been practicing yoga for over 25 years and has over 20 years personal experience with colonics. She also brings the functional medicine of Ayurvedic traditions into her treatments, having experienced Ayurvedic training, cleanses and yogic practices regularly in India since 2001.

The foundations of this passion for natural healing began as a child. After years of being a gymnast, Sia utilised diet and nutritional medicine to optimise peak performance and physical health. That passion has taken her around the world, learning and facilitating healing techniques.

ETHOS

In the late 1990s, whilst teaching and practising yoga in Byron Bay, Sia was introduced to her now mentor in colonics. Her first experience of colonic hydrotherapy could only be described as a deeply spiritual experience: I felt years of emotional shit just wash away, I felt and looked 10 years lighter. The bowels in Chinese medicine are partnered with the lungs and belong to the Metal element, they govern the receptive and letting go aspects of life, our connection to spirit. The lungs store the emotions of grief and sadness, while the intestines are responsible for processing and letting go of all that is no longer needed (not only physically but emotionally). As yet I havent found anything that has given such a quick transformation.

Sia ensures a holistic approach to colonic hydrotherapy and caters to the health needs of the individual, preferring to treat the root of the disharmony, not just the symptoms.

Sia has an expansive understanding of the psycho-emotional relationship of gut flora/digestive health with the biochemistry and neuro-transmitters of the brain and emotional body. Modern research is now understanding that mental health is also based on gut absorption. The gut (bowels) are made of grey matter, there are in fact 100 million brain cells in your gut.

Sias aim is to enable people to be all they are capable of being, rather than just fixing digestive ailments. She provides clients with the tools for healthy lifestyle changes and the support they need along the way.

Sias ethos is to ensure the utmost quality of care for your sessions. Your experience is guided by professional healing hands.

---
Testimonials
-SIA is such a beautiful soul. THANKYOU for making me feel so welcome!! Really loved my experience so much that I am back again in two days!
- Hayley (VIC)

-Sia is such a beautiful soul! Made me feel so comfortable from the very minute I walked in the door! The whole experience has been nothing but positive!
- Megan (VIC)

- The clinic is a welcoming environment and the colonic process is easy and enjoyable. Sia is caring and passionate and made it really easy for a first timer like me. The infrared sauna is heavenly!
- Iza (VIC)

For those of you considering Colonic Irrigation for the first time or even looking for a new practitoner, I can highly recommend Sia and Purity. Upon meeting Sia you will feel totally at ease, well cared for and relaxed. It is a very clean, safe, nuturing environment.
Sia is also a herbalist and therefore is able to offer advice on your general health. Any unease or embarrassment will melt away the moment you step into her salon.
Take the step and enjoy the benefits I have never looked back!
- Karen (VIC)

Purity is a beautiful and serene environment for detox, healing and transformation. Sia has shown me a profound level of positive regard and understanding in my journey from a self destructive lifestyle towards a more clean and clear life. The colonics is a clean, safe and self automated process and I particularly love the suana. Thank you Sia for helping me take charge of my health and well being.
- K.S. Viewbank

After some ten years of battling with irritable bowel syndrome, several medical procedures, many diets and too many tablets I eventually tried colonics. My symptoms were quite severe and affecting my busy lifestyle but thankfully even after 1 colonic treatment my symptoms improved.
From the moment you walk in the door at Purity you feel at home and Sia made me feel comfortable and at ease during my treatments also advising me on diet and lifestyle changes. Ive learnt I can control my symptoms thru good diet, exercise and reducing stress but will continue to make visits to Sia part of my ongoing lifestyle.
- NB. (VIC)

"Hi Natalie,There are so many kooky people doing colonics here in LA I cant wait to come home and see you!!! Id never had one before I came to you and now I appreciate you all the more! Thanks again!"
- PA Actor (LA )


Click here to read more >>


---
Call Sia on 9533 1833, or 'Make an Enquiry' below, to find out more about her service, or to book your first appointment.
Qualifications
Colon Hydrotherapist
Dru Yoga Teacher
---