Sukham Yoga
15 Mailey Cct
Rouse Hill NSW 2155
Servicing area: Rouse Hill, New South Wales
Growth
Love
Nurturing
...
Want to find out my availability, pricing or opening hours? Click on Send Me Details Now to get started.
Clicking on the Send Me Details Now button opens an enquiry form where you can message Sarjit Tory directly.
Sukham Yoga, established in 1999, a boutique yoga studio, teaches the ancient art of yoga in a nurturing and caring environment, emphasising on correct alignment, safety and benefits gained through the practices of asanas (postures), pranayama(regulated breathing practices),sound, meditation and relaxation.


Sarjit provides holistic yoga classes for people of all levels of fitness. Personalised attention and modified practices are provided to students new to yoga or someone with any physical challenges.
Sukham Yoga - Yoga Meditation & Ayurveda
---

Our aim at Sukham yoga is to teach the ancient art of yoga in a nurturing and safe environment, where students practice responsively and comfortably, so that the practices fulfill the physical, mental, emotional and spiritual needs of each student.

Yoga has its roots in Indian thought but its content is universal. Going back over 5000 years, yoga is one of the few spiritual traditions that have maintained an unbroken development throughout history.

Yoga is a path by which we can make the changes we desire in our lives. Yoga is an inner experience, an individual transformation, and one cannot realise the true nature of yoga by mere study of yoga texts or intellectualising the science and its practices. The scriptures only show us the right path. As we practice yoga we gain strength and come to know the true meaning of yoga as the great sage Patanjali stated in Yoga Sutra 1.2 "Yogas chitta vritti nirodhah" ( Yoga is the ability to direct the mind exclusively towards an object and sustain that direction without any distractions.) Yoga is the complete control of the operations of the mind. Knowledge of the true Self arises only from such control of the mind. To reach control of the mind one needs to have mastery over the body, senses and prana (life force), as well as the outer aspects of our personal and social life.

Chakra Dhyana (meditation) is a very powerful meditation practice known to the Indian Seers for over 5000 years. This practice involves concentration on the seven chakras (energy centres) in the energy body. Activation of these chakras would open up various doors to our Consciousness, thereby taking one to a very high state of existence.

During the chakra meditation, Bija (seed) mantras (sound that creates transformation) are used at each of the seven chakras to enhance the transformative growth and expansion at the physical, emotional and spiritual levels.
Mantras do not have any specific meaning. Their power is in the sound vibration rather than the words themselves.


---

Benefits of Chakra Meditation

Chakras become imbalanced, resulting in fatigue, compromised immune system, stress and body ailments. In order to prevent blockages and health-related complications, it is necessary to release them. Chakra meditation not only discharges old emotions and thinking patterns, but it also makes room for new growth and creativity.

There are specific benefits related to balancing each chakra:

Muladhara chakra (Base or Root chakra) – physical security
Swadhhistana chakra (Sacral chakra) – emotions, sexuality, creativity
Manipura chakra (Solar Plexus chakra – centre of personal power
Anahata chakra (Heart chakra) – feelings of nurturing and loving
Vishuddhi chakra (Throat chakra – communication, self-expression
Ajna chakra (third eye chakra) – intuition, creativity, spirituality
Sahasrara chakra (Crown chakra) – oneness with the universe
Yoga and Ayurveda are sister sciences that developed together and have continually influenced each other throughout history. Yoga and Ayurveda work together to enhance their benefits on all levels.

Traditionally yoga is the science of Self-realization, mainly through meditation. Ayurveda is the science of Self-healing focused on relieving the diseases of the body and mind, restoring wholeness with our inner self as its ultimate goal.


---

About Yoga

At Sukham Yoga, I teach yoga with a personal approach, using a range of tools and techniques of yoga acquired over many years of training and practice. Students are taught to use the most fundamental interpretation of "yoga", that is, integration of mind, body and breathe to optimise our existence.


---

What Yoga will do for you?

Reduce stress, tension & anxiety
Increase fitness, stamina and endurance
Increase strength and muscle tone
Improves balance, posture & flexibility
Improve functioning of the Endocrine system and other internal organs
Increase energy and vitality
A calmer more relaxed state of mind
---

Class Information

Bookings may be made via phone, email or text. Bookings for the whole term take priority.

Bring your yoga mat.

Arrive 10 minutes early.

It is best not to eat anything other than a light snack or fruit at least 2 hours prior to class.

Wear loose, comfortable clothing that enable stretching. Avoid shorts.

Blankets and cushions are provided.

Filtered water is available onsite.


---

Packages available

20 class pass prepaid valid for the term $310
15 class pass prepaid valid for the term $250
10 class pass prepaid valid for the term $180
5 class pass prepaid valid for the term $100
Casual class $25

Seniors rate
10 class pass prepaid valid for the term $160
5 class pass prepaid valid for the term $90
Casual class $20

Please note term fee is non refundable and non transferrable.


---

Yoga term information for 2021
Term 1 will commence on 19th Jan 2021
Term 2 will commence on 19th Apr 2021
Term 3 will commence on 12th July 2021
Term 4 will commence on 4th Oct 2021
---

Class Timetable for Term 1

Monday 5.30pm to 7.00pm
Tuesday 7.00pm to 8.30pm
Thursday 7.00pm to 8.30pm

Morning Yoga class including Seniors
Tuesday 9.30am to 11am


---

About Meditation
Meditation is currently on Zoom on Wednesday evening 7pm to 8.15pm.
---

About Ayurveda

At Sukham Yoga, we offer Ayurvedic Lifestyle Counselling and other therapeutic healing modalities.


---

Qualifications

Bachelor of Business (Accounting)
Diploma International Yoga Teachers Association
Certificate Ayurveda Lifestyle Counsellor
Certificate Applied Anatomy and Physiology of Hatha Yoga (Yoga Synergy)
Advanced Yoga Teacher Training Sivananda Yoga Vedanta Centre, Kerala India
Post Graduate Diploma Yoga Therapy (Yoga Therapy Australia)
Certified AdvanceTrainer Oneness University India
Quit Cigarettes in 60 Minutes Certification
Modern Hypnosis Certification
---

Membership

International Yoga Teachers Association
Australian Association of Yoga Therapist
---
For more information about the best services for your needs or to organise an appointment - just give us a call!
---
See Also...
Sukham Yoga
Located in the greater Rouse Hill, we at Sukham Yoga aim to provide a supportive and nurturing environment for your health and wellbeing through Yoga, meditation, Yoga Therapy, Ayurveda and Hypnotherapy.
---
Service categories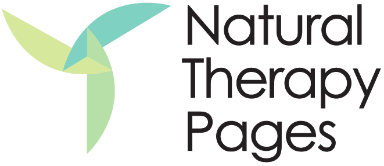 Sukham Yoga