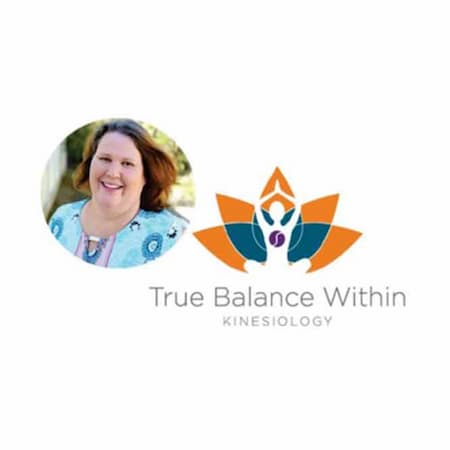 Member since 2008
True Balance Within Kinesiology
108 Stringybark Rd
Buderim QLD 4556
Servicing area: Sippy Downs, Mountain Creek, Buderim, Sunshine Coast, Caloundra, Redcliffe, Coolum Beach, Wurtulla, Maroochydore
Addiction
Muscle tension
Love
...
Want to find out my availability, pricing or opening hours? Click on Send Me Details Now to get started.
Clicking on the Send Me Details Now button opens an enquiry form where you can message Kacey Griggs directly.
Let your body do the talking.
Kinesiology speaks to your body holistically.
I'll help you with emotional/mental, physical/structural, nutritional, spiritual stress
True Balance Within Kinesiology
---
My mission for practicing Kinesiology. To provide a safe understanding environment where the tools of Kinesiology combine with the innate wisdom of the individual. To see them rise to their potential, and help them recognize their abilities regardless of occupation, gender, race or size. To remove limiting beliefs and emotions so they can ultimately fulfil their dreams and ambitions and be who they truly are. Feeling free to be the person nature intended you to be is the basis of health.
Kacey Griggs is a Sunshine Coast Kinesiologist, workshop teacher, plus practitioner of Progressive Kinesiology, Thought Field Therapy, Tuning Forks and Australian Bush Flower Essences within her practice True Balance Within Kinesiology.
The best reason to choose Kacey is how people feel after her balances. Kacey's first experience with Kinesiology was when a rash she had for 5 years over her body, was permanently cleared in a matter of weeks through a number of Kinesiology sessions. The cause of this rash was not being able to express the emotion of anger. As a child Kacey kept all her emotions within so over the years it started to have a major impact on her wellbeing. The body eventually presented the symptom (rash) to say 'hey, something isn't right', please do something about this. Unaware of the cause, thinking it was just a rash Kacey band-aided the symptom with cream. That helped for a couple of weeks. Upon reaching breaking point Kacey was referred to a Kinesiologist where her journey to freedom began. Kinesiology helped find the cause of withheld anger and shift the unexpressed emotions to allow her energy to flow again. As the energy flowed and her liver and lung energy were balanced, Kacey's body healed itself.
Since graduating in 2008, Kacey has helped many people regain their wellbeing and find true balance within through Kinesiology.
Without judgement or lectures, Kacey provides a safe place for you to honestly look at your life and issues, admit how you feel and help you move forward to a positive place.
---
What Clients Have Said
"Hi Kacey, Just wanted to pass onto you how fabulous I feel. Since your treatment I have felt an inner calm, something I don't recall having felt for many many years. I am still feeling a 'lightness' and it is wonderful. It was the first anniversary of the passing of Dad over the weekend and still the calmness remained. Both my Mum and husband have noticed the change in me, so that is wonderful too. Thank you again for sharing your healing gift with me."

"Throughout my life I have had a lot of emotional scaring but I never thought that these past emotions would affect me later on in life as I have always tried to push them down deeper and deeper in the hope to ignore them. I have been to numerous specialists & doctors throughout my adult life with problems such as anxiety, stress, acne, menstrual problems, anger, troubles conceiving, thyroid problems, digestive problems and the list goes on. Every time I have been to a specialist they continue to refer me on to someone else as they can never quite figure out what the actual problem is. Since visiting Kacey most of these problems have simply gone away. I am much happier on a day to day basis and the small things that use to bother me simply do not anymore. I can easily say that Kacey has turned my life around as I never thought all of these physical problems would be connected to my past hurt & trauma. I have recommended Kacey to everyone who passes me by and makes mention of problems that they are having. Kinesiology is more than a natural remedy it is a cure, Kacey is always willing to listen and will continue to help you whenever something arises. I would strongly recommend True Balance Within to anyone!"
---
Service categories
This practitioner provides online consults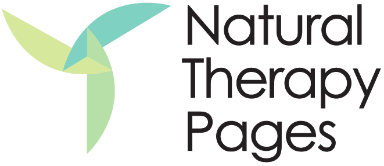 True Balance Within Kinesiology