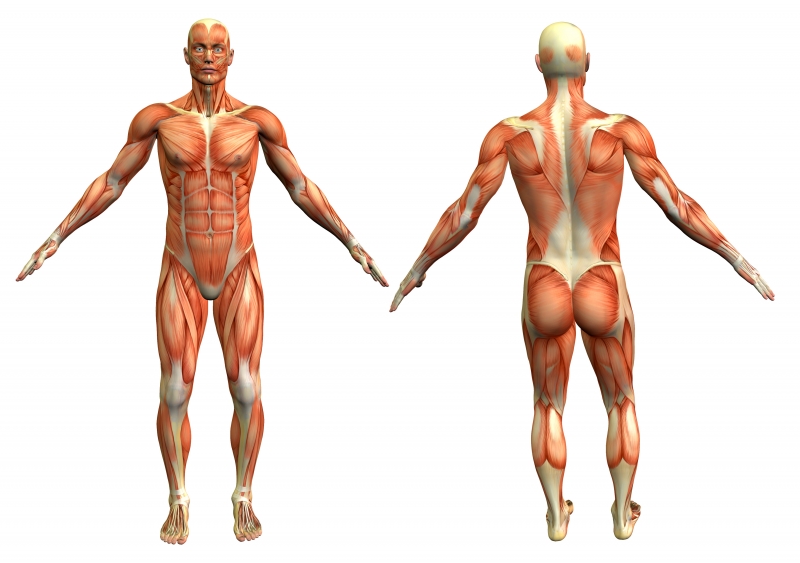 Kinesiology is a unique natural therapy that employs muscle testing to determine areas of weakness and strength in the body. It applies a variety of techniques to address problem areas and restore the body to a state of harmony and balance.
Many kinesiologists became inspired to learn the practice after experiencing its benefits as clients. A modality that can be used on its own or in conjunction with many other natural therapies, kinesiology is worth considering as a career path in holistic health.
The Beginnings of Kinesiology
The roots of kinesiology are said to go back to at least the time of Aristotle (384-382BCE), who was the first to study muscle movement in depth, hence dubbed the "father of kinesiology". Kinesiology, as it is practised today, originated in the 1930s and was adopted by an American chiropractor, Dr. George Goodheart in the 1960s.
Goodheart, along with Dr. John Thie and others then recognised its potential and developed a system called Applied Kinesiology, which includes the Chinese acupuncture points as an integral part of analysis and treatment.
What a Kinesiologist Does
A kinesiologist uses muscle testing and monitoring to identify imbalances in the body that are responsible for causing illness. They focus on the flow of Chi, or energy, and how it affects the neuromuscular region of the body while it is at work.
They use the information they obtain to determine the underlying cause of a problem and employ a range of healing techniques to resolve energy blockages within the body. A kinesiologist can assist with a variety of conditions, including:
Physical injuries
Muscular disorders
Occupational pain
Motor learning difficulties
Immobility
What Qualifications Must a Kinesiologist Have?
Depending on your career goals, you can pursue different qualification levels in kinesiology. The first is through a certification program, and the second one is through a diploma course.
A Certificate IV can be earned in under a year and includes both home and classroom studies. The course material includes everything from basic anatomy and physiology to business administration. Upon completion, the student can register with a professional kinesiology association and begin working as a practitioner.
Diploma level courses expand on certificate level studies and include energetic healing theory and techniques, mind-body medicine and other natural healing techniques, which may vary from school to school.
A Diploma of Kinesiology will take two to three years to complete. After which, you can go and start a career as a kinesiologist. If you wish to grow your knowledge and skills and be able to address more complex conditions, it's worth considering a graduate diploma.
Most course providers recommend taking an entry-level class first to determine if you wish to learn kinesiology in depth. Some students prefer studying aspects of kinesiology which they can apply to related modalities, and an entry-level course seems to be all that they need.
Only students who successfully earn at least a Certificate IV will be eligible to work as kinesiologists and register with industry associations like the Australian Kinesiology Association. You can obtain a higher qualification and recognition with further study and practice.
Where Can You Study Kinesiology?
You can never go wrong with a learning institution that offers nationally recognised courses in kinesiology such as those mentioned above. However, you must also compare each school's tuition fees, coursework delivery method and faculty members with that of others to see which one meets your needs.
The following are among the highly recommended kinesiology training grounds in Australia:
Career Opportunities for Kinesiologists
Kinesiologists work in a private practice, as part of a multidisciplinary team, or as teachers. Many of whom apply their skills to other holistic health disciplines such as chiropractic, Traditional Chinese Medicine (TCM) and many types of energy healing modalities.
Because kinesiology recognises the interconnections between the physical, chemical and energetic bodies, it is widely used for treating different health disorders, and complementary health practitioners are often discovering more ways to use it.
Do you have a natural health & wellness business?
Sign up now and advertise on Australia's #1 natural health website.
Or visit our Wellness Hub to help you stay current about the industry.
Originally published on Aug 11, 2020