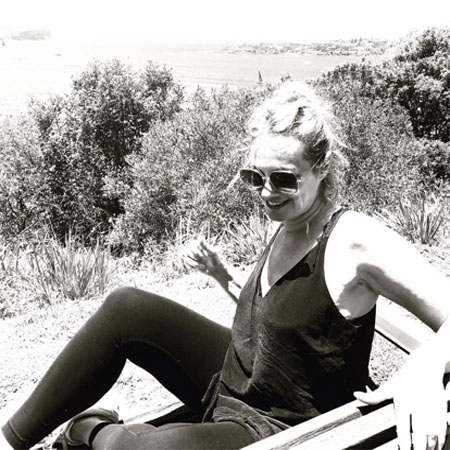 Want to find out my availability, pricing or opening hours? Click on Send Me Details Now to get started.
Send Me Details Now
Clicking on the Send Me Details Now button opens an enquiry form where you can message The Meditation Hunter directly
Explore life from a whole new perspective. Join Sophie for ancient practices such as Kriya Yoga and Meditation to rejuvenate your mind and body. Send your enquiry online.
Meditation & Kundalini Yoga Teacher
Focus areas
Meditation techniques
Reiki healing
Kriya yoga
Inner healing
---
---
Sophie began doing yoga and meditation because of her personal experience with burnout and stress.
Despite working for a high-profile company, she felt trapped in an industry she didn't enjoy.

Just a few years ago, she never could have imagined how different her life might be now.
She discovered a world of possibilities through meditation. Her perspective changed and became more comfortable with uncertainty as she realised what truly matters to her.
She embraced the life she had always wanted. She can help you do the same.
Services Offered
Meditation
Sophie teaches a wide range of meditation and breathwork techniques which can easily be slotted into your day to quickly relieve stress, anxiety and increase creative thinking.
Kriya Yoga
A Kriya Yoga practice involves controlling your energy and breathing. Its goal is to achieve spiritual awakening or enlightenment.
Yoga Kriya cultivates a direct connection with our soul because it taps into the soul's spiritual energy deep within us.
Different yoga practices usually work indirectly with this energy.
In spite of this, this is the most effective yoga practice for personal evolution since it increases access to subtle energy and channels it more effectively.
While yoga postures help open up spinal channels and balance the energy in the spine, Kriya yoga or breathing exercises help awaken that energy.
Using mental intention and awareness, the practitioner can control life force up and down the spine.
Yogis find that Kriya Yoga helps them become better individuals overall.
Kriya Yoga offers a variety of benefits:
With regular practice, subtle shifts take place in one's mind, body, and innermost consciousness. While some benefits occur immediately, others take longer.
Some of the benefits include:
Providing inner peace, greater understanding, and clarity from within.
Enabling anyone to address problems that arise in their daily life with objectivity and intuitive understanding. One's productivity, efficiency, and attitude toward work are improved.
Enhancing relationships by awakening the capacity to love each other unconditionally.
Removing harmful stress and promoting health and vitality by harmonising the body's life forces.
Through it, one can align their consciousness with the Divine, finding a sense of unshakable inner security and happiness regardless of the situation.
Reiki
Reiki is a Japanese, non-invasive form of therapy that uses gentle touch to promote relaxation and positive well-being.
Energy imbalances may adversely affect a person's health and well-being in Reiki. On the other hand, a high level of energy signifies wellness and happiness.
Reiki is a complementary technique that works along with other medical therapies. Though it does not cure illnesses, it provides you with mental and physical relaxation.
For more information about Sophie's services or to schedule an appointment, please send an enquiry online.
---