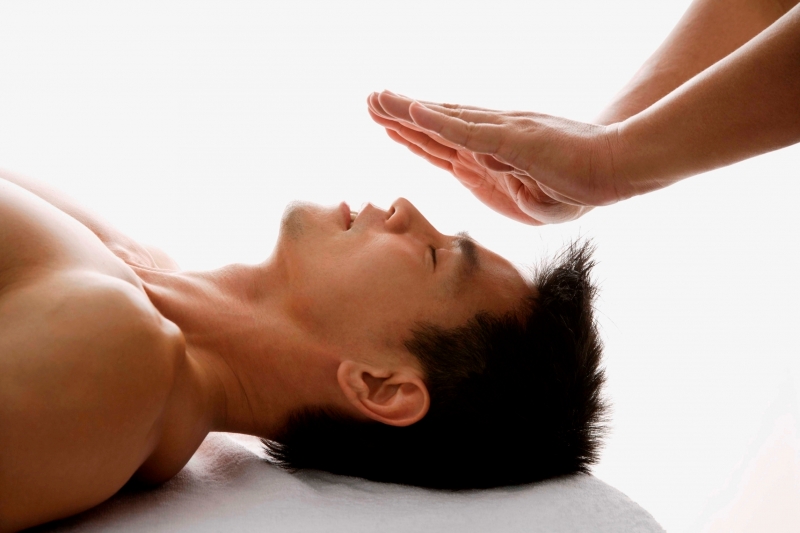 Reiki is a holistic energy healing technique that treats the physical, mental, emotional and spiritual wellbeing of an individual. Based on the concept that we all possess a life force energy responsible for keeping us breathing, feeling, thinking and functioning, this Japanese technique offers an array of benefits that can last a lifetime.
If you've been practising Reiki for some time, you may be thinking about becoming a Reiki Master. But what exactly does it take to become one?
Most Reiki practitioners choose mastery once they have fully immersed themselves in their practice. That way, they are fully prepared and passionate to share their teachings with others.
What is a Reiki Master?
Reiki Masters are true teachers and guides, showing their students how to practise Reiki well to heal others. According to Reiki Australia, Reiki Masters can teach Reiki in their own way so long as it complies with a form of Reiki practice.
Tradition says that Reiki initiation is transferred from Reiki master to student. It's a powerful position to be in as it can greatly influence how students learn and what they take away from Reiki as a healing methodology.
Reiki Australia says a master's "lineage of initiation is his or her unbroken connection, back through successive Reiki Masters to founder Mikao Usui. It is through this lineage that the energetic connection to Mikao Usui and the original Usui System of Reiki Healing is maintained."
While this is the traditional experience, there is less ongoing contact between masters and students today, so the lineage may not be as evident.
How Does One Become a Reiki Master?
There are different levels of Reiki training. Level I Reiki takes you through the history and philosophy of the system, as well as the process of tuning into your innate healing ability. Once you have completed this course, you may progress to Level II Reiki and become a Reiki practitioner.
Completion of both courses allows you to not only practise Reiki on a professional level but also undertake a Level III Reiki course, which attunes you to the Reiki Usui Master symbol. This course deepens your connection with your higher self, allowing you to channel energy into the aural and physical levels of your clients to eliminate their conditions and revive their health.
Besides healing at a deeper level, a Level III Reiki qualification gives you the capability to improve your capacity to attune others through a Reiki Master Teacher certification program. Once you feel that you're ready to teach and share your knowledge of Reiki with others, this course will provide you with the necessary instructional tools to help others develop their Reiki abilities.
What School Provides the Best Reiki Master Program?
The only way you can learn to become a Reiki Master is through the instruction of a certified Master Reiki practitioner. Check the background of a potential learning institution, especially members of their faculty, before signing up to their Reiki Master course to ensure that their offerings align with your goals.
You'll find several schools offering Reiki programs in Australia. You can even contact some of them directly here on the Natural Therapy Pages:
When choosing where to study Reiki, narrow down your choices to institutions that are recognised by a professional association of Reiki practitioners. The Association of Australian Reiki Professionals (AARP), Australian Reiki Connection (ARC) and other relevant organisations are responsible for ensuring that all their members meet the highest standards of Reiki training.
Gaining membership in these professional bodies after completing your studies will boost your portfolio as well as gain you access to higher Reiki training programs.
Do you have a natural health & wellness business?
Sign up now and advertise on Australia's #1 natural health website.
Or visit our Wellness Hub to help you stay current about the industry.