What is a Dietitian?
Dietitians help patients address their health concerns by guiding them in developing a diet plan that is tailored to their individual health requirements. Registered dietitians work in hospitals, schools, and even in the homes of outpatients, making sure that they achieve their nutrition goals.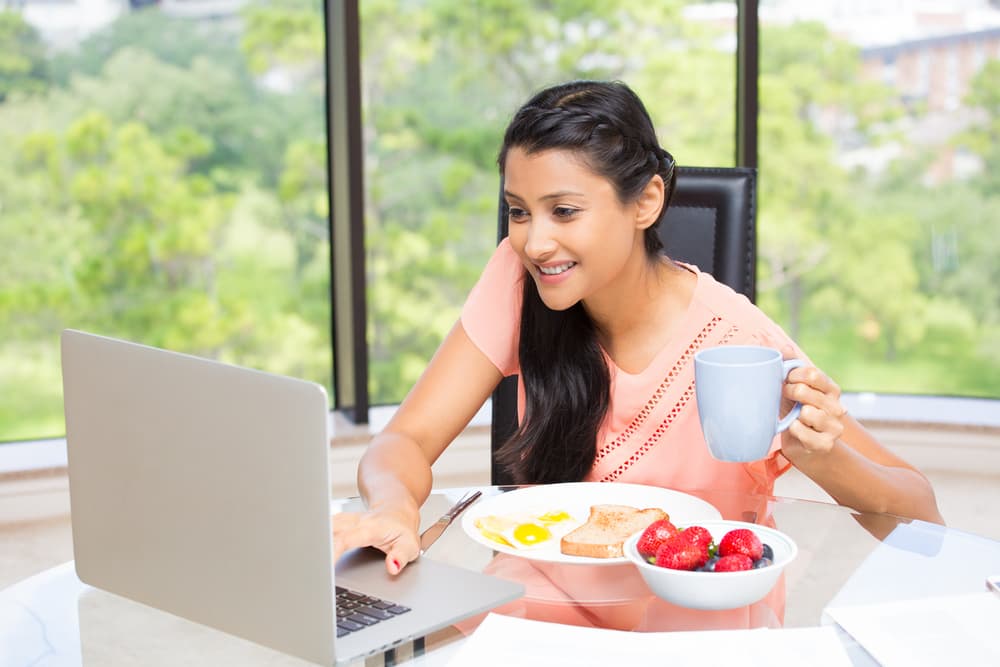 What are the Benefits of Consulting a Dietitian?
Through proper assessment, education, planning and guidance, a dietitian can help you achieve your goals, whether they include losing weight, improving cardiovascular health or managing a chronic illness. Dietitians provide dietary programs for the treatment and management of various conditions such as the following:
Heart disease
Obesity
Food allergies
Diabetes
Cancer
Anaemia
Osteoporosis
Gastrointestinal disorders
Kidney and liver disease
Malnutrition
Whether you consult a dietitian online or in person, you'll be reaping the same benefits. However, the first offers additional perks. It spares you from the heavy traffic and long queue of patients, plus you have the flexibility to schedule an appointment at your convenience.
Just like with face-to-face consultations, a dietitian who delivers online health services will examine the state of your health, lifestyle and eating habits before recommending a specific plan of action targeted towards your health goals.
How Does an Online Consultation With a Dietitian Work?
Dietitians provide remote consultation by phone, email or through a communication platform that is available on the internet like Zoom. They will ask you questions regarding your health condition, lifestyle and eating patterns. Aside from this, they will also ask about your nutrition goals and expectations from your diet plan.
Once the dietitian has gathered all the necessary information, they will advise you on what foods to eat and cut out from your diet to improve your health and overall wellbeing. If you concur with their findings and recommendation, your dietitian may proceed with creating a treatment plan that is suitable for your personal needs.
What Can You Expect From a Dietitian?
A dietitian's work isn't restricted to sick people; they work even with healthy people to prevent the onset of an illness. During your initial consultation, the dietitian will perform a thorough assessment of your health, lifestyle and eating habits. This can take about an hour because they want to get a clear picture of the kind of diet that you currently have.
Once they have identified what could compensate for your nutritional deficiency, they will develop a diet plan that is suitable for you. It's important to note that this plan will only work if you take to heart how the quality of your nutrition affects your health, and are willing to modify your diet. The dietitian may ask you to record what you're eating for a couple of days so that they can evaluate its impact on your health and make sure that these foods are free of allergens as well. Most dietitians see their clients three to four times a week during the first month to check how their new diet is working for them.
Having a stable internet connection is critical to a successful consultation with a dietitian. If you have a medical condition, make sure to have your medical records prepared the day before your appointment. You can even email them to your dietitian ahead of time. You also need a quiet room that is free of distractions to make the most of your consultation with a dietitian online.