What Is a Dietitian?
Dietitians are health professionals that have expertise in dietetics, the science on how food and nutrition affects health. They have a detailed understanding of food's nutritional value and how nutrition can affect the body's health. Their main role is to promote healthy eating habits to achieve good health.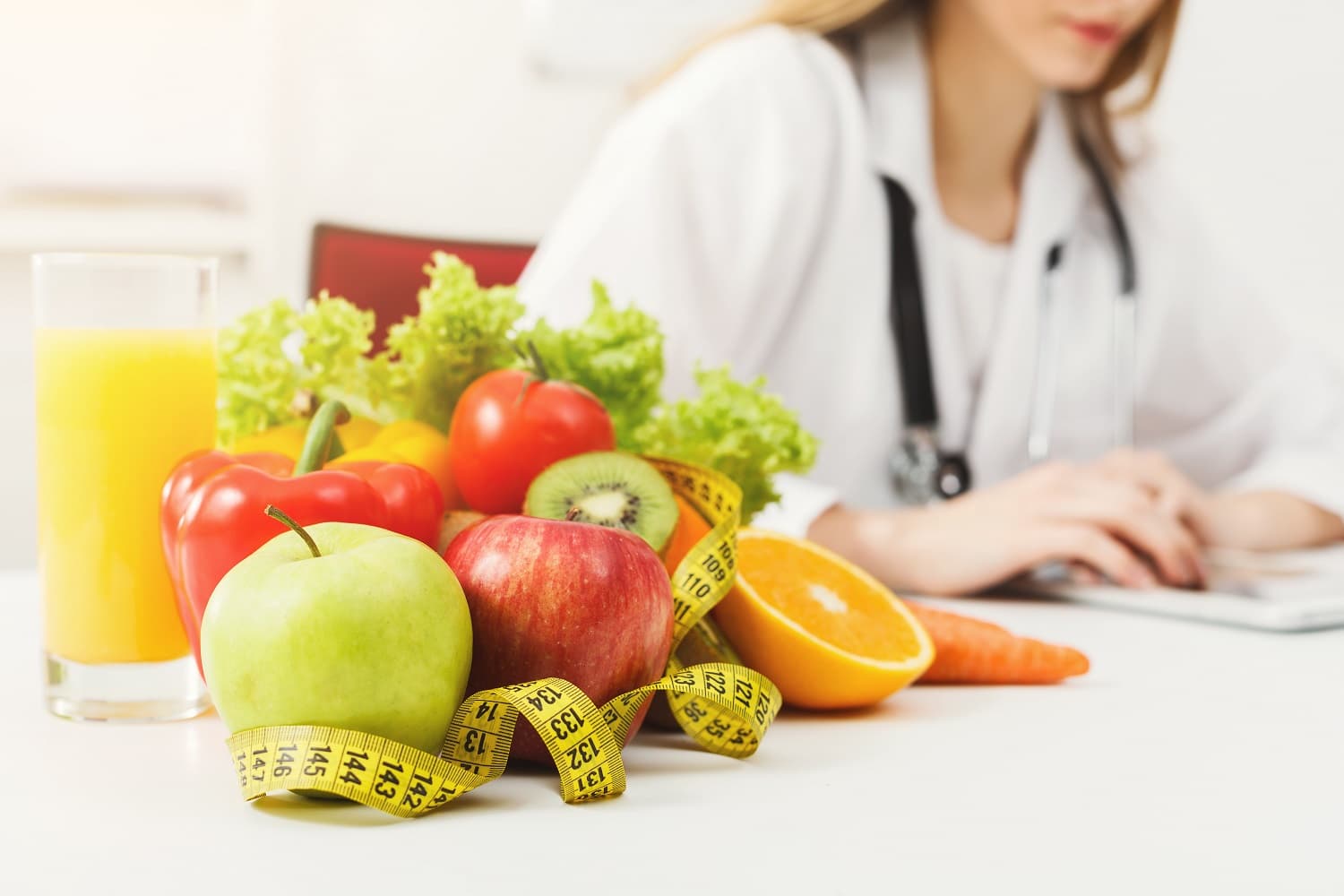 How Does a Dietitian Work?
Dietitians offer nutritional advice to people who require a special diet suitable for their medical condition like diabetes, heart disease or allergies. Additionally, they give advice to people who are overweight, underweight, or who need additional information on how nutrition works.
Children and adults may both see dietitians, and they are generally referred to by a doctor or another health professional. Referral occurs when the diagnosis of a medical condition is made, or a review is required of the dietary requirements of a person.
What Are the Benefits of Consulting a Dietitian?
Eating can sometimes do more harm than good when one has a health issue. A person with lactose intolerance, for instance, may suffer abdominal pain, diarrhoea and vomiting if they eat or drink dairy products. Using an evidence-based approach, a dietitian can guide them in planning a customised diet and improving their overall health.
By learning from a dietitian what foods they should and shouldn't eat, a sports enthusiast can improve their athletic performance, a person aiming for longevity will learn how to manage their cravings, and everybody can prevent or recover quickly from various health conditions, including:
Diabetes
Cancer
Osteoporosis
High blood pressure
Thyroid problems
Crohn's disease or other gastrointestinal issues
Obesity
Respiratory problems
Cardiovascular disease
Vitamin deficiencies
Postsurgical pain
Eating disorders
Weight problems
What Are the Different Types of Dietitians?
A dietitian can apply their knowledge about good nutrition in different ways, depending on the nature of their job. Here's a list of some of the important roles they play:
Patient Care refers to the development of meal programs for patients in a clinical setting. Dietitians who specialise in this field usually work at hospitals.
Private Practice and Consultancy allows a dietitian to provide dietary advice to individuals, groups and organisations, to guide them in achieving optimal health and preventing disease. Additionally, they can run health and nutrition education programs to promote good health and prevent disease.
Community and Public Health involves working in a community setting to improve the general public's eating habits and overall wellbeing. Dietitians who work in this field come up with nutritional programs within the local, state or national level.
Food Industry careers are no doubt rewarding for dietitians as they get to oversee the production and distribution of different meals and snacks, ensuring that these meet the standards and regulations for food safety and sanitation that the government has laid out. They usually work in school cafeterias, hospitals or aged care facilities, among others.
Research and teaching jobs allow dietitians to collaborate with researchers and educators in the development of nutrition programs and educational materials to educate the public on the importance of proper diet in relation to preventing disease. Dietitians may also teach in universities.
Sports Nutrition is a professional field where dietitians work with athletes, sporting clubs, and people who are interested in fitness to help them eat better to achieve their sporting and fitness goals.
What Can You Expect From a Dietitian?
On their initial consultation with a dietitian, the client will be asked a series of questions related to their eating habits, lifestyle, and even to their grocery budget, as these all come into play in meal planning. The dietitian also takes the time to go over the patient's medical history to understand what their body needs.
Once they have all the information they need, the dietitian comes up with a list of foods that the client can―and cannot―eat to improve the physical, mental and emotional aspects of their health. The initial consultation may last for 45 minutes to an hour, then the dietitian and client will agree on a date for the follow-up consultation. Several dietitians offer online consultations to reach more people who need the guidance of a registered dietitian but couldn't find one near them.
The number of times you need to see a dietitian depends on the health problem that you are working to resolve. Dietitians usually work with the primary healthcare provider of their clients to track the latter's progress.
Is it Safe to Consult a Dietitian?
Because dietitians don't work with medications, nor do they perform invasive medical procedures, anyone can benefit from consulting them. In fact, it's a good idea for parents to take their children to a dietitian and obtain sound dietary advice that will protect them from potentially acquiring life-threatening diseases later in life.
Consulting a dietitian on a regular basis will also help people with chronic conditions manage their health efficiently with the proper diet and recover faster. However, it's important to work with a qualified practitioner accredited by the Dietitians Association of Australia (DAA).