Belmont
Best Laughter Yoga Teachers in Belmont WA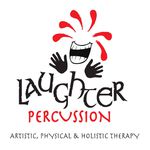 Member since 2022
Through the healing powers of laughter and music, you'll discover a practice that will help you feel happier, find joy, and de-stress! Laughter can help us feel better about ourselves and the world around us. Sign up free for this fun, innovative session with Ras now!
Laughter percussion
Mental health & wellbeing
Laughter therapy
Music therapy
Percussion therapy
Creative therapy
Creating connection
Clearing emotional blocks
Blockages
Fatigue / tiredness

Member since 2005
TakeASeat offer workplace Yoga and Pilates Wellness Services to keep your staff in tip-top shape, both physically and mentally.
Leadership
Headaches
Physical health
Assessments
Flexibility
Posture
Purpose
Lifestyle
Well-being
Healthy eating
Member since 2016
Yoga (All), Swedish/Relaxation Massage, Meditation, Breathwork, Corporate Yoga, Hatha Yoga, BodyTalk, Mindfulness, Laughter Yoga...
---
Nearby Suburbs for Laughter Yoga
View all
Similar Services in Belmont