What Are Day Spas?
Day spas are places that offer services that help renew the body, mind and soul through personal care treatments such as hair spa, massages and facials. They are different from beauty salons as day spas offer a broader range of services and facilities like sauna, pool, fitness room and steam room that guests may use in addition to their treatment. A good day spa should see guests leaving feeling refreshed, revitalised and totally pampered.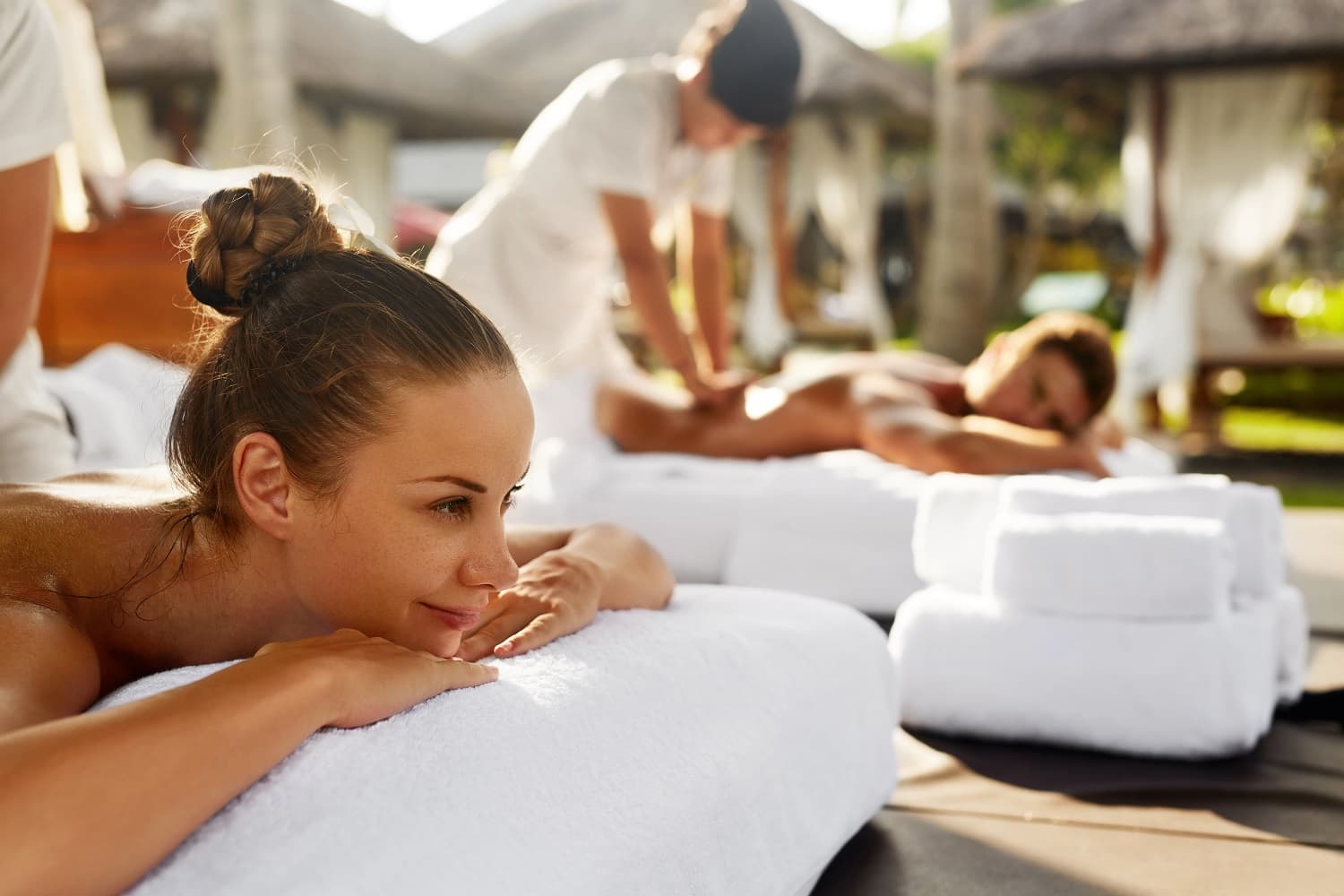 How Do Day Spas Work?
Day spas offer different packages to meet every client's needs. Although a guest may opt for a single service, most people who go to day spas would book for multiple services―usually a combination of a massage, facial and pedicure. Back and foot massages are very common in day spas as these don't only relieve aches and pains in the body, but they also increase relaxation and release negative emotions.
Spa attendants are always gracious to their guests and willing to assist them in the best possible way before, during and after their treatments. Guests are allowed to upgrade the initial treatment they booked for. Suppose they initially asked for a back massage, but upon arriving at the establishment decided that they want an exfoliation included in their package, all they have to do is request it.
Common Services Offered at a Day Spa
In addition to skin, hair, nail and body treatments, many day spas offer a range of natural therapies that guarantee their guests the best customer experience. Here's a list of common spa treatments as well as advanced services that can be availed at a day spa:
Facials
Body and foot massages
Scalp massage
Body wraps
Salt "glows" or scrubs and exfoliation
Body hair removal or waxing
Far infrared saunas
Photo rejuvenation
Manicures and pedicures
Foot spa
Hair mask
Airbrush tanning
Hydrotherapy
What Are the Benefits of Day Spas?
A day spa is a place of refuge for people who have too much going on in their lives and want some peace and relaxation. Guests will instantly find themselves in a different world, far from the stressful one that they're accustomed to, thanks to the soothing background music and warm ambience of the establishment, not to mention stellar accommodation from highly-trained spa attendants. A day spa package offers numerous benefits, including:
Reduces stress
Reduces appearance of fine lines and other signs of ageing
Promotes better sleep
Relieves pains and aches
Supports weight loss
Boosts blood circulation
Stimulates cellular activity
Increases happiness
Reduces frequency of headaches
Promotes radiant skin
Additionally, many skin treatments can help guests with skin conditions such as acne, psoriasis and eczema. Body wraps, on the other hand, refresh the skin instantly as these contain natural minerals and ingredients that can treat stretch marks and cellulite, as well as detoxify the body by drawing out toxins through the skin.
What Can You Expect From a Day Spa?
Days spas offer a quiet and peaceful atmosphere. However, unlike destination spas, the guests do not stay overnight. Guests at day spas are provided with robes and slippers for their comfort, as well as a menu of massage services, facials and body treatments. Additionally, they are served refreshments and snacks in a relaxation room where they can laze around between treatments.
A visit to a day spa can last a whole day, with the client receiving multiple treatments that aim to relax and rejuvenate them. Clients are advised to come on time because if they arrive late, that will be deducted from their treatment time. A once-a-month spa visit will do as it gives the skin ample time to rest and generate new cells.