What is Laser Therapy?
Laser therapy is a noninvasive skincare procedure for eliminating unwanted hair and treating various skin conditions. It's a healing wonder in both complementary and conventional medicine, hence the crucial role it plays in nearly every aesthetic and medical practice. As well as treating psoriasis, rosacea, eczema, scars, warts and wrinkles, among other skin problems, laser therapy can also make varicose veins and tumours disappear.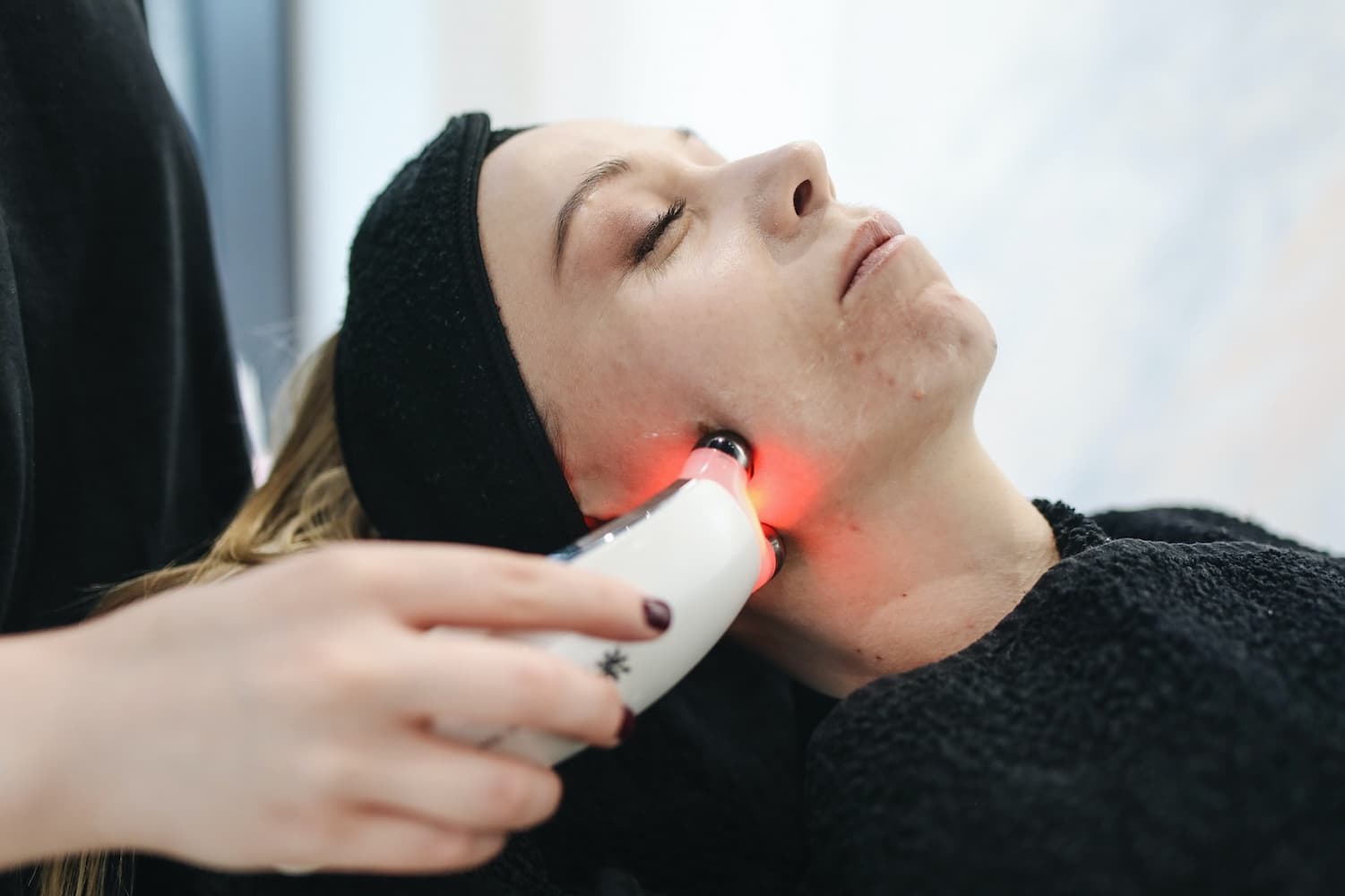 Why Study Laser Therapy?
Studying laser therapy will equip you with the skills and knowledge to work in different healthcare or wellness facilities, including hospitals, day spas, beauty salons, sports clubs or community health centres. If you run your own private practice or are looking to set up one, you can incorporate light therapies into your list of offerings and attract more clients.
What Does It Take to Study Laser Therapy or Become a Practitioner of It?
A deep fascination and curiosity about the wonders of laser therapy for skin care matter a great deal if you're looking to incorporate this modern treatment approach into your practice. In addition to learning how to work with laser and IPL devices, it pays to be equipped with its principles and contraindications so that you can use them with confidence. It would also help to know the prerequisites for the course which you plan to take, to ensure that your learning journey goes smoothly.
Course and Study Options for Laser Therapy
A certification course in laser therapy gradually builds your knowledge and skills towards becoming a licensed laser therapist. Your training begins with a short training program in hair reduction. Upon completion of which, you will become a licensed hair removal therapist. You have the option to focus on laser hair removal or go on to pursue other relevant training courses that focus on skin rejuvenation, tattoo removal and other treatments.
Although divided into several sections, a laser therapy course is relatively short. You can take it on-campus or study online and at your own pace. Note that there are prerequisites for a laser therapy course; you need to have passed a laser safety certificate course and a Certificate IV in Beauty Therapy, or any relevant qualification. It would be best to enquire with your preferred course provider and list the admission requirements before signing up for a specific laser training program.
How to Choose a School or Course in Laser Therapy
When deciding where to study laser therapy, be sure to check the accreditation of the school you're eyeing. Besides being nationally accredited, the equipment that they make their students use during practical training has to be TGA approved. In doing so, you are ensuring not only your safety but that of your clients' as well.
Above this page is a complete list of Australia's most reputable laser therapy course providers. They offer top-notch courses as well as highly qualified instructors. Take the time to look over their curriculum and compare them against each other to determine which of them matches your educational and career goals. You may contact your preferred training provider at any time to enquire about their tuition fees, delivery method, as well as the potential career outcomes for their graduates.