What is Indian Head Massage?
Indian head massage involves applying light fingertip pressure to certain areas of the scalp, face, neck and shoulders to relieve tension and promote health. Some essential oils are often used in conjunction with this technique, such as lavender and rosemary. It is believed that applying pressure to certain points on the scalp, which correspond with different parts of the body, can induce deep relaxation and address a variety of health issues.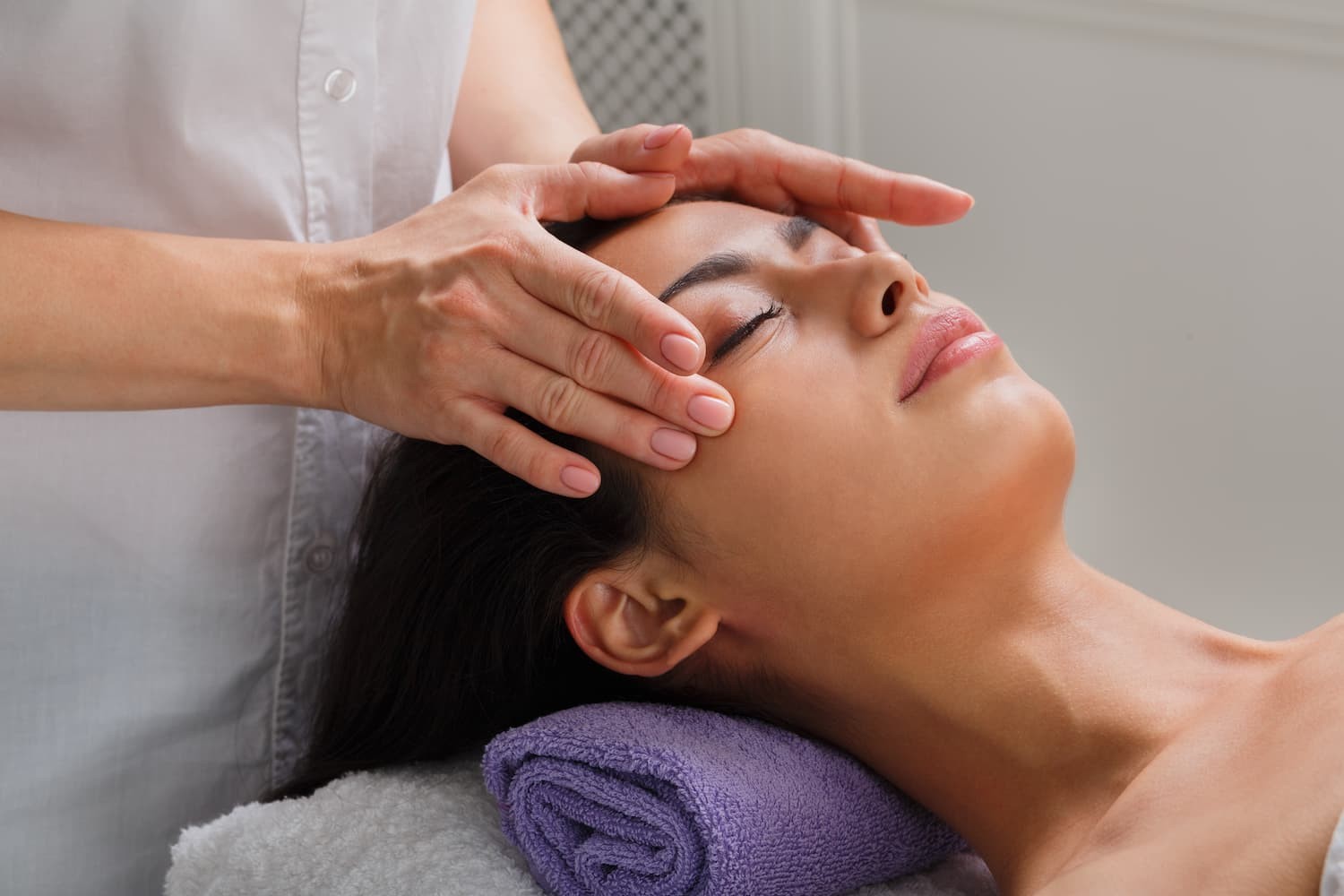 What are the Benefits of Indian Head Massage?
An Indian head massage is a soothing and relaxing treatment that offers numerous benefits. As well as reducing fatigue, this technique has been shown to improve mood and relieve tension and pain. It is also used for a number of other conditions, including:
Headaches and migraines
Back pain
Anxiety
Sinusitis
Stress
Depression
Insomnia
High blood pressure
Irregular breathing patterns
Respiratory problems
Tinnitus
Alopecia
Poor memory and lack of concentration
How Much Does Indian Head Massage in Brisbane Cost?
Indian head massages in Brisbane cost from $50 to $120 depending on which salon you visit, the length of your treatment, and where you receive it. Additional services, like a facial or an aromatherapy treatment, will affect the price. Similarly, booking a mobile massage service will incur additional costs based on the distance that the practitioner has to travel to arrive at your location.
How Many Indian Head Massage Therapists are There in Brisbane?
In spite of the lack of available data on the number of Indian head massage practitioners in Brisbane, there are many of them located across the city, in different health and wellness settings. You can find many of them working in massage clinics, spas and salons, or running their own private practices.
How Many People in Brisbane Use Indian Head Massage?
Many people in Brisbane use Indian head massage to treat different health issues and as a means of self-care management. Most residents who visit Indian head massage clinics in the city say the modality benefits their skin and hair, while others say it helps them relax and aids digestion.