What is kinesiology?
Kinesiology examines the body's biofeedback mechanisms to locate muscle responses and body imbalances. This energetic healing method looks at the body's structural, chemical and emotional as interdependent. Kinesiologists assist client's dealing with a variety of complications such as:
Stress
Allergies
Joint pain
Insomnia
Emotional issues
Nervous disorders
Hormonal imbalances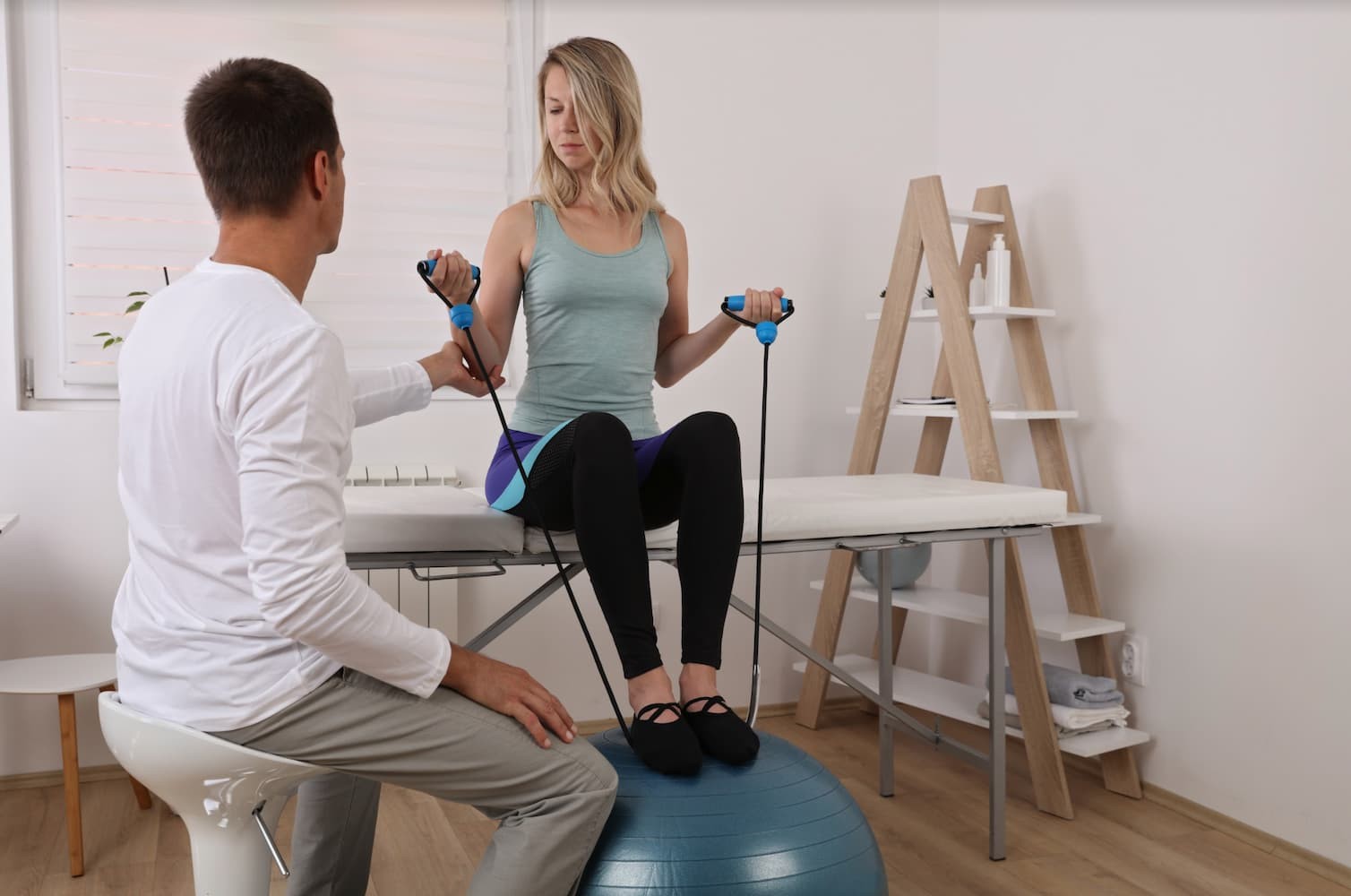 The associations that kinesiologists can be a member of in Adelaide, which will give them exclusive access to professional development and industry updates, include:
Australian Institute of Kinesiologists (AIK)
Australian Kinesiology Association (AKA)
Should you study kinesiology?
Are you interested in learning more about how energetic medicine in particular kinesiology can assist an individual's long-term health and wellbeing? If this sounds like you, completing a kinesiology course is the perfect next step to take in your career. Moreover, in order to succeed as a professional kinesiologist you must possess these attributes:
Strong listening skills when a patient is going over their case history and lifestyles. You must also understand what they want to get out of the consultation.
Strong problem-solving skills to pinpoint the issue and create a tailored rehabilitation plan.
A clear communicator who can accurately go over treatment plans and address any questions the client may have.
If you want to discover how to kickstart your journey to becoming a kinesiologist in Adelaide, continue reading.
What are the course and study options for kinesiologists in Adelaide?
For you to work as an accredited kinesiologist, you must have at least obtained a Certificate IV in Kinesiology or a Diploma of Kinesiology which recognised qualifications by Australia's top kinesiologists. When choosing the best kinesiology school in Adelaide you have a variety of different options that can accommodate your specific learning and schedule needs. This includes the offering of both on-campus and online streams.
These classes are taught by industry professionals who have years of experience working as a kinesiologist. They will teach you about a range of different subjects like body systems, anatomy and physiology. To assist with your employability after graduating, they also give you foundational knowledge on business management, clinical best practices and how to communicate with clients.
If you are interested in pursuing a career as a kinesiologist, it is necessary that you complete one of the qualifications that are already listed on this page. If you want to find out more detail about a specific Adelaide kinesiology school's course, you can simply enquire with them directly through Natural Therapy Pages.
What happens after you complete your kinesiology course?
Once you finish your initial qualification in kinesiology, you will be eligible to join the Australian Institute of Kinesiologists (AIK) which is mandatory for anyone who wants to work as a kinesiologist in Adelaide. Furthermore, kinesiologists have a vast range of different workplace settings that they can commence their careers in including primary healthcare facilities, sports and rehabilitation centres and occupational health departments.
In addition, once you establish yourself as a kinesiologist and gain extensive experience, you can set up your own private practice. If this is an option you do decide to pursue in the future, Natural Therapy Pages will be there to assist you in finding new clients by letting you list your in-person or online services via the practitioner listing pages. In all circumstances, you will need to complete the Continuing Professional Education (CPE) program.
Moreover, it is highly encouraged that you pursue a Graduate Diploma in Kinesiology to help you grow professionally and gain a better understanding of how to treat a greater range of conditions.