What is Human Biology?
Human biology is a field of study that focuses on the human body, its structure, functions and physical and chemical processes. The major systems in the body, as well as every cell, tissue and organ that make them up, are examined in relation to human health and pathogens that cause disease and infection.
By analysing the anatomy and behaviour of the organs and tissues in the body, an individual who specialises in human biology can assist the healthcare industry in developing new therapeutic approaches and health policies for a variety of diseases and health conditions.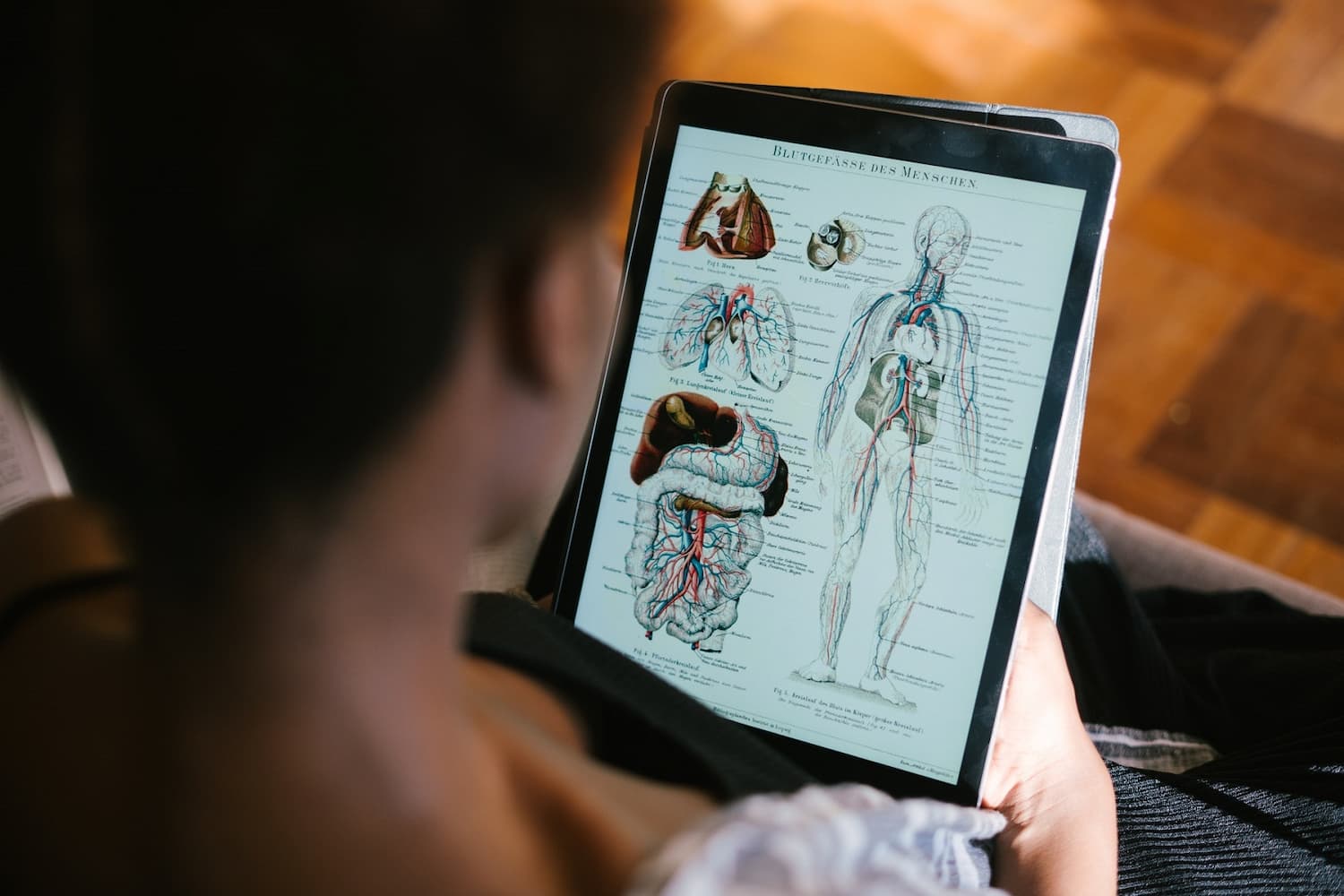 Why Study Human Biology?
A certificate, diploma or bachelor's degree in human biology will lead to vast career opportunities in the healthcare industry. You can use your qualification to pursue higher education in your subject of interest, whether it's medicine, nursing, physiotherapy or chiropractic, among others.
Several healthcare professionals with an extensive background in this field of study have also landed covetable roles in research and education.
What Does It Take to Study Human Biology or Become a Practitioner of It?
The desire to help improve the quality of life of other people is the driving force of many students taking up human biology. As the course comes with a wide range of subjects, having self-discipline, time management skills and good study habits is crucial to a student's success. Having the essential resources to hand is also important as this makes the learning experience fun and guarantees knowledge retention.
What Are the Differences Between Studying Human Biology Offline and Online?
Depending on the program you sign up for, human biology courses can be taken on-campus or online. A traditional classroom setting allows you to have daily interactions with your teachers and classmates. However, you need to adhere to a stringent schedule. Online courses, on the other hand, allow more flexibility for students who work nine-to-five jobs or have their hands full during the day.
Distance education has been growing in popularity in recent years as more people have come to realise its advantages. Besides saving more money, studying remotely has allowed students to train with the experts in their field irrespective of their location. What's more, opting for distance education gives them absolute control in managing their time between their studies, work and family.
How to Choose a School or Course in Human Biology
Whether you're looking to take a certificate program, a diploma-level qualification or a bachelor's degree, you want to be certain that the school you pick meets your educational goals. Take the time to explore their human biology courses, making sure that every single one is nationally accredited and recognised by the relevant professional associations.
In addition to their accreditation and curriculum, you also want to check the course provider's delivery method and tuition fees to be sure that these align with your needs. Some colleges offer VET Student Loans, which you may want to consider if you need financial assistance in your studies.
Scrolling to the top of the page, you will find Australia's top universities for human biology courses. Check out their offerings and weigh your choices carefully before making your final decision.