What is Podiatry?
Podiatry is a painless, noninvasive solution for all kinds of foot and ankle problems and other health disorders that affect the lower extremities. A podiatrist doesn't only treat the symptoms of a problem but looks at its underlying cause to be able to develop a treatment plan which is tailored to the specific needs of the client.
Calluses, bunions, nail fungus, ingrown toenails, leg pain and foot ulcers are among the many conditions a podiatrist can help with. By analysing what's beneath the symptoms of every foot problem, a podiatrist usually ends up addressing more serious health problems like diabetes, arthritis, spinal problems and gout, to name just a few.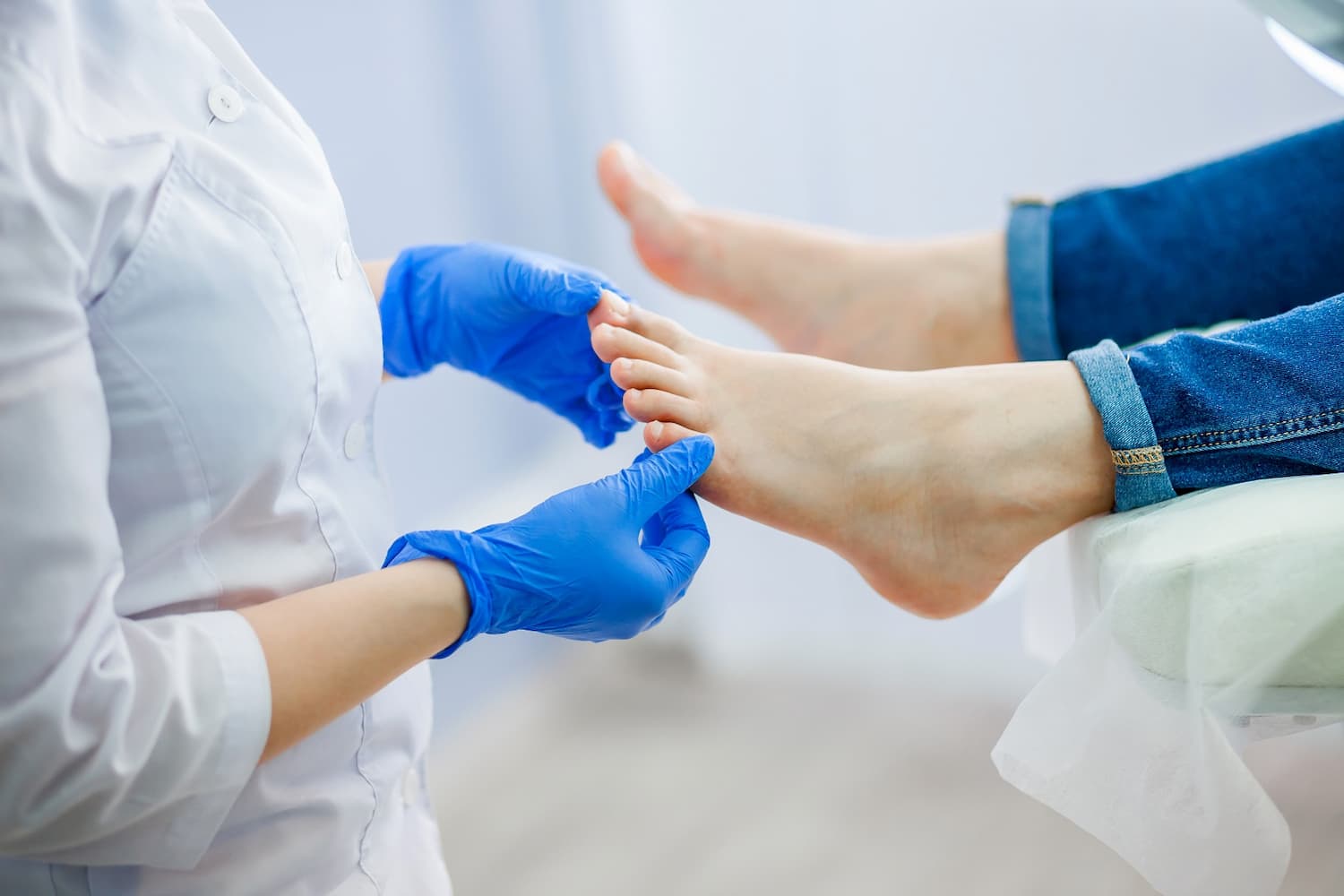 Why Study Podiatry?
Pain in the foot not only affects mobility but can also be an indicator of a serious health problem. By studying podiatry and earning the professional qualifications to practise it, you will be able to treat a variety of foot problems and ensure that your clients get the appropriate care should their condition turn out to be more than just a simple nail or skin issue.
As a podiatrist, you can work closely with a range of medical specialists and other allied health professionals to ensure quality patient care.
What Does It Take to Study Podiatry or Become a Practitioner of It?
Having a genuine interest in helping other people maintain healthy feet and mobility is the most important prerequisite for success in the field of podiatry. Although a good grounding in biology, anatomy, physiology and other life sciences is a plus factor in school, being compassionate, empathetic and a people person will propel you much faster to your goals.
Course and Study Options for Podiatry
Podiatry is an undergraduate course which takes four years to complete. If you hold a degree in a relevant health science course, you can fast-track your study time by enrolling in a two-year master's degree program.
Besides classroom lectures, a podiatry course comes with laboratory experiences and clinical residency, where students can interact and work with actual patients under the guidance of their instructor.
How to Choose a School or Course in Podiatry
You can never go wrong with a school that is at the top of the list of relevant podiatry associations. To find out if the one that you're eyeing can provide you with the essential training and qualifications, carefully examine their curriculum and don't hesitate to ask about their accreditation and faculty members.
At the top of this page is a comprehensive list of podiatry course providers in Australia which are more than capable of getting you where you want to be. In addition to their undergraduate and postgraduate programs, you may also ask about other specialised courses which are aligned with your interests. Other important matters to raise during your query are the course fees, payment schemes, learning platforms available and potential career paths.