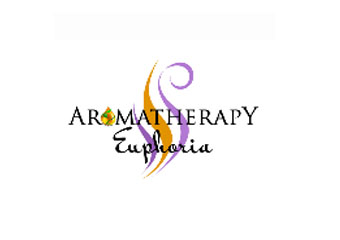 Aromatherapy Euphoria
Want to find out my availability, pricing or opening hours? Click on Send Me Details Now to get started.
Send Me Details Now
Clicking on the Send Me Details Now button opens an enquiry form where you can message Sharon Allbeury directly
Oftentimes, people tend to go for something familiar when treating themselves to a massage. Swedish massage is what people typically book for. However, adding essential oils, hot stones, and even bamboo sticks can create more relaxing and healing effects. Make an appointment today to learn how these can benefit you!
Aromatherapy Euphoria
Focus areas
Online consultations
Massage therapy
Full body massage
Massage oils
Relaxation & pampering
Muscle relaxation
---
---
Services Offered
Aromatherapy Massage
Aromatherapy massage uses Swedish massage techniques and essential oils.
When essential oils penetrate the body through the skin or when inhaled, it activates the body's limbic system, an area of the brain where changes in mind and body happen.
Aromatic oils combined with the power of touch can truly relax your senses and reduce anxiety and tension during stressful times.
Pregnancy Massage
There is no denying the fact that pregnancy is not an easy experience for most mothers.
Several side effects of pregnancy affect women, including back pain, swelling, stress, hormonal fluctuations, trouble sleeping, and general discomfort.
With all the aches and pains that come along with growing a belly and adapting to various changes in your body, getting a massage can be a lifesaver.
A quality pregnancy massage can ease back pain, sore muscles, tight legs, and just about everything else that is uncomfortable about pregnancy.
Hot Stone Massage
A hot stone is a speciality massage in which smooth, heated stones are placed or rubbed on the skin by the therapist.
The heat from the stones provides deep relaxation and warms up tight muscles, allowing the therapist to work more deeply and more quickly.
Hot stones may also be placed on the energy lines or meridians of the body for energy work.
Therapists use slow, gentle strokes that are comforting, calming, and grounding.
A hot stone massage helps release toxins, relieve pain, and improve circulation.
Massage with heat has so many healing properties that people keep coming back for more.
Bamboo Massage
An excellent form of treatment for prevention and healing, this type of massage benefits your entire body.
Bamboo massage therapy uses heated bamboo canes to reduce pain in the muscles and ligaments and joints similar to a deep tissue massage or Swedish massage.
The hollow bamboo canes are organically treated and come in a variety of diameters and lengths. Light in weight, but hard and straight in appearance.
For larger muscles such as the back and thighs, longer sticks are used, while smaller sticks can be used for more precise work on the feet.
With the bamboo cane, the therapist can give a deeper, firmer massage by holding it and rolling it over the muscles the same way they would do with their hands.
Bamboo sticks act as extensions of the therapist's hands, helping release the tension accumulated inside the muscles.
Hands are also used to provide a more complete massage experience.
You will find both your mind and body calmed and relaxed with this massage.
Opening Hours
Monday: 1:00 pm to 5:00 pm
Tuesday: 9:00 am to 5:00 pm
Wednesday: Closed
Thursday: Closed
Friday: Closed
Saturday: 9:00 am to 1:00 pm
Sunday: Closed
To learn more about their services or to book an appointment, send them a message online or give them a call.
---