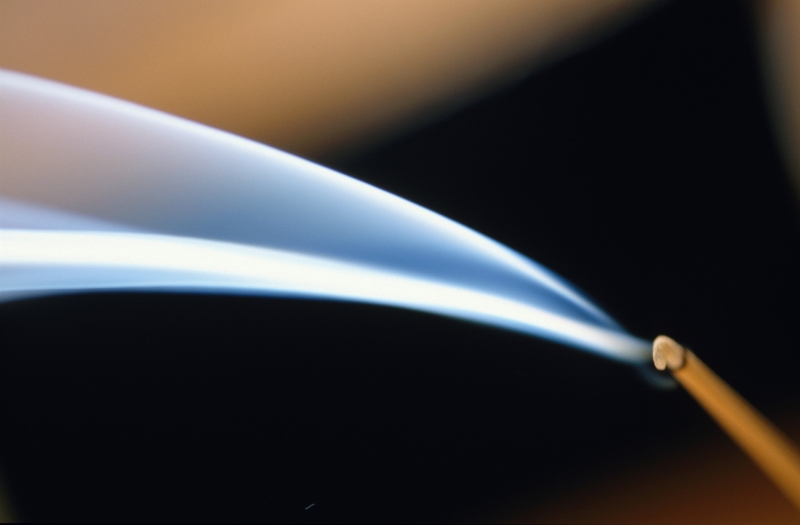 It is said that incense has been widely used for roughly between 4 to 6 thousand years. History shows that incense has been used in ancient Egypt and during the first Christmas, myrrh and frankincense were offered by the three wise men to the baby Jesus as gifts. Incense has always been a traditional part of Hindu and Buddhist religions, with different scents being identified for every ritual. The term aromatherapy was not invented until the 20th century, the art and science of the use of scents for therapeutic purposes predates to that of incense and probably even further.
How to choose incense
When choosing an incense, you should first consider the type of incense to be used:
The oldest form of incense is incense powder. Originally, powdered flowers, leavers, and other scented parts of plants were thrown on a fire. Now, they are being sprinkled onto a burning charcoal.
Resin incense is being burned on a charcoal base. Although a fairly difficult way of burning incense, it is believed that the extra effort is worth it and the aroma produced are superior, and has more pronounced psychological effect.
Incense cones are being put in special containers. They are very long lasting, but some say that they are best used in outdoor spaces or in well ventilated areas because they produce more smoke.
Incense sticks are the most popular type of incense. There are two types of incense sticks: those that are entirely made of incense and those with bamboo cores.
When selecting an incense, quality is just as important as the scent. Some cheaper brands are using artificial scents and cutting agents. Incense purists are recommending to avoid scents with names like "Pina Colada" or others that are not linked with natural scents.
Incense types and uses
Scents have a profound psychological effect, so the choice of incense should be based on the mood you wish to create. Some possible choices for incense include:
Sandalwood is one of the most popular scents for incense. It is used for meditation because of its calming effect, but it is also great for producing a tranquil atmosphere.
Aloeswood is recommended for meditation only. It is said that the inhalation of aloeswood is equivalent to a half hour session of meditation. An expensive and quite hard to find, it can also be found in some blends.
Patchouli is a popular incense. It is extensively used in the perfume industry (especially in fragrances for men). It is said to have aphrodisiac properties. Patchouli incense is recommended for lifting the mood and relieving tension or anxiety. An added bonus is that it has also been used historically as a mosquito repellant.
Lavender incense has a calming effect. Aromatherapists use lavender oils and essences to help relieve headaches, tension, and other stress related conditions.
Rose is a romantic, soothing fragrance. Caution should be used when selecting a rose incense. Several cheap imitation of rose incense sticks are available that are made from synthetic ingredients. Aromatherapists and purists always recommend only select pure, natural ingredients for best results.
Lemon, orange, and other citrus scents are great energy boosters. As with rose and other fragrances, try to choose incense that uses essential and not synthetic ingredients.
With the possible exception of aloeswood, any of these incense choices can be used at any given time. While sandalwood, for example, may be associated with meditation, various cultures also associate it with joyous family gatherings and other celebrations because they so often occur at significant times of the year when sandalwood incense is burned at home altars.
If you are having an adverse or allergic reaction to incense, it is probably because you chose a brand that has artificial ingredients. Try selecting a brand sold by a reputable incense and candle dealer such as those listed here on NT Pages. If you have any questions, use their contact form and they may be able to help you make your choice.
Do you have a natural health & wellness business?
Sign up now and advertise on Australia's #1 natural health website.
Or visit our Wellness Hub to help you stay current about the industry.