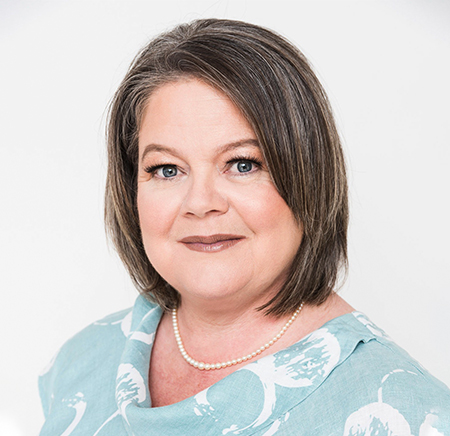 Essence of Life Natural Therapies
Clicking on the Send Me Details Now button opens an enquiry form where you can message Amanda Dickie directly
Send Me Details Now
Come and experience a personalised treatment plan to suit your needs.
Essence of Life Natural Therapies
Servicing area
Ferntree Gully, Doncaster & Eastern Suburbs
---
Focus areas
Fitness
Nurturing
Arthritis
Love
Sinus
Aches & pains
---
---
About Practitioner Amanda Dickie
For almost 30 years working as a remedial massage therapist Amanda has decided to focus on Craniosacral Therapy, Flower Essences and Advanced Energy Healing as the modalities she offers clients on their road to wellbeing. Recently Amanda became an author in a collaborative book with several incredible practitioners called "The Anxiety Relief Handbook" - complimentary therapies to let go of anxiety.
I can honestly say, I've found what I am meant to be doing, I love this work and what it offers, and I'm excited to be able to offer craniosacral therapy.
Several years ago I completed Mother's, Babies and Children's post graduate training, which really brings this work altogether. For me having worked in both private practice and with special needs this training is so valuable as we all have birth stories. CST may assist to balance & continue to work with the developmental milestones, along with the unexpected that crops up over over the course of baby, toddler, child and teenage years, supporting their systems growth and health.
Treatments offered
---
Cranial Sacral Therapy
What is - Biodynamic Craniosacral Therapy can lead to changes in areas of restriction and discomfort within the body. It is a subtle yet profound healing modality which assists the bodies capacity for self repair. Each person has their own unique experiences in life and our bodies register these experiences, thoughts and feelings. It is with the assistance of the practitioner the clients own "inner physician" seeks to reorganise and find balance. Nature is incredible and so our our bodies - life springs up wherever it has the opportunity (ie: after a bush fire) Our bodies naturally want to realign themselves with health and this therapy helps our bodies to tap into it's own innate wisdom to create balance and health.
Here are a few of the conditions that respond well to BCST"
Blood pressure imbalances Chronic fatigue
Dental/TMJ issues Depression
Emotional issues Headaches/migraines Hormonal imbalances Hyperactivity Insomnia
Nervous conditions Sciatica
How will it feel?
The practitioner lightly places hands on the clients fully clothed body and tunes into (Listening) through their hands noticing contractions and restrictions held within the clients tissues and fluids in the body. The primary orientation is towards health and is deeply relaxing bringing about a reorganisation that is energetic, psychological and physiological.
What benefits may I receive?
It may lead to improved energy levels, mental clarity, a sense of calmness, better quality of sleep.
It can also help to lead to changes in area's of the body where discomfort and restrictions are held.
Click here to set an appointment
---
Craniosacral Testimonials
After a long journey of trying to heal from years of pain and anxiety from being crushed at work by over 300 kg I decided to try something new .
I knew that I would never have a quick fix for the serious spinal injury which was only one of many problems I had after the incident.
I was only getting about 3 hours sleep a night and receiving neck injections and infusions weekly. I had a fusion and disc replacement for c4,5,6, knee surgery, lower back disc bulge and vestibular disorder. On top of this I suffer depression and panic attacks.
My first treatment with Amanda was a kindness and sense of safety that I hadn't felt in such a long time. It was such a non invasive treatment and It didn't require me to endure any pain to experience it. I recall the feeling that was flowing through me and relaxing my lower back as she placed her hands under my spine. It was with that relaxation that emotions came into my body but left just a quickly with a sense of renewal.
I have had another two treatments since and my last session focused on my breath which was had been plagued by asthma and shortness that would mean I couldn't find any internal ease. Amanda was so aware as she worked on me to create an internal peace that I hadn't felt for years.
It hasn't stopped me needing regular pain management however it has helped my mindset, my lower back pain, my sleep and my trust . This is turn has given me hope.
With only three sessions and this new feeling I look forward to many more.
I highly recommend it to anyone. It has and will be a major inclusion to my healing regime. Miranda
I came across cranial sacral therapy at a time in my life when I was burnout and going through personal trauma. I needed help and tried a number of different therapies all of which helped in a way but not able to sustain me. I was still finding it difficult to cope with everyday life. I was at my wits end. I did not know how I was going to get better. Doctors wanted to medicate me but I felt the underlying problem needed to be treated and not just the symptoms.
A very dear friend was training in BCST and suggested some sessions. I decided to try even though I had not heard of it before. My first experience was amazing. It was so gentle but I felt the fog that had been plaguing me started to lift. It brought tears to my eyes. There was hope for me. With more sessions over a period of time and Amanda's nurturing and supportive manner my energy started to return and my life started to open again as I got better.
I had the opportunity to travel to India for 5 weeks and was offered a scholarship to train as a yoga teacher whilst I was there. Before treatment I was struggling to get out of bed, my energy was so low and my mind confused. I am now based overseas training and living my dreams. Words cannot express how much gratitude I have in my heart to Amanda for her beautiful work and introducing me to this wonderful therapy. Thank you Ina
---
Flower Essence Consultations
Flower Essences are natural health elixirs derived from wild flowers. They come from nature and have proven to be health generating in many areas of life including physical, mental and spiritual.
Every experience we have lived through has left impressions on us therefore if it's been something traumatic or painful we have built our own thought form around this to protect ourselves a "survival" concept so as to try and avoid the pain or trauma next time.
For example: if we have been hurt in a relationship by being close to that person, in our next relationship we just don't get close – that is our survival concept and this then becomes a pattern for us in our daily lives.
The nature of the wild flowers is to heal the blocks in our mind that often prevent us from going forward on our path in life.
Amanda would love to share with you how you can work with flower essences to assist your healing journey.
A session may consist of topical application of Living Essences with creams and sprays or the auricular (ear) points. The key areas we will look at are Stress, Pain and Energy and sometimes grounding or centering yourself. Another way of working more deeply is using a variety of different tools to access more of the subconscious thought forms.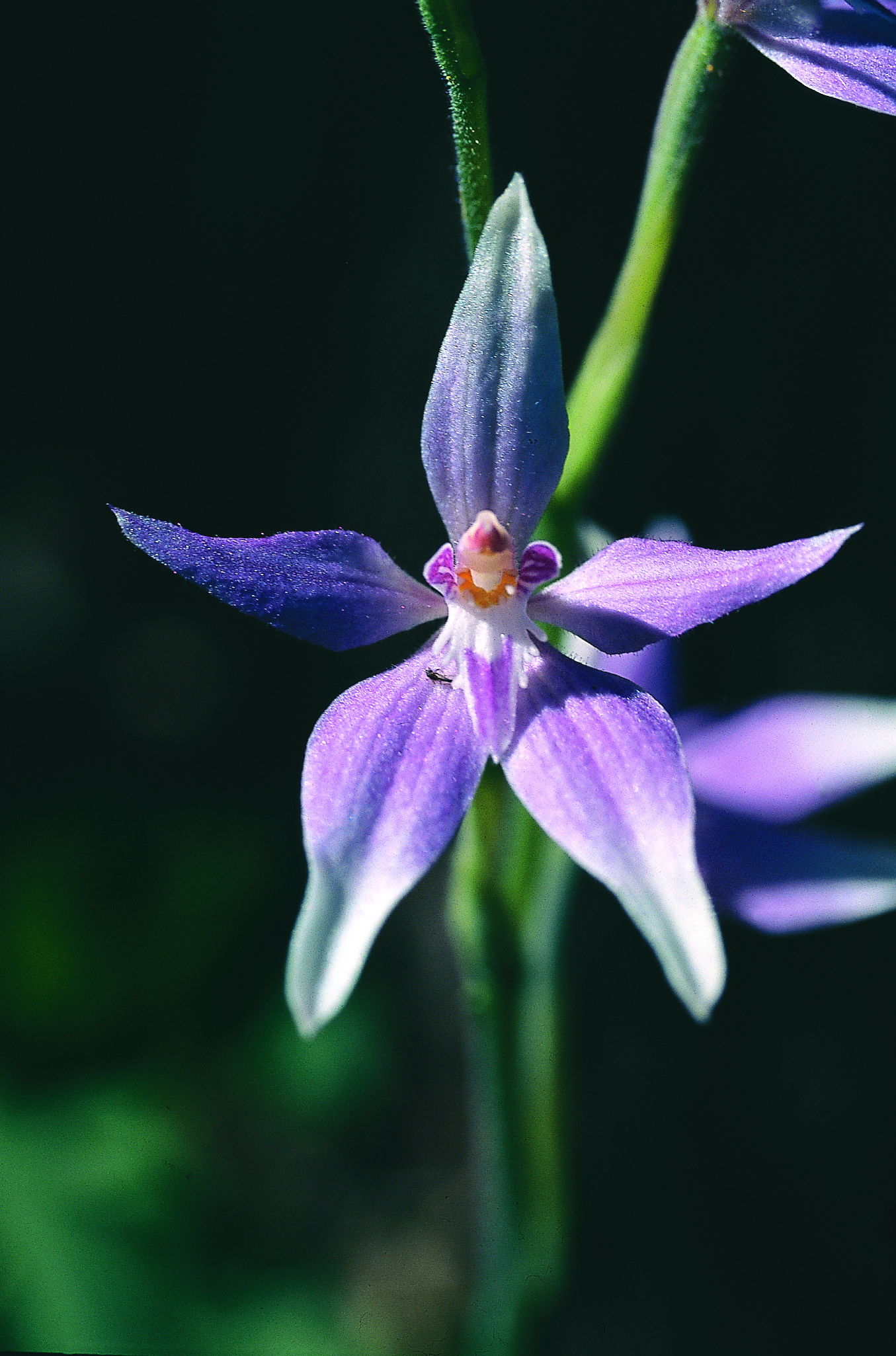 Pink Fairy Orchid - the essence of Inner Serenity, Inner Peace, Composure
Flower Remedies for Children
When working with children using the beautiful flower images the child is able to be in the moment and we work together in a playful manor so we can develop the remedy that is right for them.
I love that children don't have to actually articulate anything about what is bothering them if they choose not to and yet this process helps them to create the remedy that just suits them! I'm always in awe of how even little toddlers have responded.
Amanda uses a beautiful range called Living Essences from Western Australia
---
Products
Our Massage Therapists pride themselves on using top quality products 100% of the time. Beautiful flower essences creams - from the Living essence range in WA, using a chemical free natural base and pure ingredients. Along with essences to help relaxation whilst de-stressing the body, reducing tension, aches and pains.
All oils used, such as organic coconut oil for the hot stone massage, are designed with the best heath and healing outcomes for the client, used in combination with a top quality range of therapeutic aromatherapy oils. doTERRA's Certified Pure Therapeutic Grade essential oils are free of any contaminants such as pesticides or other chemical residues. To find out more about these top of the range oils please have a look at:
http://mydoterra.com/essenceoflife8
---
Testimonials
Here is what some of our client's have said :
"Thank you for an amazing consultation, Amanda. This was my first visit and I didn't quite know what to expect. Suffering from extreme anxiety, I was willing to give anything a go to ease that all-consuming, debilitating feeling. Flower essences was a treatment I knew little about, but thanks to your guidance and reassurance, I felt very comfortable in partaking in the treatment which I found most enlightening indeed. I have been taking the flower essences drops you formulated especially for me and I believe I am far less anxious than when I first saw you. I was very pleasantly surprised when I realized massage and reflexology was part of the session if I wanted it. I have got to say that your massage was the best one I have ever had, and believe me, I have had many! I walked out in a totally different frame of mind and found your holistic treatment, delivered with genuine concern and care, the most positive and worthwhile step I have taken in addressing my condition. Thank you so much!!!"
Dominique H
I first visited Amanda's clinic to get help with stress management caused by my workplace. I was working 12 hr days 6 days a week and still not being able to meet the workload expectations. Amanda recommended the esoteric acupuncture to work at a higher energy level in conjunction with her wonderful flower essences to balance my chakra's and clear some blockages I had unknowingly put in place. Each time she tested me, I could relate to the chakra that was unbalanced and understood why I felt like I did.
I believe this was the reason I was able to stay in my career position as long as I did until something better came along. Each time I visited Amanda, I would be a mess of emotions especially anger, either directed at myself or people in my team whom I perceived were not pulling their weight.
Each time after a treatment and good nights sleep, I would be able to see things rationally and balanced again, change my approach in dealing with people, resulting in people in my team achieving more at work. During this process I visualized my perfect job and toward the end of the year was able to resign from this position and walk into my dream job. However once I finished my last job, I was so fatigued and lacked energy that I was worried I had a major health issue as I could only function for 2hrs and then have to have a nap for one.Back to Amanda again to see if she could work her magic. This time Amanda took the treatment to a higher level and prescribed some flower essences. The day after the treatment I felt so much more relaxed and energized and three days post treatment, I have not needed any naps! I feel great and have been able to relax and recharge ready for my next adventure.
Thanks
Amanda, you rock!
---
Qualifications
Diploma Biodynamic Craniosacral Therapy (RCST) PACT member
Diploma Remedial Massage - Australian College of Fitness and Bodywork 2013
Remedial Massage - London College of Massage 1992
Biodynamic Craniosacral therapy
1hr
Biodynamic Craniosacral Therapy works toward settling the nervous system and can lead to changes in areas of restriction and discomfort within the body. It is a subtle yet profound healing modality which assists the bodies capacity for self repair. Each p
Health and Wellness Coaching
1hr
Working together to get you life back in balance whether that be through lifestyle or dietary choices, a program will be designed for you specific needs. First 45 min session is free online.
Qualifications
Diploma In Remedial Massage Therapy
Integrative Nutrition Health Coach
Diploma In Biodynamic Craniosacral Therapy
Diploma In Holistic Counselling
Diploma In Flower Essences
Professional Membership
ATMS - Australian Traditional Medicine Society
Pacific Association of Craniosacral Therapists
---