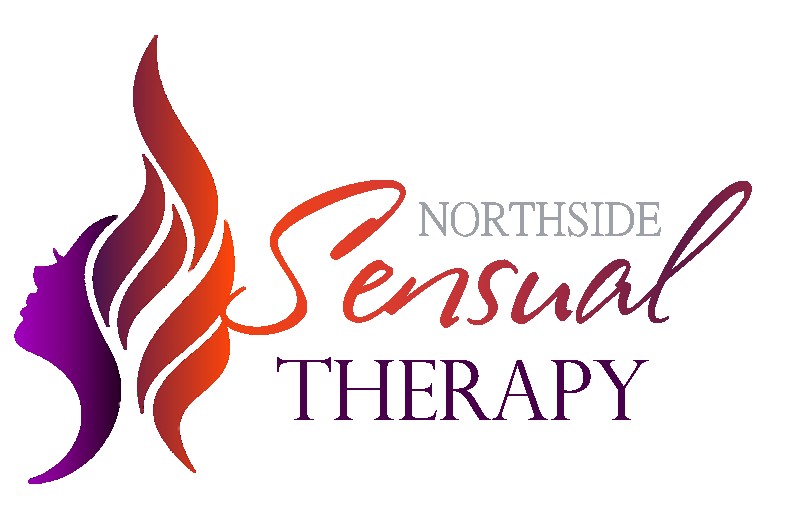 Northside Sensual Therapy
This account is currently inactive on Natural Therapy Pages, but you can browse from hundreds of other practitioners in your local area.
Search for practitioners in Kedron
Alert Practitioner
By clicking on the Alert Practitioner button, we send the practitioner a message on your behalf that you would like to get intouch with them.
I'm a specialist healing therapist located on Brisbane's Northside. I have a bachelor and masters degree in psychology and training in mindbody therapy and massage therapy. I provide a wide range of body-mind and sexual healing and pleasure therapies for both individuals and couples.
Northside Sensual Therapy
Servicing area
Kedron, Queensland
---
Focus areas
Mind-body therapy
Chronic health issues
Massage therapy
Couples massage
Tantric massage
Sex therapy
---
Hi,
I'm a holistic healer and trained in a wide variety of healing techniques and therapies which I combine based on your individual needs and circumstances. I have a loyal customer base and people typically come to me after they've had disappointing or ineffective treatments and therapies elsewhere.
My therapy suite is unique and highly personalised to you and what you're wanting to achieve. Holistic healing is about treating the body as an interconnected complex system of mind, body, emotions and energy.
Common issues and problems that I help clients deal with include:
| | |
| --- | --- |
| Chronic pain | Either due to physical injury or no known cause |
| Chronic health conditions | Like scoliosis, arthritis, chronic fatigue syndrome, crohn's disease and other autoimmune diseases |
| Psychological issues | Including anxiety, stress, depression, bipolar disorder, addictions, family or couple issues, problem behaviours, life coaching and general problem solving of life issues |
| Physical conditions | such as lower back pain, sciatica, upper back, frozen shoulder syndrome, hand, elbow and knee issues, migraines and chronic illness management |
| Sexual health conditions | Including inability to orgasm, delayed orgasm, premature ejaculation, sexual performance issues, sexual anxiety and fear, sex coaching, couples sexual therapy and recovery from negative sexual experiences |
| Relaxation and experiences | Single or couples relaxation or sexual massage therapy, sex coaching, massage training, tantric massage training |
The main therapies I provide are:
Sex physiotherapy

I provide hands-on sexual therapies and coaching services. This is different from traditional 'talking' sexual therapies which involve focusing only on the mind and not the body. The aim here is to resolve the sexual problem you've identified through sexual and psychological techniques. This can be a solo service or a couples service and can involve other tecniques in combination such as remedial, relaxation or tantric massage, energetic healing and bodymind therapy.

Sexual education and training

I provide solo or couples coaching and training across a range of techniques. The aim is to improve your sexual health and function as well as pleasure through knowledge of tantric massage, sexual anatomy, orgasm functioning and the psychology of pleasure.

Pleasure therapy and tantric massage

I provide solo or couples pleasure or tantric massage.

This is a non-therapeutic form of massage that focuses on enhancing your physical and psychological wellbeing through deep relaxation. I usually combine this with aromatherapy.

Tantric massage is a pleasure oriented massage which combines traditional massage techniques with energetic techniques and sensual massage to enhance sexual energy, performance and function.

Bodymind therapy

Bodymind therapy is about getting you to a greater awareness of the interaction between your body and your mind in the pursuit of managing a specific issue or concern. This could be related to stress or anxiety, emotional issues, behavioural issues, or physical health conditions.

This could be done in a seated position or on a massage table and can be hands-on or involve getting you to talk through your body and mind sensations and experiences as well as involve guided meditative techniques.

Life coaching

Life coaching sometimes gets a bad rep as being quite a fluffy therapy but it can be instrumental at solving difficult problems in your life. My specialist training and experience as a psychologist is as a behavioural change expert so I excel at using problem solving techniques to solve difficult problems like addictions or weight loss or career or family issues.
I also provide the following therapies but these are usually in combination with my main services
| | |
| --- | --- |
| Remedial massage | This is a therapeutic form of massage designed to resolve a specific complaint or issue with your body including deep tissue and other techniques |
| Energetic healing | This is a form of hands-on healing which focuses on the flow of energy within the body and resolving blockages to treat physical and psychological issues. Also known as polarity or reiki. |
| Aromatherapy | Aromatherapy uses essential oil blends to treat physical or psychology issues. I usually provide this in combination with other services rather than as a standalone service. |
| Counselling | I provide counselling or psychotherapy services in combination with my other services. Counselling or 'talk therapy' is used to understand what's going on in your mind and emotions, and to problem solve together what changes can be made in your mind, body or life to improve. It's also helpful to simply have an understanding ear to talk things through with. |
Medicare and health fund rebates
Please note I am not currently able to offer rebates for my services.
My qualifications include:
Bachelor of Arts (Honours Psychology) - University of Queensland 2007
Diploma of Remedial Massage - College of Healing Therapies 2008
Master of Organisational Psychology - University of Queensland 2010
Certificate IV in Bodymind Therapy - Institute of Somatic Sexology 2021
Bodymind therapy involves guided meditation, talk therapy, movement therapy and touch therapy to treat underlying physical and psychological distress to promote wellbeing.
Tantric Massage Therapy
1hr
Tantric massage can be provided to individuals or as a couple for pleasure, sexual education or sexual health improvement and recovery.
Qualifications
Diploma In Remedial Massage
Master of Organisational Psychology
Certificate In Mindbody Therapy
---