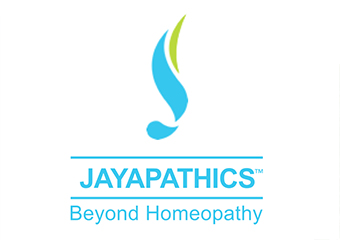 Want to find out my availability, pricing or opening hours? Click on Send Me Details Now to get started.
Send Me Details Now
Clicking on the Send Me Details Now button opens an enquiry form where you can message Jayapathics directly
Welcome to Jayapathics Need some help finding the right remedy or looking for a proven constitutional treatment protocol? JAYAPATHICS is an advanced healthcare system developed by leading Australian Homeopath, Dr Jaya Krishnan D.H.M.S., Hon N.D.: Fellow A.N.T.A. JAYAPATHICS has helped thousands of people around the world enjoy a healthier life and rid them of acute and chronic illness. Here is just a small selection of real people who have experienced real results from Jayapathics. EBOOK  
Jayapathics
Focus areas
Sinus
eDISC
Manifestation
Hay fever
Sneezing
Emotional wellbeing
---
---
About Us
Jayapathics represents a well-researched niche medical breakthrough in the treatment and the cure of a range of diseases and ailments. With extensive experience and research, the treatments are developed through the use of homeopathy and are specially designed to eliminate the medicinal aggravation and the 'trial and error' practice of conventional homeopathy. The innovative and exclusive treatment protocols we provide have had amazing levels of client satisfaction for over 35 years.
---
"JAYAPATHICS is an advanced healthcare system developed by a leading Australian Homeopath, Dr Jaya Krishnan.
So advanced and effective is JAYAPATHICS, that this name has been coined to describe her remarkable contribution to the healthcare system.
JAYAPATHICS medicines are based on pure homeopathy. After twenty-five years of research and development, Dr Jaya Krishnan has dramatically enhanced the science of homeopathy, and in doing so, she has also simplified and demystified it.
Volumes of patient testimonials attest to the success of JAYAPATHICS. Many of the patient cures are nothing short of amazing!"
Anthony Eisentrager
Managing Director
Perth Academy of Natural Therapies, Western Australia.
Jayapathics can be safely used in conjunction with Modern Medicine of all genres and is regarded as a prominent and most effective complimentary therapy in the treatment and cure of a broad range of acute and chronic diseases and ailments like:-
Eczema
Psoriasis
Asthma
Hay Fever
Stress disorders
Hormonal problems
Arthritis, Migraine
Depression
Glandular Fever
Diabetes
Travel sickness
Autoimmune conditions
Anxiety

Ulcerative colitis
Epilepsy
Gastric disorders
Tonsillitis
Obesity
Alopecia
Womens and Mens complaints
Colds
Coughs
Sinusitis
Headaches
Flu and many more
To help understand Jayapathics and its philosophy, Dr Jaya has written a book, Jayapathics - Beyond Homeopathy which explains Homeopathy and gives volumes of patient testimonials who in their own words confirm the amazing success of Dr Jayas treatment protocols and in essence Jayapathics itself. Volumes of patient testimonials attest to the success of Jayapathics. Many of the patient cures are nothing short of amazing.
---
Testimonials
All the testimonials have been published with the patients written consent. The client testimonials below are only a few examples of the numerous successfully treated cases over the years.
Dear Jaya,
I was suffering very badly with a condition commonly known as psoriasis which had totally covered my scalp and was rapidly continuing down my neck, irritating my nose, eyelids and ears.
The prognosis was that I would have this for the rest of my life and it would come and go with the use of lotions and potions.
Dr Jaya Krishnan I believe has totally cured me of this thing and I would highly recommend her to anyone suffering any disease. Her natural magic is a blessing not to be ignored.
- B.A. Salter
Dear Dr Jaya,
Just a short note to thank you for what you have meant to us as a family.
Jonathans skin problem has cleared dramatically. The cortisone treatment (as prescribed by a medical practitioner) significantly aggravated the condition. Your treatment, however, showed remarkable results in less than a week- and within a few weeks no trace of any nastiness!
All our immune systems benefited enormously as a result of your regular boosters the kids both appeared so much more capable of fighting the usual winter colds and ailments. Lara especially seemed to be left fighting fit both mentally and physically.
Your treatment promoted our general health and wellbeing and aided in the prevention and / or treatment of a variety of health disorders. I thank you for that, and so much more.
Kind Regards,
Alida
Dear Jaya,
It is difficult to believe after many years of asthma, sinusitis, not to mention continuous painful arthritis, that with your kindness, interest, and wonderful medication you have completely cured these problems.
And may I add after only one fortnight of treatment on my latest trouble, psoriasis, the condition has improved immensely.
Thank you Jaya.
Yours sincerely,
Shirley Faux
Dr Jayas treatment worked like magic. I saw improvement in Kathryns skin within two weeks. I dont know what is in the treatment and I really dont care. All I am concerned about is that it works, It not only worked miracles on her skin, but also has improved her general health tremendously. Kathryn has been on Jayas treatment for 12 months and is almost cured of a condition I was told was incurable, thanks to Dr Jaya.
Anna Czapski
Dear Dr Jaya,
Im writing to thank you for the wonderful work you have been doing with Daniel over the past two and a half years. I am certain that he has made significant progress with homeopathic remedies for his condition (cerebral palsy).
I think, in particular, you have managed to stimulate his intellectual capacity very significantly. His speech, as you know, has developed from a situation where he could not talk at all, to a situation where he chatters away all day long!
I have also noticed that his self confidence has developed, enabling him to walk around, and to balance on his feet far more than we had all hoped.
You have been very kind, and very supportive of us all through this difficult time. I have been so glad of your help in enabling us to help Daniel achieve always to his highest potential. A good measure of your success for me has been to watch him participate so fully in the four year old kindy program.
Best wishes always Jaya
The writer of this prefers to remain anonymous
---
For more information about the best services for your needs or to organise an appointment - just give us a call or visit our website.
---