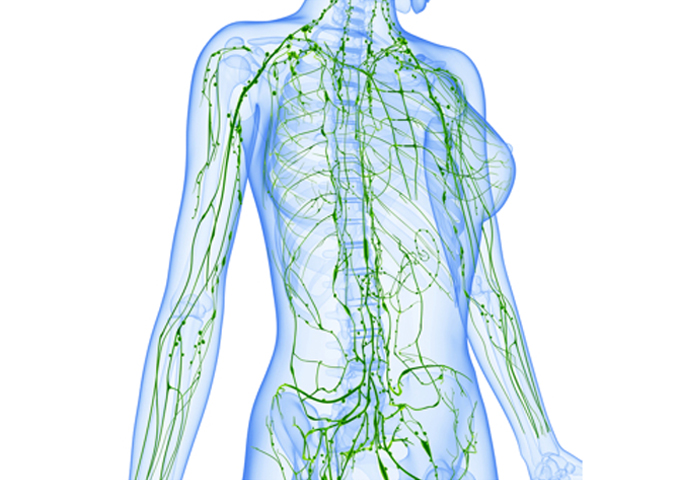 Member since 2004
Megan Lloyd
Megan Lloyd
69 Megalong st
Katoomba NSW 2780
Servicing area: Katoomba & Glebe
Certified Lymphoedema Therapist (Foldi Clinic, Hinterzarten, Germany).
Megan Lloyd
Rebates available for private health funds. Hicaps available for participating health funds.
---
Lymph Drainage Therapy
The major function of lymph drainage therapy is to assist lymphatic fluid to flow freely through the body draining stagnant fluid. This action is critical for well-being. With a dysfunctional lymphatic system toxins can accumulate at a cellular level inhibiting optimal health which can result in recurring infections. Lymph drainage therapy acts as a deep cleansing treatment: detoxifying tissues and improving circulation.
Lympho-fascia release is a technique that can be applied to release lesions and tension in the fascia to allow the fluid dimension of the body to respond and circulate with ease. This is a technique used for scar tissue adhesions and post surgical or other causes of muscular restriction.
---
Why Have Lymph DrainageTherapy?
If you are recovering from surgery or an injury and are experiencing oedema, lymph drainage therapy can support you through this recovery period. My goal as a therapist is to assist you in reducing oedema and discomfort, to restore any loss in range of motion and improve function. In the case of lymphoedema, a chronic condition, early detection and treatment are critical for heading off more severe symptoms.
---
Lymphatic Drainage Therapy For Lymphoedema Management
Lymphoedema is a chronic condition that can be successfully managed with decongestive therapy (CDT). This treatment combines compression therapy, lymph drainage therapy, exercise and therapeutic skin care.
A case of secondary lymphoedema might typically occur after surgery, lymph node dissection and radiation therapy for breast cancer. Damage to lymph vessels and the loss of lymph nodes results in a reduced transport capacity of the lymphatic system whereby fluid and proteins may not be removed properly and start to accumulate in the tissues. As a result, swelling in the arm and chest may develop. Early detection and treatment are critical for heading off more severe symptoms.
The services I offer in my treatment sessions are:
-An individualised treatment plan
- Lymph drainage therapy massage
-Monitoring the effectiveness of treatment using the L-Dex XCA, a new tool that utilises bio-impedance spectroscopy analysis for assisting in the clinical assessment of unilateral lymphoedema of the arm. This method involves passing a low strength electrical current through the body and measuring the impedance to the flow of this current. The amount of resistance correlates with the amount of extracellular fluid that is present in the extremity and can be assessed against a normal range and the patient's own previous measurements.
-Fitting of custom made compression garments
-Bandaging with new and improved material which allows for greater ease of movement and less bulk.
-Education in self-care techniques; exercise, breathing techniques, skin care and self massage including ( if applicable to you) instructing a partner in a simple to follow massage routine.
---
Your Practitioner's Qualifications
Lymph drainage therapy is a specialised technique which requires further training focusing solely on the lymphatic system. As with any subject there are many levels of training. This specialised technique is often performed in hospitals by physiotherapists, occupational therapists and nurses and is commonly used in Europe. I have completed advanced training at the Foldi Clinic in Germany.
---
Cosmetic Surgery
---
Pre and post surgical lymph drainage therapy
Lymph drainage therapy is beneficial when applied prior to surgery. These sessions prepare the body for optimal results.
Post surgery, lymph drainage encourages fluid circulation and is beneficial in reducing any swelling caused by the trauma of the surgery. By increasing circulation, tissues heal quicker and the recovery time is shorter. Lymph drainage has also been shown to improve the scarring process.
Visit my website for more information on Lymph Drainage Therapy
---
Remedial Massage
Remedial massage is commonly used for muscular tension. Soft tissue manipulation can lengthen shortened muscles, increase circulation and ease movement and function. A focused treatment can address specific dysfunction.
---
To schedule an appointment:
Megan Lloyd
Phone: 0425 307 296
Practice location:
-125 St. Johns Rd. Glebe, 2037 | 69 Megalong St. Katoomba, 2780
to schedule an appointment from overseas:
email: meganlloyd@iprimus.com.au
Gift cards available
Individual gift cards can be easily purchased any time of the year. Simply make your selection then ring directly to process your request. Your gift card will be delivered on your behalf or mailed directly to you.
"Engaging in preventative medicine facilitates general well-being, quicker recovery from trauma and increased immunity to infection".
Qualification details
---
-Lymph Drainage Therapy (Dr. Chikly Method)
The Upledger Institute, U.S.A.
-Manual Lymph Drainage (Vodder Technique) / CDT, Foldi Clinic, Hinterzarten, Germany
-Diploma of Lymphatic Drainage, Nature Care College, Sydney
-Diploma Remedial Massage, ACNT, Surry Hills, Sydney
-Bachelor of Arts, Canada
Accredited Member of:
ALA (Australasian Lymphology Association).
ATMS (Australian Traditional Medicine Society).
Rebates available for private health funds.
Hicaps available for participating health funds.
---
Service categories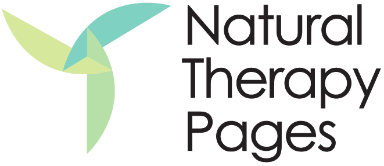 Megan Lloyd